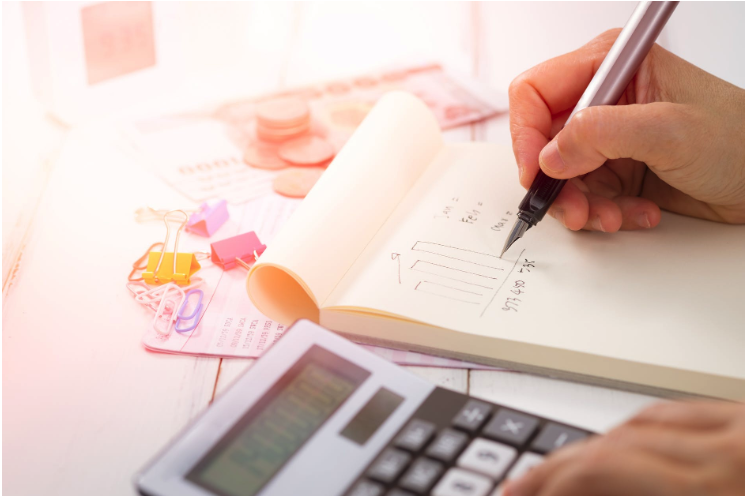 Procurement managers are pros when it comes to negotiating deals down to the penny, working closely with suppliers to secure terms that place them at a strategic advantage. 
But often, these strategies only account for direct procurement, or the purchases associated with the products a company sells. 
Indirect spending, or those purchases that fall into the "everything else" category—from IT equipment and professional services to payroll—aren't always held to the same standard.  
Indirect purchases account for a massive share of company spending. We've seen reported averages for indirect spend range from as low as 10% to 40% or more. 
In any case, organizations need to pull indirect spending out of the shadows and into the open. 
In this article, we'll go over a few ways to improve the process: education, gaining spend visibility, categorizing spend by supplier or department, etc.
[content_upgrade cu_id="4630″]Free Download: 5 Ways to Help Employees Understand Indirect Spending[content_upgrade_button]Click Here[/content_upgrade_button][/content_upgrade]
Direct vs. Indirect Spend 
Direct spend, as mentioned, covers your raw materials, subcontractors, components, hardware, and whatever else you need to build the products you sell to customers. 
Indirect spend refers to goods and services purchased to support day-to-day operations. These expenses don't contribute to the business' bottom line, but they are nonetheless essential for getting work done. Indirect spending includes everything from office supplies and travel accommodations, to IT services, paid ads, and wages for the people that clean the office. 
Different departments handle different purchases without much transparency across departmental lines. HR departments might handle anything related to payroll and travel expenses, while marketing teams are responsible for social media ads and other strategies. Admin staff might be responsible for ordering office supplies. The list goes on. 
What's Behind This Disconnect?
When you're comparing direct and indirect spend, half the battle comes down to managing changes in the supply chain. Procurement teams need to react to supplier changes quickly if they want to prevent downtime, price hikes, and customer satisfaction risks. 
We're looking at an area where running a tight ship can make or break your ability to deliver quality products to your customers. Due to the sense of urgency, all parties must quickly communicate and take real-time action.
By contrast, indirect spending doesn't come with the same level of external pressure. If you're ordering new furniture for the office, it doesn't matter all that much if you're waiting on those new chairs for accounting for an extra week.
The other factor that comes into play is all of the one-off charges. In this case, employees might forget to report a small transaction here or there. Over time, poor management, even on small charges, can hurt the company's bottom line. 
While there's a clear difference between both types of spending, organizations should approach all expenditures as part of the same strategy. 
Educate Teams on the Hidden Value of Indirect Spend Management
While just about every company understands the critical function of managing direct spending, many organizations neglect to give indirect spending the same level of attention. In part, the problem comes from the fact that responsibility is shared across multiple departments. 
Everyone from the office manager to the marketing team to operations and sales contribute to indirect spending—as a consequence, a large organization has the added challenge of tracking spending across multiple departments and vendors. 
You're looking at multiple company credit cards, automatic payments that never get recorded, one-off charges, and more. 
Here's an example of how you might break down this process and start to identify opportunities for savings.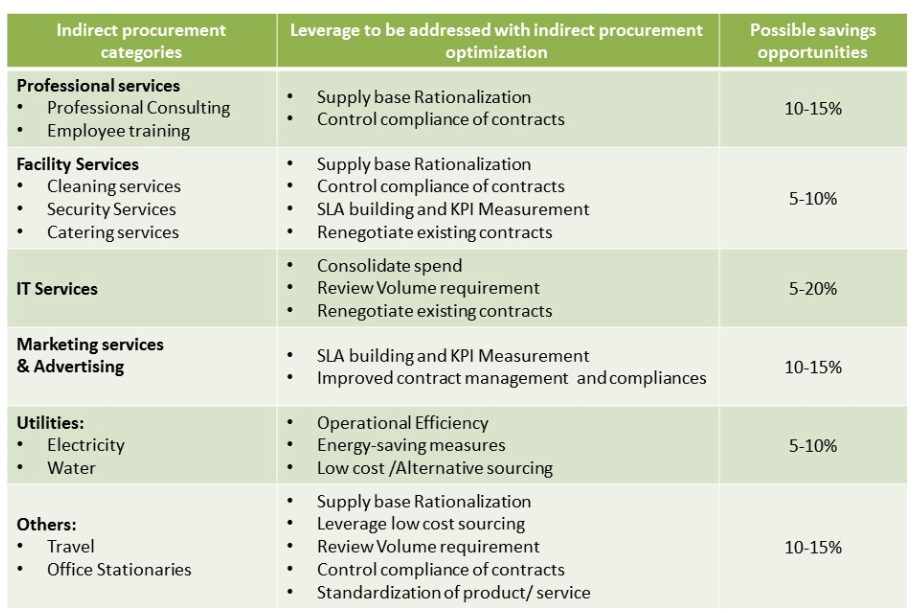 Create Supplier and Expense Management Policies
As mentioned in the previous section, indirect spend is challenging due to the high volume of unknowns. As is the case with direct procurement, building supplier relationships and setting an approved list of vendors can help organizations gain more control over maverick spending. 
To get ahead of the problem, you'll need to gather key stakeholders together to assess the situation. 
Look at your data and pick out those areas with the largest impact on the budget. Recurring charges—think of expenses related to office supply vendors, IT service providers, and monthly services—should be regulated with an approved supplier list. Whereas one-off charges (like travel arrangements, expensed meals, and miscellaneous items) should be managed with an expense tracking system.
Once you've identified your top expenditure areas, you'll want to negotiate contracts with key suppliers. Keep in mind: your goal isn't only to cut costs. It's about finding solutions that allow your team to be more productive—like sourcing technology that gives your company a competitive edge.  
For one-off or semi-regular online purchases, you might try something like our Pushcart integration, which allows you to turn things like Amazon orders into a purchase order: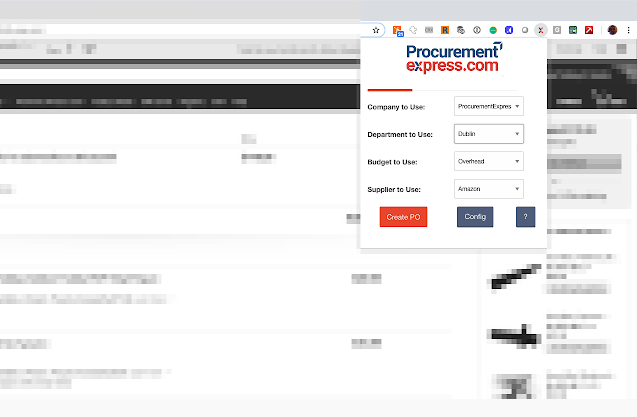 For more traditional expense tracking that covers things like meals, travel, and mileage, we'll walk you through some tips over here.
Establish a Set of Metrics that Represent Success
As is the case with your direct suppliers, you'll need to put an evaluation method in place for tracking your biggest indirect suppliers. While evaluating indirect suppliers can be a challenge, consider creating a simple set of KPIs that cover the following:
Quality
Timeliness of delivery
Communication
Costs
Contract compliance
Keep this data in a central location, so all key stakeholders have access to the same data. This way, when you discuss the spending strategy and potential savings, you're working from the same information. And more importantly, decisions are based on facts, not gut feelings. 
Develop a Category Policy
At many companies, employees can order supplies without any oversight—so they may end up selecting the items that look good to them without any regard for potential savings.  
Keep tabs on employee spending, and seek out areas for improvement across all departments. 
While the performance of the vendors that supply your direct materials can be captured in standard enterprise applications for measuring metrics, another challenge is that evaluation standards can be pretty subjective. 
Purchase controls and approval flows account for a lot of the strategy, but you'll see more success when employees are included in the process. This chart is a good example of what should be included in a category spending policy. What's nice about this example is that it builds in controls like checking expenses against budgets, guided forms, and suggested suppliers.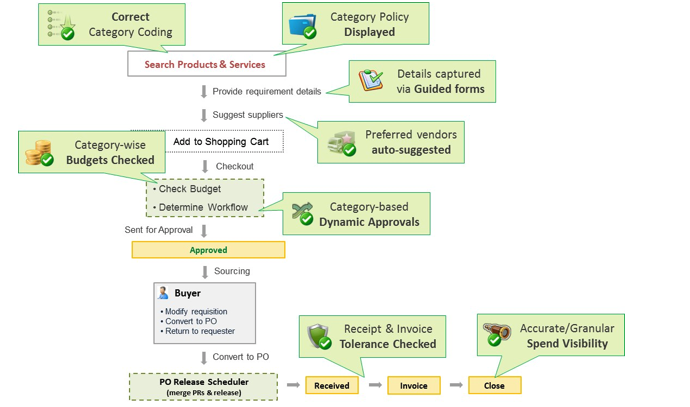 Some purchases like office supplies can be consolidated into company-wide orders, allowing your organization to place fewer orders and opening up the potential for volume discounts. 
Keep in mind, ProcurementExpress.com allows you to allocate spending across multiple locations and departments. 
Increase Visibility
Poor visibility means missed opportunities for savings, as well as the risk of fraud, the inability to pay vendors and employees, and more. If you're still tracking expenses with spreadsheets and paper reports, it's time to digitize.
These days, decisions must be made based on the data available. If you're looking at spend management, you'll need to have access to records of company-wide activity, with reports tracking everything from monthly bills to supplier performance. 
By bringing spending data into a centralized reporting platform, stakeholders from all departments can make better decisions.
Maybe It's Not a Matter of Indirect Spend Versus Direct 
Despite the notable differences between direct and indirect spend, all spending needs to be part of a broader strategy. Connecting procurement tools with expense tracking software, accounting records, and your ERP system will improve collaboration and simplify reporting.
By taking indirect purchases as seriously as direct spend, you'll uncover savings opportunities you never knew existed. 
To learn more about how ProcurementExpress.com can help teams manage all types of spending sign up for a free trial.
[content_upgrade cu_id="4630″]Free Download:  5 Ways to Help Employees Understand Indirect Spending[content_upgrade_button]Click Here[/content_upgrade_button][/content_upgrade]
Get Top Rated Purchasing Software & Replace The Purchasing Book.