UNICEF plays a big role in providing humanitarian programs across the globe. Their programs are known for promoting the health and wellbeing of children in particular. The organization raises funds to support causes like The Literacy Program in developing countries and Trick or Treat for UNICEF in developed countries.
The contributions received from governments and private donors go towards the above-mentioned charity programs, among others. This is possible because UNICEF now uses a purchase order (PO) software that allows the organization to manage its budget. Even charitable organizations have to run a tight ship, just like any other business or company.
UNICEF's former deputy CEO, Kieran O'Brien thanked Procurementexpress.com for the ample time he had to pursue various goals. He reiterated this on Capterra- "Procurementexpress.com has freed up my time while allowing my staff to get approval for the resources they need faster than was possible before."
Tweet this: Transparency and accountability are as essential to organizations like UNICEF as water is to living species.
UNICEF's Transparency
Research done by the George Institute for Consumer Research shows that using the right software helps nonprofit organizations be transparent. The result of their survey shows that by being more transparent, organizations will generate trust from the public and increase the number of donations they receive. Donors take comfort in knowing how their money is being spent.
Transparency and accountability are as essential to organizations like UNICEF as water is to living species. It is for this reason O'Brien and other UNICEF leaders pursue a series of measures to uphold these principles.
For example, In 2012, the organization introduced an Information Disclosure Policy, highlighting their commitment to making information about spending readily available to donors.
In addition, the United Nation's accounting standards require that charities make their purchases transparent. Procurementexpress.com is a great tool for achieving this through the following:
By allowing charity leaders to see how many purchases are being made.

By allowing them to see how many products are being delivered.

Making purchase reports easily downloadable in PDF format.
UNICEF's Accountability
UNICEF's accountability system is founded on their guiding principles and is present at all levels of the organization. The responsibility to spend within budget flows from the Executive board to CEOs and further down to managers and staff. This is how the model is supported by Procurementexpress.com:
The software allows organizations to distinguish between different access levels and users who can raise POs.

A team member has the ability to raise PO's and only has access to those PO's raised by him/her.

It features an approver role which is only reserved for those responsible for budgets.
Procurementexpress.com – saving you time & money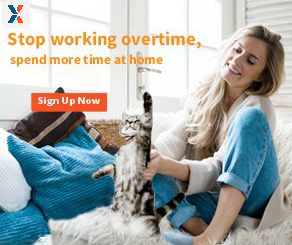 Kieran managed different charity programs and approved PO requests immediately. He had more than enough time to plan fundraising strategies, managed his team and spent quality time with his family. His staff members did not wait for him to be in the office either. Every time a PO requisition was sent he received a notification on his smartphone from the software and then approved or rejected it.
Procurementexpress.com also allowed his finance team to access purchase reports so that they could verify all invoices before processing payments. With Procurementexpress.com you can download PO reports anytime, allowing you to review them on the go.
Be like UNICEF's Deputy CEO, save time and money by signing up for a free trial today!