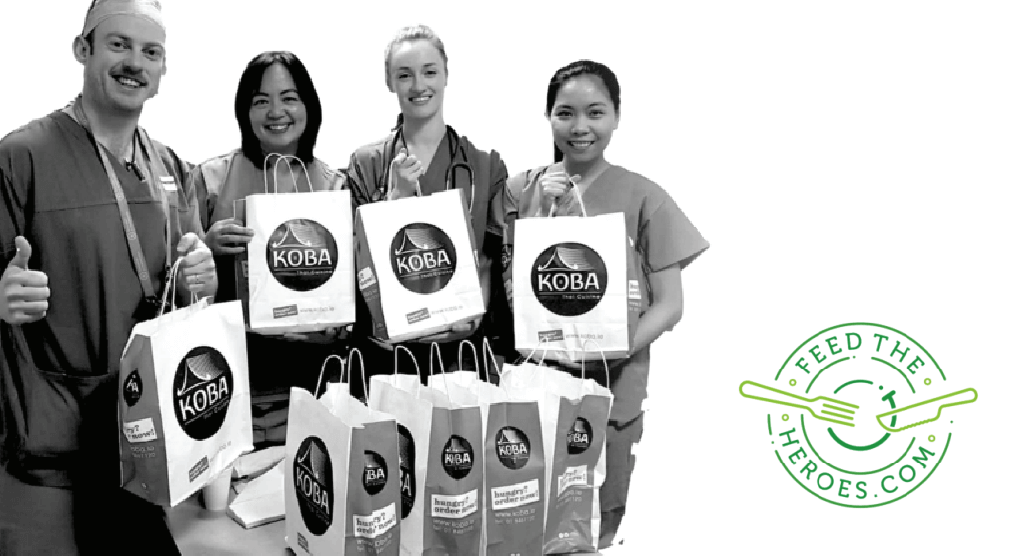 Feed The Heroes is a nonprofit project that raised money to help sustain overstretched frontline workers in Ireland – by ensuring they get at least one nutritious meal on every shift they work during the Covid-19 pandemic.
What started as a simple idea quickly grew into a national movement. In the 6 months between March and September 2020, Feed the Heroes raised over €1.4m in donations and delivered 200,000 meals across Ireland to hospitals, testing centres, laboratories and contact tracers.
Why did Feed The Heroes decide to use ProcurementExpress.com?
At the very outset of this nonprofit project the team at Feed The Heroes used spreadsheets to track and control their purchasing.
When donations skyrocketed they quickly realized that a secure system that automates and records every single step in the purchasing cycle would be needed to accurately control expenditure and maintain full transparency for all stakeholders.
How was ProcurementExpress.com a game changer for Feed The Heroes?
The Feed The Heroes team were operating in a fast-moving and ever-changing environment and couldn't afford to waste time chasing paperwork or worrying about spend control and compliance.
ProcurementExpress.com simplified the nonprofit's procurement processes allowing the hands-on volunteers to focus on the operational tasks that really mattered, without having to spend excessive amounts of time seeking
purchase approval or logging and recording expenditure.
Throughout this busy project volunteers could track and control their purchasing while on the move and away from their computers thanks to the ProcurementExpress.com mobile app. One click of a button was all that was ever required from management to approve or reject a purchase request.
How did ProcurementExpress.com help when it came to expense reporting and accounting?
When the project came to an end, Feed the Heroes still had an obligation to prepare and file annual accounts.
The team could track every single historic purchase in a matter of seconds by exporting a project expenditure report directly from ProcurementExpress.com at the end of their accounting period.
Documents such as invoices and receipts that were attached to specific purchase orders could also be inspected and checked as needed during this process. This eliminated the need for the team to search through emails or stacks of paperwork when preparing the accounts months after the project was wound down.
During the course of this project the Feed The Heroes team made a significant number of purchases and they can confidently stand over every single one of them!
What can we learn from this story?
Many finance teams find it difficult to control their spend. Here are some of the key issues that finance teams in non profit organizations face every day:
Funds are often wasted: Up to 20% of non profit income is wasted due to irresponsible spending errors and fraud.
The need for audit compliance in non profit organizations: Finance teams need hard data that covers them in the event of a financial discrepancy/purchasing error.
Time is wasted managing multiple spreadsheets: Purchase orders and invoices go missing or get lost in a web of emails and spreadsheets.