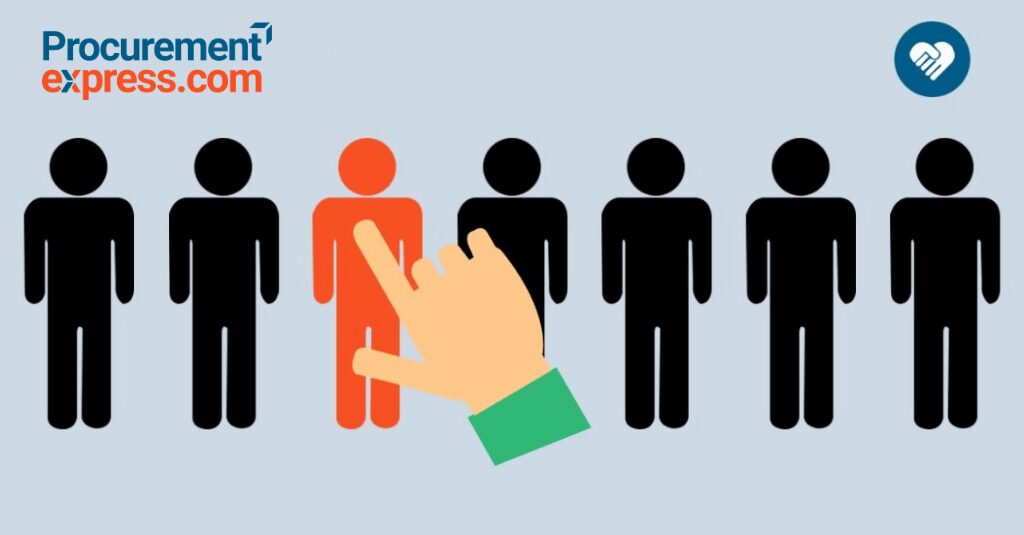 When nonprofit organizations look for the right vendor, they look beyond just good prices. They look for a company with a good track record and a mission which is aligned with theirs.
The challenge faced by most charities is to rank the determining factors. They need to determine which one is more important, the product quality or the reliability of the vendor? It's important that the choice matches the strategic goals of the organization.
Vendors are sales-driven companies which invest money and time on selling the right products to the right users. Before they approach charity organizations, they make sure that there is a need for their product. This is how they qualify potential buyers:
they call potential buyers and use well-thought-out questions to qualify leads.

they send their sales team to charity organizations to do sales presentations.

vendors use cold calling whereby a sales rep would flit from one office to another without making an appointment.
In this blog, we look at five important factors that nonprofits must check before they commit to a vendor.

1.How compatible is the vendor
Electronic directories allow organizations to search for vendors easily. The biggest challenge is how to find the compatible one. The vendor is only compatible if it meets all organizational needs.
When you use electronic directories, you end up with a long list of vendors selling a variety of products. Then you have to pour yourself a cup of coffee and go through the list to find your perfect match. This is not an easy task.
A compatible vendor must:
have a squeaky clean reputation because a vendor with a bad reputation can soil the nonprofit's image.

be willing to go an extra mile, for an example, in a situation where a charity organization waits for a grant approval.

comply with nonprofit's accounting policies.

understand that charities are not profit-oriented; they buy the vendors products to advance a good cause.

vendors must be willing to lower prices or even give some products to the cause.
2. How honest is the vendor
Tweet this: It's important that the vendor is entirely honest in all business dealings.
It's important that the vendor is entirely honest in all business dealings. You don't want to go into business with an organization that is a conduit for criminal activities.
You can avoid this by:
prowl the net and see if there are any negative reports on the vendor.

ask around, someone might have something to say about an unreliable supplier who overcharged them a year ago.

meet with the potential vendors, this will give you an idea about how they conduct business.
3.How flexible is the vendo
r
In some cases, a vendor plays an intermediary role, he buys products from the manufacturer and sells them to organizations. This may mean that organizations wait for days for a delivery. Flexibility can change all that in this way:
a flexible vendor can negotiate with a manufacturer to prioritize your products.

you can provide customizable delivery solutions, for example, allow nonprofits to change their order quantity anytime they feel the quantity is incorrect.
4.How reliable is the vendor
Reliability is important to everyone. We all buy from reliable retailers, those retailers, in turn, buy from reliable suppliers and the suppliers buy from reliable manufacturers. Nonprofits would expect vendors to be reliable for these important reasons:
to help make nonprofit programs run smoothly.

when there is an urgent need for disaster reliefs.

when food parcels are distributed in war-torn zones.

for community workshops when nonprofits conduct training.
A reliable vendor makes sure that products are delivered in real-time. In case there are discrepancies, organizations find it easy to communicate with reliable vendors because they are easily reachable.
5. How transparent is the vendor
In our previous blogs, we delved more into the reasons why transparency is important. Donors give funds to organizations that use systems that allow for transparency. When you chose a vendor, ask this questions:
Does the PO system they use allow for transparency?
What kind of PO order system does the vendor use?
Does the vendor's PO system make it easier for nonprofit organizations to collaborate with vendors on POs?
A PO order system such as Procurementexpress.com allows nonprofit employees to load POs and attach vendor's invoices on cellphones, tablets or laptops. It is a software that you can customize to meet all your charity programs.
Don't let budget overruns ruin the reputation of your organization! Sign up for a free trial today. Procurementexpress.com's team is available 247 just to make sure that you can budget like a pro.  If you'd like more info about Procurementexpress.com (an automated purchase control system), please contact: [email protected]