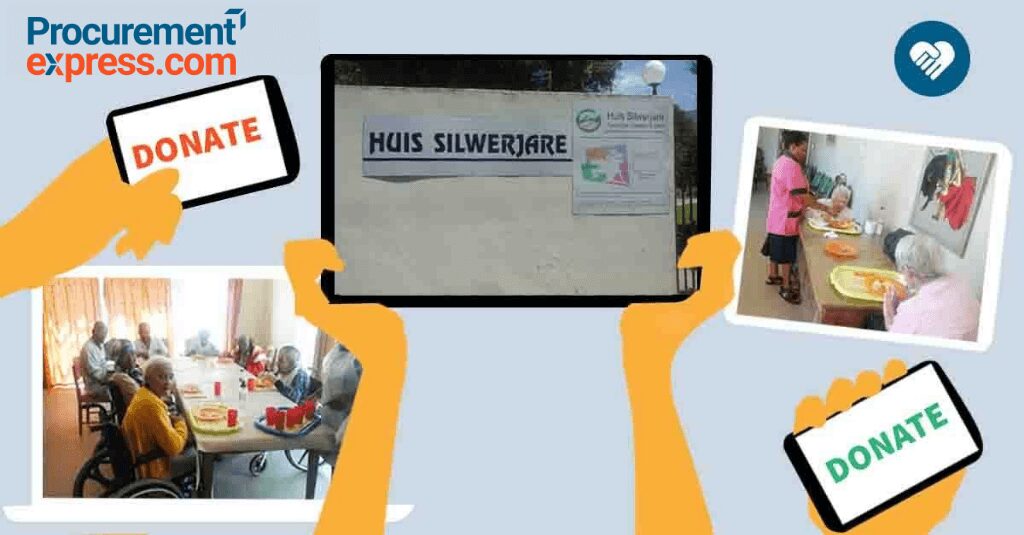 Old Age Homes – South Africa – Procurementexpress.com visited Huis Silwerjare (House Silver Years) in Somerset East, Eastern Cape. The purpose of the visit was to find out what kind of challenges the old age homes experiences.  

The old age home was founded when the local Karoo (a semi-desert natural region of South Africa) community identified a need for frail care in the area in June of 1962. At that time, there were no such facilities between Somerset East and other two neighboring towns. Huis Silwerjare (HSJ) is still the only one of its kind in a combined population of over 36,000 (Somerset East, Cookhouse and Pearston).
Currently, this is a home to 59 frail and terminally ill elders. Prior to admission, potential residents are screened by a Senior Social Worker from the Department Of Social Services. The screenings determine whether the elder is frail enough to warrant admission. HSJ provides the following to residents:
24-hour care

Three meals per day

Administer medicine

Weekly visits by the Doctor, Physiotherapist, Occupational Therapist, Dietician and Social Worker as needed
There are several challenges faced by Huis Silwerjare that are linked to a lack of funds. The government only subsidizes 32 pensioners with only R1700 each per month. The minimum cost to keep each resident is estimated at R5900. Procurementexpress.com met and interviewed the chairperson Diana du Preeze and their administrator Rika Scheun and to find out about the residential care challenges.
Interview:
Tweet this: Huis Silwerjare is still the only of its kind in a combined population of over 36,000
Who is funding Huis Silwerjare?
The department of Social development pays R1700 for each of the 32 elders. The remainder of elders must either pay for themselves or we must do fundraising to help them. It will cost each resident an amount of R5900 to stay at this institution. Every month we experience a shortage of funds due to limited funding.
How do you raise funds to cover the shortage?
We host events from time to time to involve the local community. This includes fundraising bazaars, twice a year. In April this year, we will host a live music show called "Skouspel" where local artists donate their talent, this happens every year. We also have yearly curry bunny (traditional South African food) sales days for fundraising.
What are your challenges?
Our first challenge is theft. As there are no cameras, people take advantage and steal often. We need CCTV that can monitor our key areas closely. Our second challenge is that our building needs to be renovated as it was built in 1964, there is always a lot of work. We usually raise money for maintenance, for instance, to paint the building and so on.
Three years ago, we solicited a grant from the Lottery Board. We are still expecting a R40 000 grant from them this year but only cover resident's medical costs.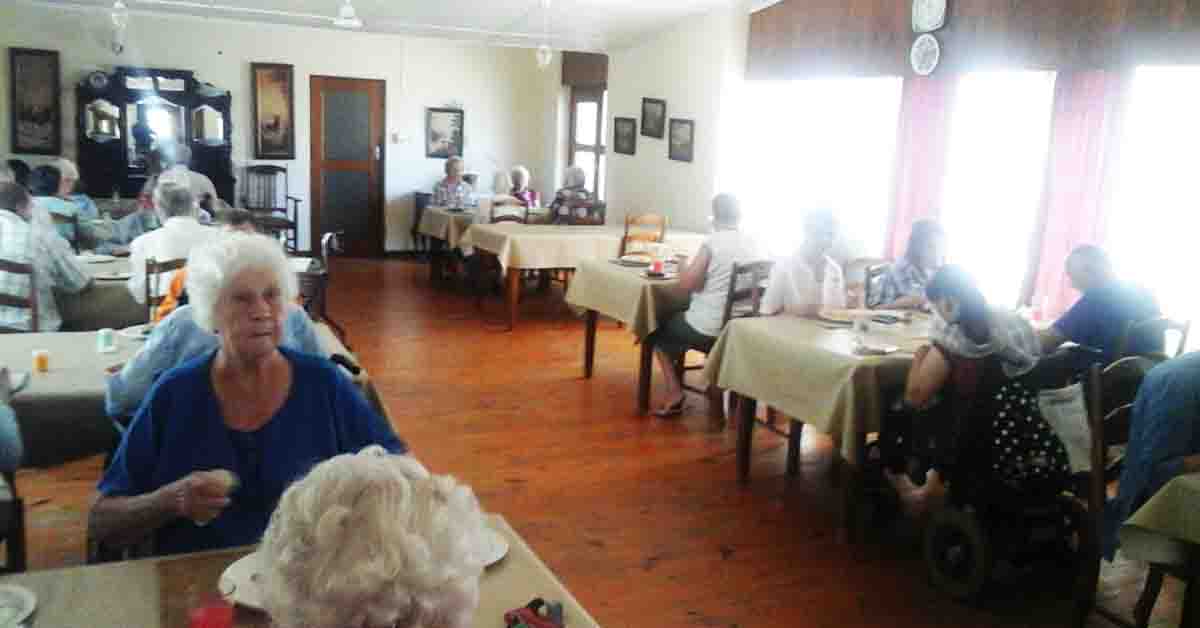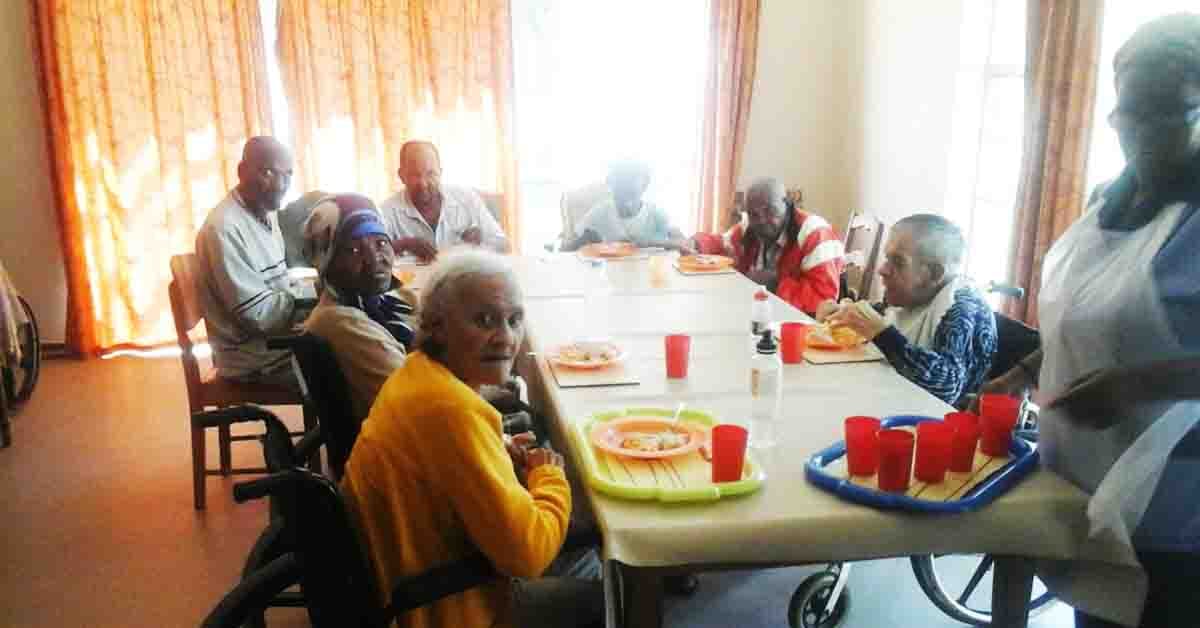 What happens when raised funds cannot cover certain residential care needs?
In that case, the residents have no choice but pay for themselves. For example, this month we didn't get pain relievers such as Panados and we must pay from our own budget. There is already a shortage from the boarding budget. At this stage, we must pay everything including salaries for our staff members. The shortage of funds forces us to pay salaries in two consecutive payouts. For instance, on the 31st we do the first payout, and on the 1st we do the second. We employ about 26 staff who help us as cleaners, gardeners, managers and the caregivers. Our monthly shortfall at this stage is about R15 000.00.
How much would help you to get a CCTV camera installed and the building renovated?
At this stage, we need R70 000 for CCTV cameras including installation. We've got a quotation for R62 000 for the cameras and all the equipment we need.
The next important issue is the building to be renovated. The cost will be between R250 000 to R350 000. We are getting less and less help from the government and we're only just starting the fundraising for renovations. Any help is very welcome.
Because we don't always get our subsidies on time, there are a lot of accounts that have accumulated over time. If we had a consistent supply of funds, we would have paid off electricity bills and other essentials by now. So, any donation will make a huge difference to us.
Let's keep the doors of this "only" old age home open. If you want to make a donation contact Rika details:
Mrs. Rika Scheun  –  Huis Silwerjare,  042 2432107
Mrs. Diana du Preez – Chairlady Huis Silwerjare  042 2432322
 Don't let budgeting outsmart you. Sign up for a free trial today. Procurementexpress.com's team is available 24/7 just to make sure that, you can budget like a pro.  If you'd like more info about Procurementexpress.com (an automated purchase control system), please contact: [email protected]