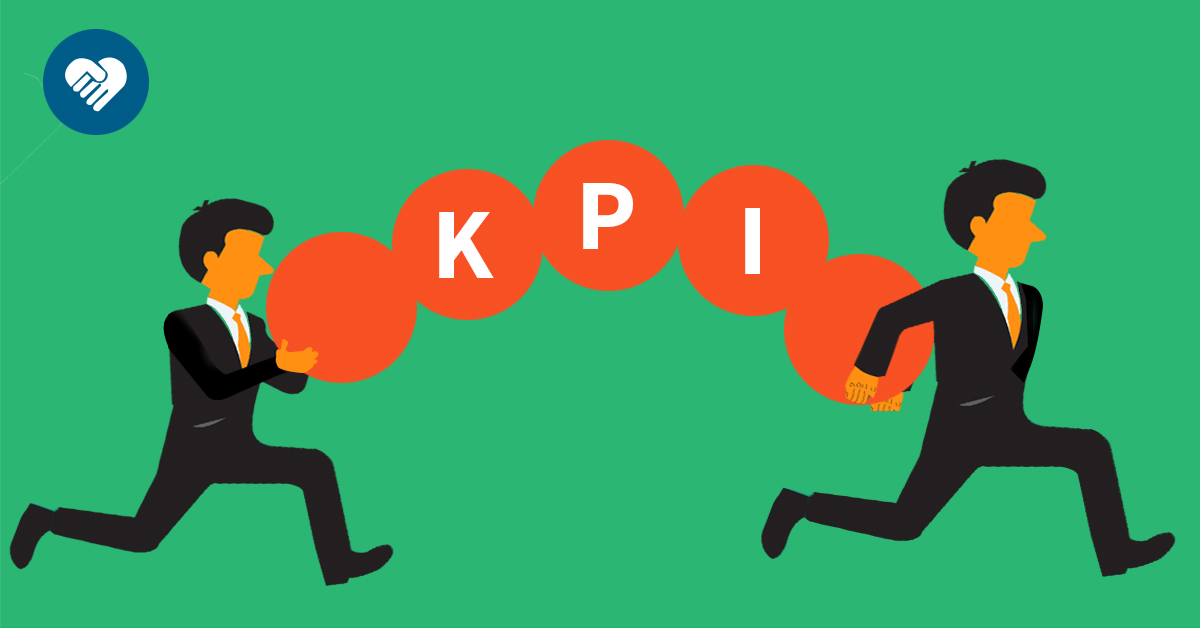 According to KPI Institute, one of the major benefits of tracking Key Performance Indicators (KPIs) is that a non-profit would be able to measure growth.  The KPIs range from donor's growth to social media metrics. For example, did Twitter followers increase in 2017? If so, by how many percents. 
To a certain degree, the surplus increase in 2018 may indicate financial growth, but that isn't an indicator of whether or not the organization has performed efficiently.
 5 KPI's every nonprofit organization should track in 2019:
The donor growth rate
The donor growth as a KPI allows non-profit organizations to know if donors are increasing donated funds. Organizations can go over the 2016 financial reports to see if donation growth has dropped and if it did, by how many percents. Then make some necessary improvements.
 Reports show that charitable giving is expected to grow as follows:
Foundation -between 5.7 percent and 6.4 percent;

Estates –  between 4.8 percent and 4.9 percent;

Corporations – between 4.6 percent and 4.7 percent; and,

Individual –  between 3.7 percent and 3.8 percent.
Tweet this: It's important that charities measure the ROI of all resources employed in fundraising.
Fundraising Return On Investment rate
It's important that charities measure the ROI of all resources employed in fundraising. For example, what was the rate of ROI for advertising? Did any of your PR initiatives bear any fruit in 2016? Charities might consider partnering with other organizations and where possible, find ways of enlisting more volunteered services in 2017.
Time is another important factor. Time spent on drafting fundraising emails, mission statements, and some general marketing content should also be taken into account when measuring the 2016 results.    More time should be invested in important projects in order for organizations to yield an impressive ROI rate.
Volunteer rate
Volunteers are the lifeblood of any charity organization. They play a crucial role in making sure that the charity programs are implemented. The main advantage of using volunteers is that their service does not cost a single cent. The more volunteers an organization has, the more good work can be done.
The expected challenge in 2017 will be to find and select the best volunteers for programs. This what you can do:
Asking people to volunteer,

Select a people-driven team,

Screen applicants thoroughly
Consider using VolunteerHub, software that helps organizations recruit and manage many volunteers, in 2017.
The efficiency rate of fundraising software
It's advisable that organizations find and compare prices of different fundraising software in 2017. It is best if the software of choice is straightforward and suitable for all the organizational needs.
Delivery rate vs. purchases
You may wonder how purchases and delivery rates relate? Purchases have a far-reaching impact on delivery rates. When an organization fails to end wasted spend in 2017, it will report a relatively low delivery rate.
We cannot expect a higher delivery rate for a non-profit organization that will still be using a paper-based system in 2017. It will take hours of waiting for a manager to sign off invoices or sometimes approve purchases.
The below list illustrates why it's important that non-profit organizations automate all their affairs in 2017.
Automated transactions save time and money and build a unified organizational identity.

They render regular field visits by busy COO's unnecessarily.

COO's can achieve much more in a few hours with an automated system.  
By adopting an automated system, you can rest assured that donated funds go towards paying for only NGO needs.
If you'd like more info about Procurementexpress.com (an automated purchase control system), please contact us: [email protected]
Leave a comment.