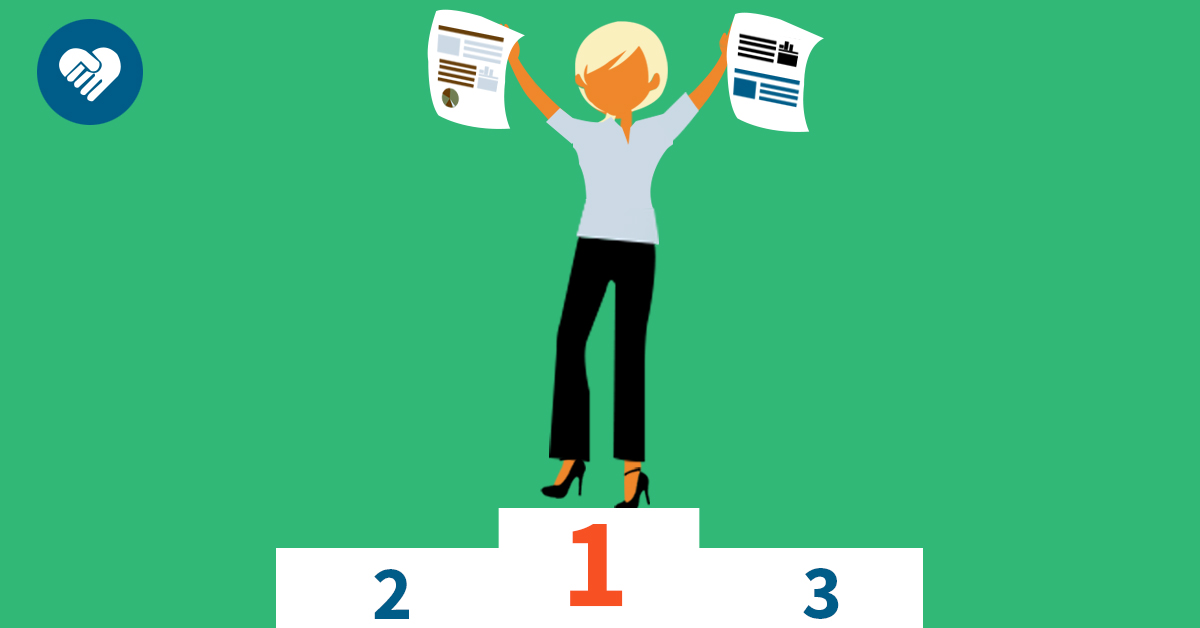 Budgeting poorly is the reason most charity programs crumble before bearing fruit. By the end of each financial year, these charity organizations find it hard to accept that donated funds have disappeared without a trace. Essentially without doing good.
The losers in the budgeting space are quick to say," Tough economic times do not allow us to budget!" Or blame lack of resources like computers as a major reason why they can't budget effectively. I wish someone would tell them that it's hard to spend within budget while your organization still uses paper-based purchase orders! Also, there are slimmer chances that these charities would emerge winners with their paper-based budgets.
Since donors allocate funds to causes aligned with their interests, charity organizations have to come up with clever ways of budgeting. They can use ordinary accounting tools to help with budgeting, financial statements, and donations forecasts, but for purchasing they will have to choose wisely. In this blog, we will share with you how the winner of budgeting did this.
You can't let budgeting outsmart you. You need to think on your feet and be a step ahead of your peers. Research proves that the numbers war is won by nonprofit organizations using the right systems.
Tweet this: The losers of budgeting are quick to shout: it's because of tough economic times!
Meet the winner of Budgeting!
The United Nations Children's Fund  (UNICEF) is the ultimate winner in the budgeting game. What do they do? Well, they provide humanitarian and developmental assistance to children and mothers in developing countries. Their programs promote the health and well-being of children.
They spend all donations responsibly by making sure that proceeds go towards charitable causes. This is because they chose a purchase order software that allows them to spend within budget.
Winning has been part of UNICEF for decades, for example, in 1965 UNICEF was awarded the coveted Nobel Peace Prize and in 2006 the Prince of Asturias Award.
Who partnered with UNICEF?
UNICEF raises money to support a number of causes, worth noting is the Literacy Program where they collaborated with smaller, medium-sized to corporate giants across the world.
Since 1991, Merck & Co partnered with UNICEF to decrease maternal mortality, HIV and tuberculosis prevalence in South Africa.
In 2012, UNICEF closely worked with Save the Children and The United Nations Global Compact to develop the Children's Rights and Business Principles and now these guidelines form the basis UNICEF's advice to companies.
In May 2010, Crucell N.V. announced an additional US$110 million award from UNICEF to supply its pentavalent pediatric vaccine Quinvaxem to the developing world.
What is UNICEF's financial plan?
In 2011, UNICEF submitted a four-year financial plan which formed part of their strategic plan. This plan was endorsed by their Executive Board which highlights their transparent analysis and how they will be spending donated funds.
This plan was implemented by choosing a PO system that allowed UNICEF's managers to view purchases as they happen. Keep reading to find out more about this efficient Purchase Order system.
How UNICEF protects its budget?
UNICEF protects its budget against wasted spend by using a purchase order system that puts managers in control, Procurementexpress.com.
UNICEF's employees load POs and attach invoices from cellphones, tablets, laptops. Procurementexpress.com is customizable to their programs and financial needs. Employees find the software easy to use.
Managers don't have to be in office to approve, to suggest changes or reject POs, they can do this while in on the road.  For every PO request, a notification is sent through their inboxes.
What Procurementexpress.com users have to say?
"We used to use an Excel doc, and it could take two weeks to process a purchase order. Sometimes the purchase order didn't make it to accounting in time. But with Procurementexpress.com, we process purchase orders the same-day, and we know that deliveries will happen on time."
Erik Zamora
Systems/Financial Analyst
Boys & Girls Clubs of Monterey County
"We have been using Procurementexpress.com for a couple of months and our team finds it very user-friendly. I find it very easy to track spend across budgets and departments. Pros: Ease of use and prompt responses from customer support."
Pamela Tierney-Wigg
Financial Controller
Ground Control Productions
Don't let budgeting outsmart you. Sign up for a free trial today. Procurementexpress.com's team is available 247 just to make sure that you budget like a pro.  If you'd like more info about Procurementexpress.com (an automated purchase control system), please contact: [email protected]