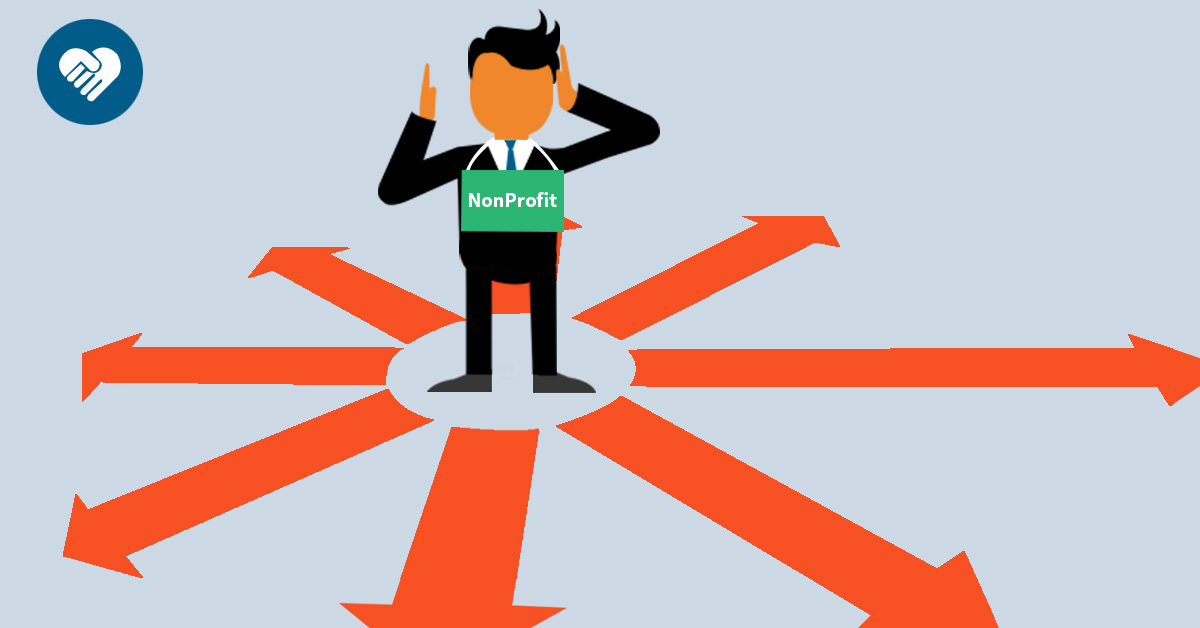 Applying for funding is a lengthy process, intense research is done for every application.The reason for this is because every application has to be aligned with the funder's CSI objectives. It is therefore important that non-profit organizations consider what works and what doesn't. One of the questions often asked is: does the project come any closer to addressing the country's issues?
There are several funding models that non-profit organizations can consider. Their final choice will depend on what their mission is, for example a non-profit organization specializing in research may use a strictly fee-for-service model, while an organization specializing in building homes for orphans may consider models like soliciting funds from events.

According to Charity Navigator, $50 billion is available for non-profits each year. If applications are not sent in time, the money would be left unused. It's important that more effort is exerted towards drafting proposals. Where possible, organizations might consider getting the help of a seasoned proposal writer. The task of applying for funding could be more daunting for a newly formed non-profit organization than the one already in existence. They may have to pull all stops to convince funders that they're capable of doing good.
Three critical points worth mentioning about applying for funds are:

Any non-profit with a good proposal can secure funding. This includes newly formed organizations too.

There are no fast and hard rules on how much funding non-profits should secure annually.

Each project can be funded separately, for example there may be funding for operational costs, for transport or just for food.
Here are 5 crucial factors non-profit organizations must observe before applying for government funding:
Tweet this: Non-profits should spend time researching solutions because proposals backed up by research are more striking.
1.Funders want the non-profit's plan for solving issues
Donors donate to provide solutions for community issues. They want to see detailed plans of how community issues will be solved. It will be advantageous to the applicant if they have a database where they keep records of previous projects done. Non-profits should spend time researching solutions because proposals backed up by research are more striking.
2.Funders expect reports
It's important that non-profits adopt an efficient system for record keeping. All project activities should be properly recorded and all payment reports accessible in real time. Funders may request that such reports are sent for verification. It's important that all this crucial information is accessible in the wink of an eye.
3.Research should be done on available funding opportunities
There are many funding opportunities for non-profits. It helps if enough time is spent on researching each opportunity, to confirm if the non-profit's mission is aligned to that of funders.
It's important to establish what the application guidelines are of each funding opportunity. List all their requirements and make sure each proposal is written with funding opportunities in mind.
4.Know the restrictions of each funding opportunity
There are funds for different projects, although funding doesn't have to be project-specific. For example, funders may restrict their funds for agricultural tools and expect non-profits to rather buy seeds. There are foundations dedicated to funding smaller organizations operating locally. Research can shed some light on what specific funder's restrictions are.
5.Plan how purchases will be done
Purchases form an important part of a project. The non-profit will be required to make purchases from time to time which should be reflected well in their proposal. Indicate who's responsible for purchases – highlight their experience so their skills for the job is visible.
The next step…
The next step is, choose what kind of purchase order system your nonprofit organization will be using. Ideally, the software should be user-friendly to enable uncomplicated sending of purchase requests for staff members.
Funders might expect newly formed non-profits to expand a little bit more on their purchases in order to evaluate the success of their projects from time to time. All records of purchases made should be readily available.
For example, The Animal World & Snakes Farm Zoo has been looking for an easy-to-use PO software and they chose Procurementexpress.com.
"I was searching for a PO system that was simple, easy to learn and use. Procurementexpress.com does just that. Customer service is great! I live in the U.S. but someone responds to my questions quickly and thoroughly. My only suggestion is an app so my staff can use Procurementexpress.com on their iPads or iPhones." says Hannah Mulligan from Animal World & Snake Farm Zoo.
If you'd like more info about Procurementexpress.com, please contact us: [email protected]
Leave a comment.