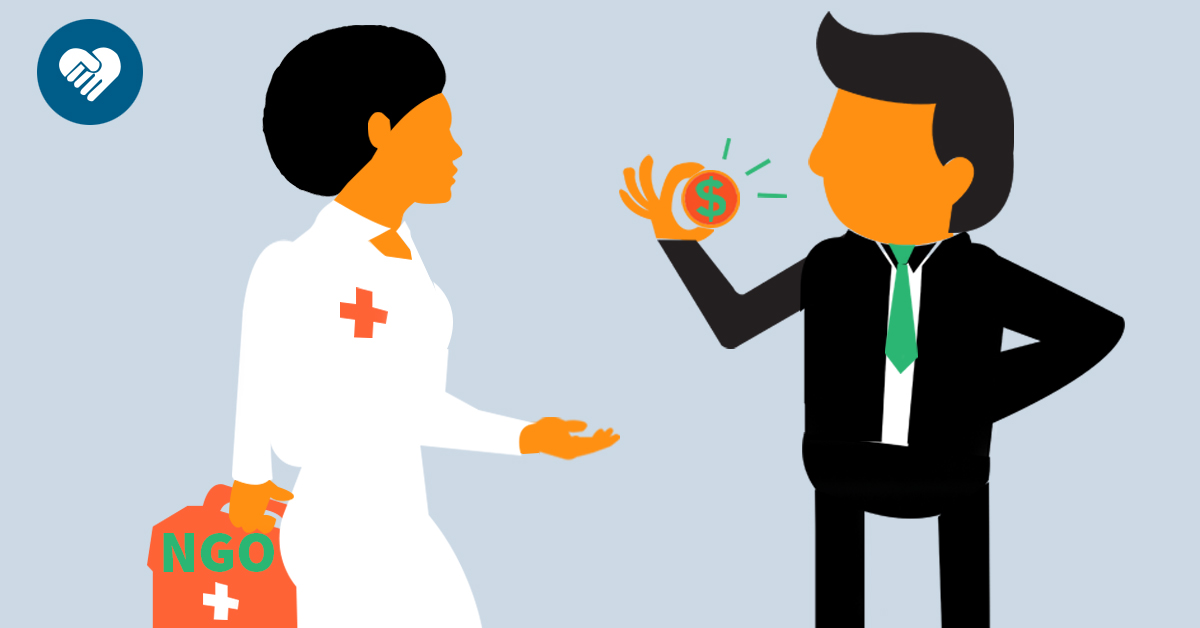 Nonprofit fundraising: A survey by the Thomson Reuters Foundation focusing on the 50 biggest aid relief agencies, discovered that their annual spending has doubled to $18 billion in the last 10 years. The report sheds more light on how charities are fiercely competing for funding, with some spending close to a fifth of their resources on fundraising.
The report further reveals that non-profit organizations are reluctant to disclose full scale of fraud. "With fraud rife in conflict and disaster zones, aid charities are under pressure to be open about corruption but one-third of the world's 25 biggest aid charities declined to make their fraud data public in a Thomson Reuters Foundation investigation. Data collected from 12 of the 25 humanitarian non-governmental organizations (NGOs) with the greatest expenditure shows annual losses of $2.7 million — or just 0.03 percent of annual turnover based on data supplied for the years 2009-2014…" (Esslemont, 7/15).
Organizations like World Vision and Oxfam spends more on fundraising than smaller NGO's. The survey estimates that between 2013 and 2014, each spent 6.6% on accumulating funds. The costs vary from one country to another.
The ActionAid spokesperson states the following: "Internationally, however, the fact remains that for every dollar we invest in fundraising we see a return of nearly five times that much that we spend on transforming people's lives."
Raising funds in emerging countries, where relief agencies have great work to do, remains a challenge. There's no alternative for raising funds without spending money.
Here's why aid relief agencies should spend more:
The problem will escalate if relief agencies do not step in
In countries engulfed by war, for example  Syria, aid groups play an important role in assisting destitute refugees. Funds should be readily available to assist these groups.
Survival in countries like Syria is the key issue. In 2008 there were reports that the senior UN Food and Agriculture turned to the USAID program for help. The problem has dramatically escalated over the years, causing  people to seek help from other countries.
Fundraising is needed in more emerging economies
The three countries with economies that can be a growing market for non-profit organizations are Nigeria, South Africa and Kenya. All three of these countries have issues that are difficult to deal with. South Africa is leading the pack with matters such as HIV-AIDS, an increasing rape figure and a high crime rate.
The funds allocated towards these matters for the year, dry up mid-year in all of the above-mentioned countries and grants are being reduced due to the economic crisis in South Africa.
Fundraising for domestic issues
International humanitarian agencies like World Vision have mobilized raising funds for the local crisis on a monthly basis. Available funds are never enough to cover all the problems.
Countries affected by natural disasters may need emergency funding that the non-profit organization may not have available immediately.  
Why digital technology is important for non-profit organizations
Chloe Stirk, author and program adviser for the Development Initiatives' Global Humanitarian Assistance program shared her views with Devex (media platform for the global development community). She gave the example of the International Federation of Red Cross and Red Crescent Societies and its use of an online platform called Ammado. Stirk says that technology can have a huge impact when used correctly to raise funds.
"That has a potential for huge impact in terms of their capacity to fundraise in response to crisis because they can reach that online platform within an hour or two of a crisis hitting," she said. "It can be accessed by millions of people worldwide very quickly." she adds.
Techsoup Global, an NGO from San Francisco, issued a report on the innovative use of technology by charities. Their report indicates how "easy-to-use technology" impacts fundraising. They use text messages as an example that was used for fundraising in East Africa, Uganda and in fighting corruption in India. According to the report, GPS's are still efficient for tracking and monitoring food parcels.
Digital technology, for example Procurementexpress.com, a one-click solution to all non-profit purchases, enables organizations to save time and focus more on the important aspects of their organization.
Procurementexpress.com gives non-profit COO's total control over expenses of a project irrespective of their location. Notifications are sent through an inbox which means no hassles  with yet another login.) The team gets approvals for the resources they need to keep the ball rolling quicker. It takes just minutes to set up and Procurementexpress.com will  do most of the work.
If you'd like more info about Procurementexpress.com, please contact us: [email protected]
Leave a comment.