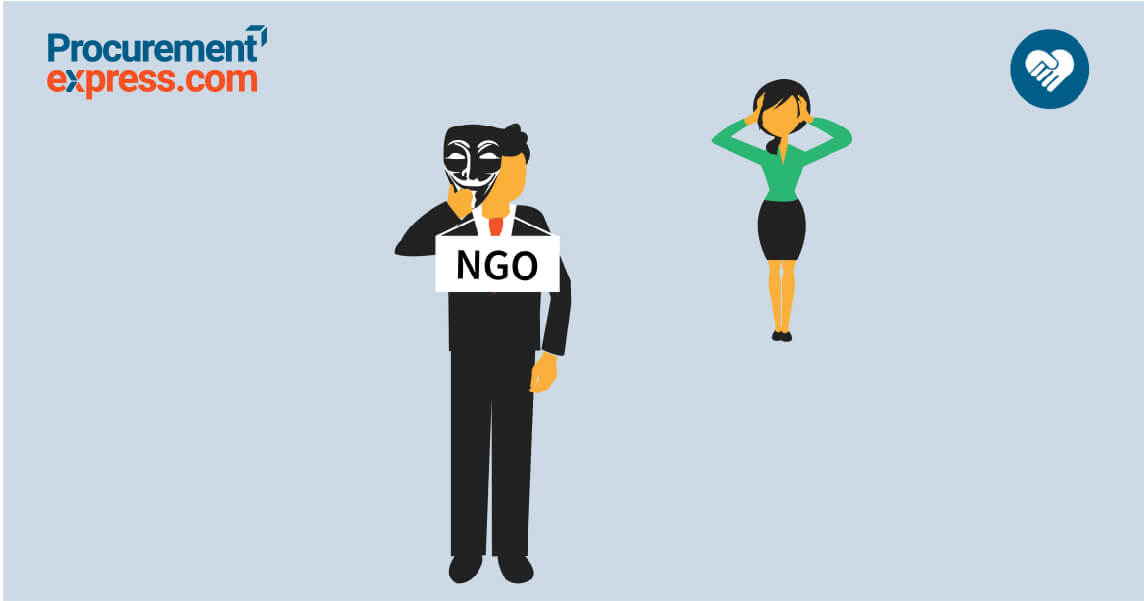 Early this year, the Sunday People reported about the fundraising platform; GoFundMe who's under investigation following suspicions that £20,000 in donations had vanished overnight. Upon hearing claims of alleged online donation scams, the newspaper launched an investigation.

One of the investigated scammers was a dodgy fundraiser who goes by the alias, Jacob Windsor. This man tricked kindhearted donors by using the story of Sgt Dave Evans and his beloved dog, Ivy. People believed that Ivy faced four years police service without Evans.
The scammer started a page to raise the £24,000 needed to train a new dog. What his fundraising campaign didn't take into account, was that police dogs usually work for eight years, meaning that Ivy was too young to be considered for early retirement.  Sunday People contacted the West Mercia Police…
Tweet this: Technology can help your organization to be transparent
West Mercia Police
The West Mercia Police insisted that the German shepherd dog was not for sale, and issued the following statement: "The force has no association with this fundraising whatsoever. Police are prohibited by law from receiving any monies raised in such a way. We advise members of the public not to contribute."
This warning didn't dissuade people from donating, instead, money kept flowing in the impostor's account. The GoFundMe page mysteriously vanished, leaving kindhearted donors with limitless questions. People contacted the fundraising platform and asked to be refunded. This compelled GoFundMe to launch an inquiry into the scam.
There are many other similar examples involving a scammer who has capitalized on people's emotions to swindle money out of unsuspecting donors.
How do scammers it?
They create fraudulent donation appeals and share them on social media platforms or through email. Your charity organization's name can even be used to do this. It's easy enough to visit a charity's websites and look for old campaigns to re-engineer and create a new charity appeal.
When they create these charity appeals, it appears legitimate and is often linked to current events, such as a flood crisis.
How can you help donors
Donors who were previously scammed are likely to develop an aversion to donate to your charitable cause in the future. As your charity relies on their donations, it is your duty to protect them against scams.
How donors can avoid scams:
Before supporting a charity cause, "do some research online and verify that the organization is legitimate.

Before using your bank card online, ensure that the site is secured. A secure site will have the word "Secure" before the URL.

Contact your bank immediately if you suspect fraud.

Always keep anti-malware and antivirus software updated.
What else can you do for donors?
Once scammers have used your organization's name to defraud donors, regaining their trust becomes even more difficult. Do the following:
Transparency
Figures compiled by market researcher Populus, show that public trust in charities hit a record low in 2016. In addition, the federal tax system and state laws require your organization to show a certain level of transparency.
For this reason, transparency has become more important than ever in the charity sector. It will also help in the following ways:
It will facilitate greater collaboration across organizations

Public and donor trust will increase

Duplication will be reduced
Technology can help your organization to be transparent. This is how:
Donors can avoid scams by donating directly on your website.

They can use trusted donation platforms like Firstgiving
Purchase Control
There's a growing need for more collaborative approaches to charity funding and implementation. Donors want to see your plans for spending their funds and how quick you will approve purchase orders during disaster relief.
The list below illustrates why it's important that charity organizations automate their purchases.
Automated transactions save time and money and build a unified organizational identity.

They render regular field visits by busy COOs unnecessary.

COOs can achieve much more in a few hours.  
Procurementexpress.com helped CJ Jacob from Arkansas School for the Deaf to automate all her purchases: "Approvals go through faster, no papers to be lost, no fudging of dates by people who wait until the last-minute! What's not to like?"
This could be your organization. Don't give scammers a chance to ruin your organization. Sign up for a free trial today.