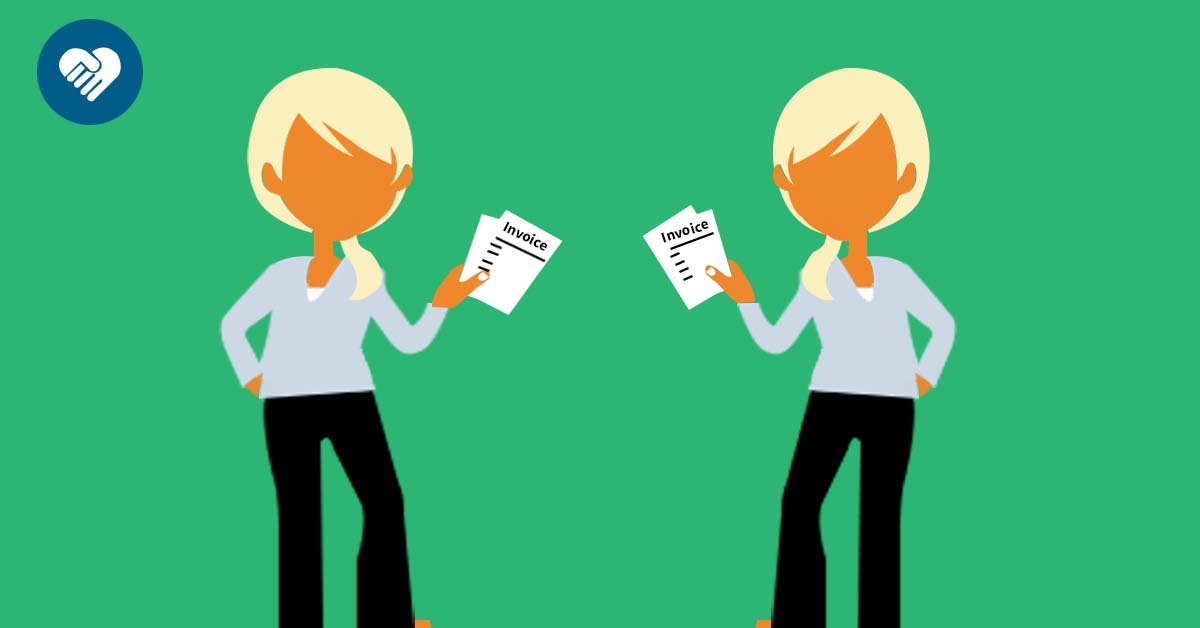 Year in year out, nonprofit organizations deal with a series of duplicated invoices. Payments are often made without any validation.
The problem is, it is difficult to detect an error when both cash and paper-based system are in use. In such cases, corrupt staff members can collude with vendors and forge invoices.
Tweet this: Where a large amount of money is handled, it's important that rigorous processes are in place
Where a large amount of money is handled, it's important that rigorous processes are in place. When a nonprofit's finance department allows one person to control all the financial matters, it opens up chances for fraud. For example, in previous years, there were reports that Greenpeace International's £58m budget was in disarray for years. The Guardian reported that the work done by the organization's financial team left much to be desired. This team which was prone to errors also delivered substandard work.This practice resulted in soured relations with several of Greenpeace's offices across the world, including the Amsterdam head office.
It emerged later that a staff member had lost £3m on the foreign exchange market by betting mistakenly on a weak euro, the documents showed that the group's financial department had faced a series of problems and that its board was troubled by the lack of controls and lapses that allowed one person to lose so much money.
From the above report one can glean that:
There was a lack of transparency in this organization;

that there- was no accountability; and

the system in use allowed only the finance department to view transactions.
Use an efficient software for all your invoices
A duplicate payment can also occur when the same invoice is sent in different ways: postal mail, fax, email, and so on.
For instance, a supplier may submit an invoice via fax and later send the same invoice via email as a reminder that "the invoice has not yet been paid". The finance team can settle it by cash or later through EFT.
The best way to avoid this problem is to have all invoices submitted through email and process them using an efficient software that allows transparency across all offices. It will be advantageous if the software tracks and identifies any duplicate invoices in real-time.
Validate all invoices before processing payment
It is important that your finance team validates all invoices before processing them. Depending on the size of the organization, this task is assigned to one or at least two people.
This person goes through all the invoices, double checks them for any double-charged amount against the delivery notes. Where there are discrepancies, they are corrected immediately. Any invoice that has already been paid is marked "paid" and then defaced.
It is important to also verify that the amount on the voucher is equal to the amount reflected by the supporting documents, or matches any adjustments effected.
Verify all signatures
It is important that all signatures appearing on vouchers, delivery note, purchase orders and invoices are verified. This task is unnecessary for an organization that uses an electronic purchase order system where POs are approved with just one click.
In cases where signatures are questionable, it's important that these payments are withheld until it is known who is the person responsible for signing.
Use an electronic PO system
Save time and money and employ a PO system that does all the work for you. One software that can do this efficiently is, Procurementexpress.com, a user-friendly and time-saving software that manages all program budgets and purchase orders. Staff members can load POs and attach invoices from any device.
COO's approve, reject or comment on POs and get an instant view of budgets, you'll still be getting a notification even when you- travel far and wide. With Procurementexpress.com you have a peace of mind.
Finance departments get an accurate and paperless PO tracking system. Procurementexpress.com also offers enhanced PO functionality with features like approval routing, custom fields, currencies and more.
With Procurementexpress.com you are put in complete control of donated funds!
If you'd like more info about Procurementexpress.com (an automated purchase control system), please contact: [email protected]