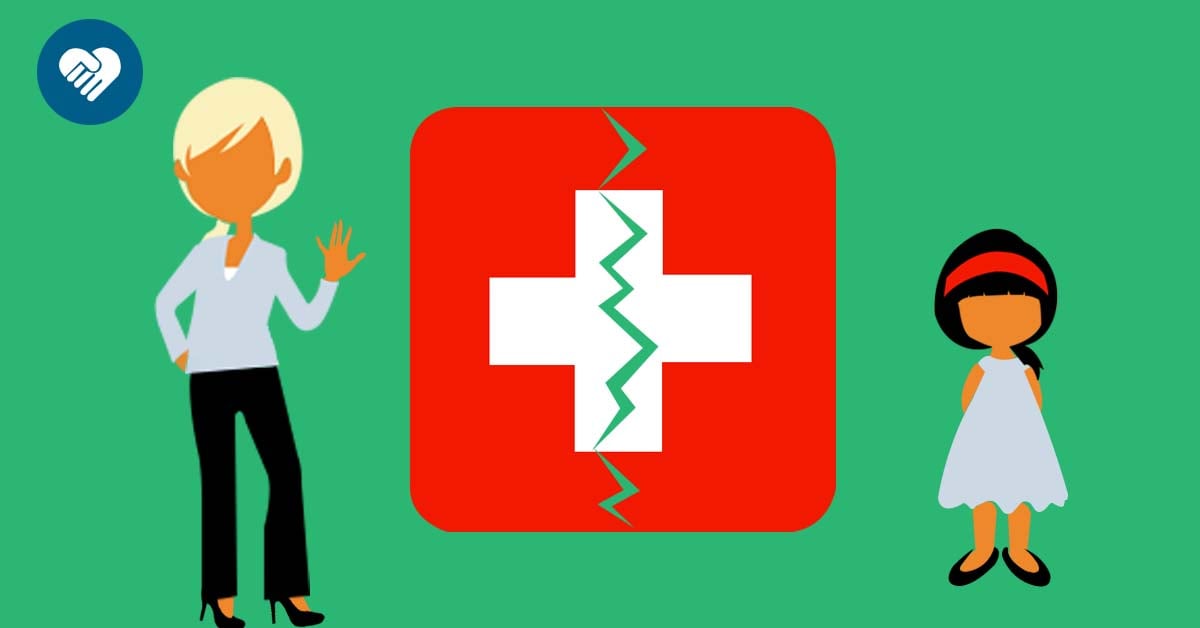 The Department for International Development (DFID) has decided to pull the plug on the "Girl Effect" initiative. 
The DFID is a United Kingdom government department responsible for administering overseas aid. The DFID secretary Priti Patel's said in a statement: 'We have taken the decision to end our partnership following a review of the program.'
She added: 'Empowering women and girls around the world remains a priority, but we judge there are more effective ways to invest UK aid and to deliver even better results for the world's poorest and value for taxpayers' money.'
The Girl Effect initiative (also known as (yen-ya) and is made up of a five-piece band that uses music, drama, and other multimedia to champion girls' rights through storylines. The group confronts real-life issues such as such as early marriage, violence, and barriers to education for girls.  
According to the Daily Mail a further £11.8million was signed off in 2015 for another three years and it is not clear how much of this has been spent.
1. What has Girl Effect achieved since 2010?
A survey conducted by Yegna reveals the following about the impact of their radio show:
84% of listeners say Yegna has helped them become more confident;

76% of girl listeners say Yegna inspired them to continue their education;

65% of all listeners say the radio show has made them think differently.
On the 2nd December 2016, Yegna announced on their blog that the Financial Times stated that gender lens investing is on the rise, in the article 'The business of women'. Research done by FT shows that there is a growing number of investors who are looking not just at a business' financial performance, but specifically at how it advances or supports women and girls.
The blog also quotes Patricia Farrar-Rivas, a founding principal and chief executive of Veris, a New York-based asset management company, as saying: "I see gender lens investing as one of the exciting new aspects of impact investing and it is taking off rapidly."
2. How Girl Effect lost funding
UK citizens have been calling the government to spend more on local charities and less on foreign aid. In 2016, the Daily Mail embarked on an anti-foreign aid campaign. The newspaper petition that called for a "House of Commons" debate on Britain's commitment to spend 0.7 per national income on foreign aid received over 200 000 signatures.
This came after the following:
After a Daily Mail investigations revealed the shocking ways in which the money was wasted by NGOs, included on this was an £8million palace built by Palestine, which had received £72million of foreign aid.

Cash for jobs that don't exist: Civil servants in Gaza are funded by western aid, who queue at cashpoints on payday, even though they haven't had jobs since 2007

Investigations by the British tabloid revealed that Yegna wasted donated funds on unnecessary things.
The Daily Mail claimed a major victory when The U.K. pulled funding from Girl Effect, by saying: "British taxpayers will no longer fund Ethiopia's version of the Spice Girls, admitting foreign aid could be spent better elsewhere, ministers pulled the plug on the five-strong girl band last night,"
According to Public finance international, Girl Effect was due to receive further funding to the amount of £12m until 2018.
Tweet this: NGO managers can approve, reject and even make comments when they see exorbitant POs
3. Why Girl Effect lost funding
It is difficult to track all the successes achieved by Yegna without wasting funds as their NGO was not using an efficient PO system that can end wasted spend.
Two reasons Girl Effect has lost funding:
There was lack of transparency and

Purchases were made without being closely monitored by the organization's executive team.
This problem could have been easily avoided if they chose a user-friendly PO system like Procurementexpress.com
Procurementexpress.com could have allowed the Girl Effect COO to manage purchasing processes where ever she was.  She could have accessed her POs from any device for example, from a cell phone or even a tablet!

NGO managers can approve, reject and even make comments when they see exorbitant POs.  

Procurementexpress.com also offers enhanced PO functionality with features like approval routing, custom fields, currencies and more.

This PO software protects NGO's budgets against wasted spend. Donors will always find a reason to increase funding instead of pulling a plug on your initiative.

NGOs can customize the software to meet their purchasing needs. There's 24-hour customer service to assist you and your organization to continue doing good.
"Could have", "would have" and "should have" are not so helpful when all funding is taken away from your organization. Don't let this be your organization. Sign up for a free trial today.
If you'd like more info about Procurementexpress.com (an automated purchase control system), please contact: [email protected]