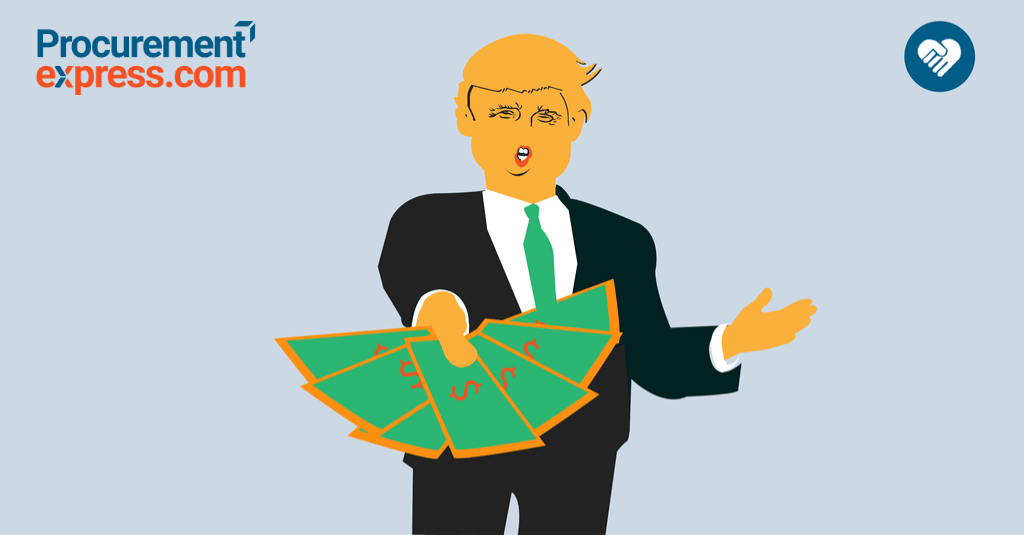 Washington DC –  President Donald Trump has made a pledge with the White House press corps to help him determine where his salary should be donated. White House spokesperson, Sean Spicer confirmed that Trump is to donate his $400,000 (£329,620) salary to charity.
Trump's 2016 promise
During the campaign trail Trump made a promise that he would not accept a presidential salary, saying, "The first thing I'm going to do is tell you that if I'm elected president, I'm accepting no salary, OK? That's no big deal for me."
After his victory, he told CBS' 60 Minutes, that he will honor his promise. When the host, Lesley Stahl asked what would happen to the presidential salary, Trump quipped: "Well, I've never commented on this, but the answer is no. I think I have to by law take $1, so I'll take $1 a year. But it's a — I don't even know what it is. "Trump said he wanted to follow the example of Presidents like JF Kennedy, who has previously donated his salaries (find out which presidents donated their salaries.)
White House declined to release proof
When MSNBC requested documentation about any salary donations from the White House, the White House would not confirm whether Trump has donated any salary yet.
Trump's previous donations

Since 2006, Trump has given $675,000 to the Donald J. Trump Foundation, a charity he founded in the late 1980s. His donations dropped significantly in 2007 and 2008. Then they stopped completely. Tax records show no gifts from Trump to his own foundation since a $30,000 he donated in 2008.
Other well-known donations include:
The Business Insider reports that, Trump donated to the Ronald Reagan Foundation and the Clinton Foundation, and has made donations to charities associated with former major league baseball manager Joe Torre, television personality Larry King and professional golf legend Arnold Palmer.
Trump's net worth
The Trump Organization, of which Trump serves as chairman owns lavish resorts, hotels, real estate, a Palm Beach estate in Florida and 16 golf courses around the world.
When asked about his net worth in July 2016, the Trump campaign team boasted that it was in "excess of $10 billion". Forbes and Bloomberg respectively, estimate his net worth to be around $3.7 Billion.
When will Trump donate?
After media started asking when the president is going to keep his promise, the spokesperson confirmed:
"The president's intention right now is to donate his salary at the end of the year, and he has kindly asked that you all help determine where that goes. The way that we can avoid scrutiny is to let the press corps determine where it should go," he announced with laughter.
Is your charity ready to receive Trump's salary? Let us know what you think about this.