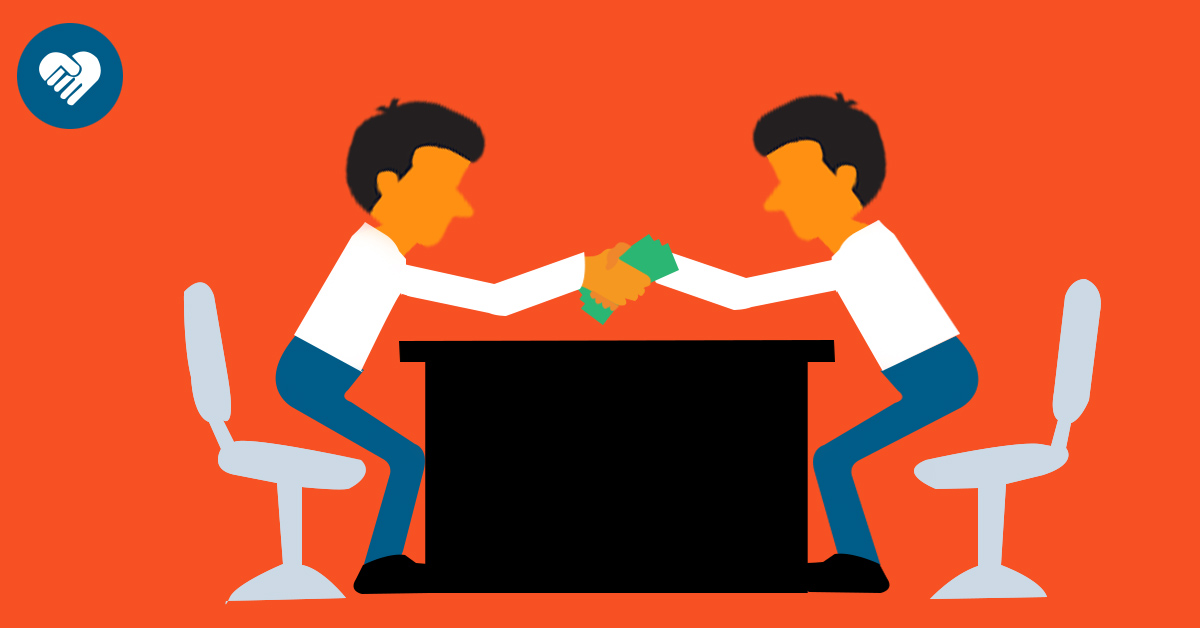 In third world countries, NGO corruption is a word not uttered in front of donors. For instance, in Uganda, corruption has been accepted as part of charity organizations. Meanwhile, war-torn Somalia and North Korea are perceived as world's most corrupt countries with a shocking score of 1.0.
Transparency International (a corruption watchdog) defines corruption as the abuse of power or position for private gain. It includes such crimes as bribery, money laundering, and embezzlement of funds and so forth. In the early 90's, Transparency International and World Bank, through President James Wolfensen's famous speech 'corruption-as-cancer' speech, made some dismal attempts to unroot the scourge of corruption with little success. Wolfensen told the World Bank's officials that corruption was a serious issue that needs to be dealt with.Unfortunately, the problem still persists to this day.
There's also what is considered 'tolerable corruption' where humanitarian organizations are compelled to devise clandestine ways in their quest to do good. For example, in armed conflicts charity organizations will choose to pay bribes or what is commonly called "illegal taxes" to access people in need.
In 2008, 11 out of 17 of France's largest NGOs refused to participate in a confidential 'Médecins du Monde' corruption study. This on its own reveals how uncomfortable organizations are to admit that they have a problem. To get rid of this cancer, organizations would have to do the following:
Corruption should be reported and those found guilty of it should be charged;

NGOs administrative systems should be improved;

All financial decisions made by NGO's employees should be guided by a code of ethics.
The biggest disadvantage about corruption is that it can alienate donors. We all know that without donors many good causes may come to an abrupt halt. Let's look at how corruption alienates donors.
Corruption tarnishes donor's image
Charity organizations are known to be reluctant to report crimes such as fraud and corruption. When a corrupt employee is caught, the matter becomes confidential. It is believed that publicizing corruption damages the image of the NGO.
One of the main benefits of sponsoring a charitable program is free publicity attached to giving. Every time the media publicize charitable endeavors in different media platforms, their image is greatly boosted.
For example, all Microsoft philanthropies are shared on social media from time to time. (insert a twitter screenshot of Microsoft philanthropy.
Any NGO with a tarnished reputation is not likely to secure funding from Microsoft because funding such an organization will be akin to endorsing corruption.
Corruption hampers donor's effort of doing good
The biggest benefit of having a company support a good cause is to show how much the company cares. Both prospective consumers and employees tend to trust companies that care about social issues.
NGOs are financed to pursue the company's efforts to improve society in some way. Most donors tend to favor charity organizations that have the following:
Nonprofits that are dedicated to improving the quality of life in local or global markets.

Causes that their employees or consumers support with their own time and money.

Causes that align with their business objectives.

Nonprofits with a great potential of handling donated funds.
Corruption will only squash all chances of securing funds with these companies. It is advisable that this problem is dealt with.
Donors expect NGOs to spend responsibly
One undeniable fact is: both corporate and nonprofits operate under dire constraints of time and money. To function effectively, time and money should be spent responsibly. Your team should get immediate PO approvals and any delays should be avoided.
To illustrate this let's use this award-winning PO system trusted by CFOs, Procurementexpress.com. This is what Procurementexpress.com users have to say:"This PO software is much more user-friendly than prior PO management options I have used in the past. There was little to no 'learning curve' to understanding how to use it effectively and it is great to be able to go and back easily to see historical POs. It is an efficient and reliable software."
Loren Churness
Staff Accountant
Buechal Stone Corp
If you'd like more info about Procurementexpress.com, please contact: [email protected]
Leave a comment.