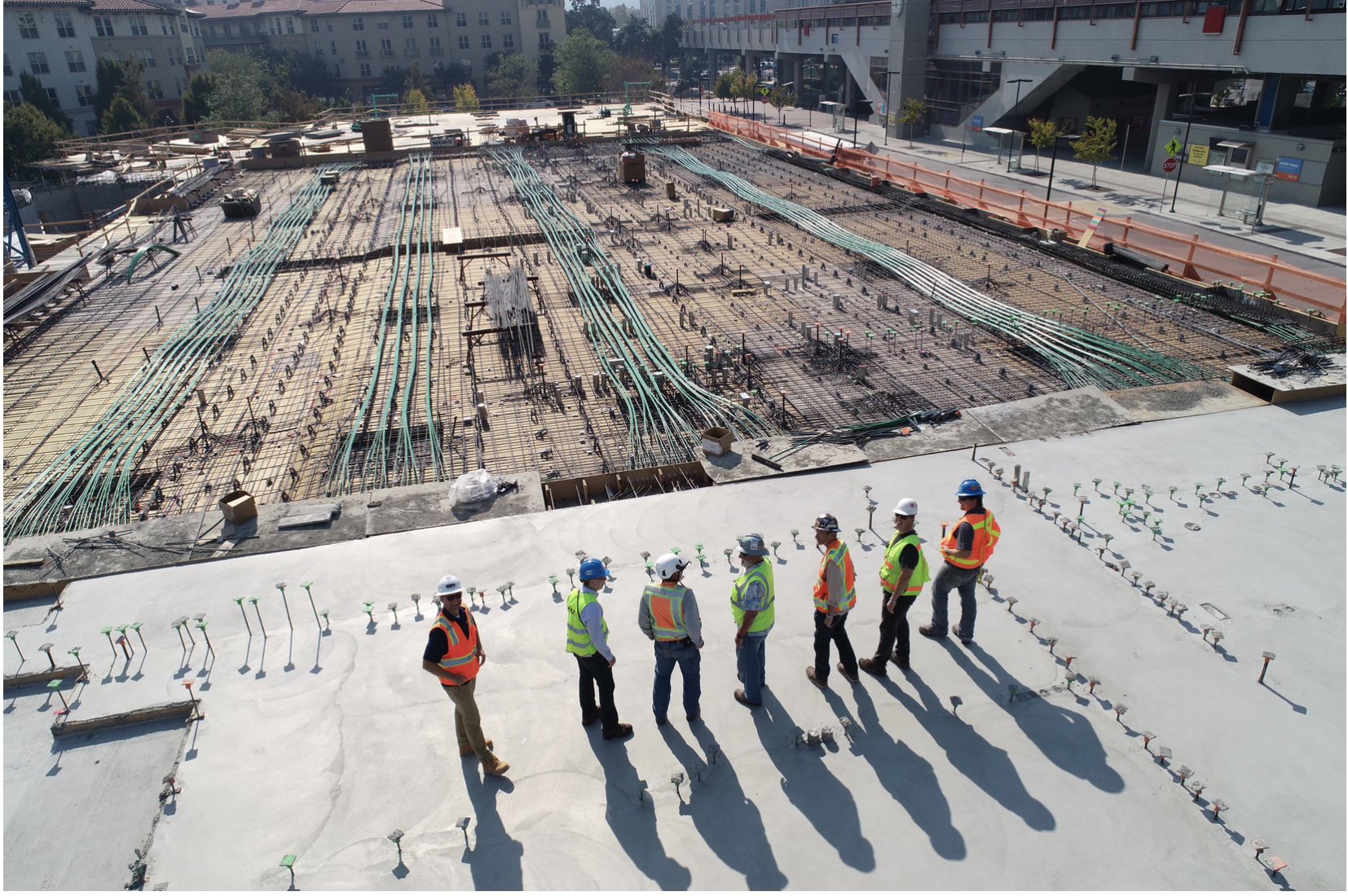 Construction teams face unique procurement challenges due to the complex nature of the business.
This is a volatile field, one that is currently undergoing some massive shifts. It's always been a struggle to get ahead of tight margins, cash-flow problems, and managing contracts.
As technology changes the game, procurement is becoming a strategic juggling act. You're dealing with subcontractors, labor shortages, sourcing, and multiple projects on multiple deadlines.
With that in mind, we'll look at three of the biggest challenges that construction teams deal with and how they affect procurement planning.
[content_upgrade cu_id="4140″]How ProcurementExpress.com Helps Construction Teams Manage Purchases Across Different Budgets–click here to access the full list.[content_upgrade_button]Click Here[/content_upgrade_button][/content_upgrade]
Multiple Projects at Once
Different projects require specific materials and often involve working with several subcontractors. There are several things teams need to keep track of at once, from milestones to budgets, ordering, and contracts.
With that in mind, construction companies need to invest in a few things. For one, project management is huge—we recommend investing in a project management program specific to the construction industry. Select something that allows for office staff, project managers, executives, and those in the field to access the tool—from anywhere.
A study from McKinsey found that construction productivity only increased by one percent in the past 20 years. The consulting group reported that the industry needs to adopt automation, digital technologies, and embrace new materials if they want to succeed in a changing industry landscape. Re-skilling challenges aside, there is no excuse for avoiding software solutions.
[bctt tweet="The industry needs to adopt automation, digital technologies, and embrace new materials if they want to succeed in a changing industry landscape." username=""]
Project Management
Procurement depends on efficiency across the board. Meaning, teams need to seek out software tools that allow for better planning and streamlined communication. Project management applications are essential, as a good one will bring communications into a central hub, plus keep track of milestones and projects in real time.
That increased visibility makes it easier to plan large orders well in advance and really find the best pricing and contract terms.
There are several project management tools built exclusively for construction companies. Some of the bigger names include GenieBelt, Corecon, and BuilderTrend. Ideally, a project management app should come with the following features:
Contact management
Estimation tool
Document management
Calendars and scheduling
Collaboration capabilities
Costing
Inventory
The second part is finding a tool that directly handles the procurement process. ProcurementExpress.com lets teams input all vendor information, set budgets, and input all approved materials.
When you place an order, you can link those materials to a budget or multiple budgets—which makes it easy to keep track of what's coming in and how much you've spent.
The point is, juggling multiple projects is hard, and you need to be aware of where each stands at any given moment. Cloud-based solutions are no longer optional. As such, combining procurement software with a project management application should cover all of your bases.
Juggling Vendors, Subcontractors, and Large Inventories
All these moving pieces mean purchasing teams, finance, and executives need to work closely to keep operations running smoothly—and within the budget.
Construction procurement involves ordering a lot of materials—from small pieces of hardware to wood, concrete, and equipment.
The challenge lies in striking a balance between having enough materials to do the job and not having so much that you lose money on expired goods and storage space.
Facing that challenge means procurement teams need to plan accordingly. The buyer needs to understand the market dynamics of the industry they need to buy from—whether that's sourcing the best materials for the job or finding contractors.
Spend and Need Analysis
Procurement makes up the bulk of the costs associated with any construction project. Knowing that teams must keep a close eye on spending, using technology to ensure spending is in line with the budget.
It's easy for spending to get out of control, especially when money is going to so many different places. As such, it's important to create detailed budgets outlining the items needed for each project.
Teams need to make sure all stakeholders are on the same page regarding spending. Straight away, procurement, project management, and finance, should meet to discuss project requirements. What will you need in terms of labor or materials? What are the overhead costs? Is there a need to find a new vendor?
Before a project begins, stakeholders must meet to discuss which areas make up the budget, as well as establish a timeframe for sourcing everything from parts to labor, licensing, and more.
ProcurementExpress.com can be used to review orders closely before sending to vendors. Specific parts of a PO may be allocated to a different job site or project. This means you'll spend less time dividing costs between projects, as the software takes care of the math for you.
Adding an approval chain can help with this, too, as the approver can see pending orders, comparing requests against the existing stock.
You can also customize chain settings. For example, users can set limits on orders. So if a PO goes over a predetermined value, it will be routed to a more senior person in the approval chain.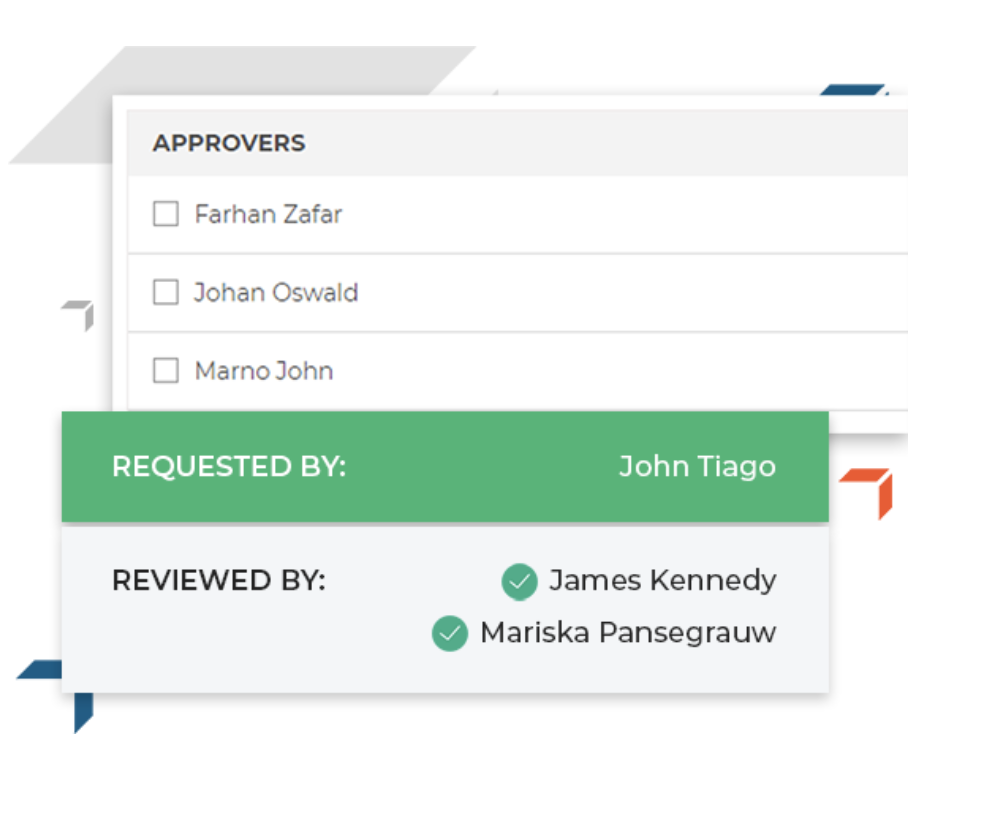 Tight Margins
Profit margins in the construction industry are notoriously tight. Smaller companies especially struggle to compete with larger firms, as they don't have as much leeway when it comes to lowering prices or sourcing materials on short notice.
Construction teams must be strategic to cope with this challenge. This means investing extra time in vendor relationships, as well as making communication with contractors, clients, and suppliers front and center.
Here are four ways to ensure that vendors are working with your best interests in mind:
1. Bidding and Research Stage
Important procurements should be researched well in advance. Often, contracts lapse and are renewed at the final hour. In those cases, reviews slip through the cracks, and teams fail to fully assess whether vendors meet expectations or whether a different approach might work best.
When the time comes to find a new vendor, be sure to follow these steps:
Specifications—write out a detailed list of your needs and expectations from pricing to service requirements.
Request for bids
Receive bids
Review—call references, research companies, and read reviews. The point is, you want to make sure you work with stable companies likely to provide the best service.
Award contract
2. Ongoing Quality Control
As mentioned, construction teams risk losing out on profits when quality control isn't given priority.
The management team should develop a plan for evaluating suppliers, as compared to the terms laid out in the initial bid. Audit vendors on a regular basis: is pricing consistent, are deliveries on time, is it easy to get in touch?
3. Establish Clear Communication Methods
Communication is a critical part of increasing profit margins. Internally, be sure to use tools that enable communication across departments and locations. Everyone must be on the same page so that you're not placing duplicate or unnecessary orders—and so everyone is aware of deadlines.
Externally, construction teams must communicate with vendors, clients, and contractors regularly to ensure everything goes as planned. Failure to establish an effective communication strategy can cause delays, confusion, and hurt your reputation.
4. Reconsider the Estimation Process
The estimating process is something to consider when looking at margins, as well. Projects often come with a long list of unexpected costs, so an accurate estimate can improve margins dramatically.
As you create an estimate, look at the costs of materials, labor, overhead, and apply markup. You'll also want to add in a cushion to account for extra materials, damage, or anything else you can't predict.
[content_upgrade cu_id="4140″]How ProcurementExpress.com Helps Construction Teams Manage Purchases Across Different Budgets–click here to access the full list.[content_upgrade_button]Click Here[/content_upgrade_button][/content_upgrade]
Wrapping Up
Construction procurement will always have its challenges. But the secret to taking on the harder parts of the business boils down to using the right technology.
Of course, we're biased against our own solution—but we also know that ProcurementExpress.com is a user-friendly way to keep spending in check and never lose track of an order.
Get Top Rated Purchasing Software & Replace The Purchasing Book.