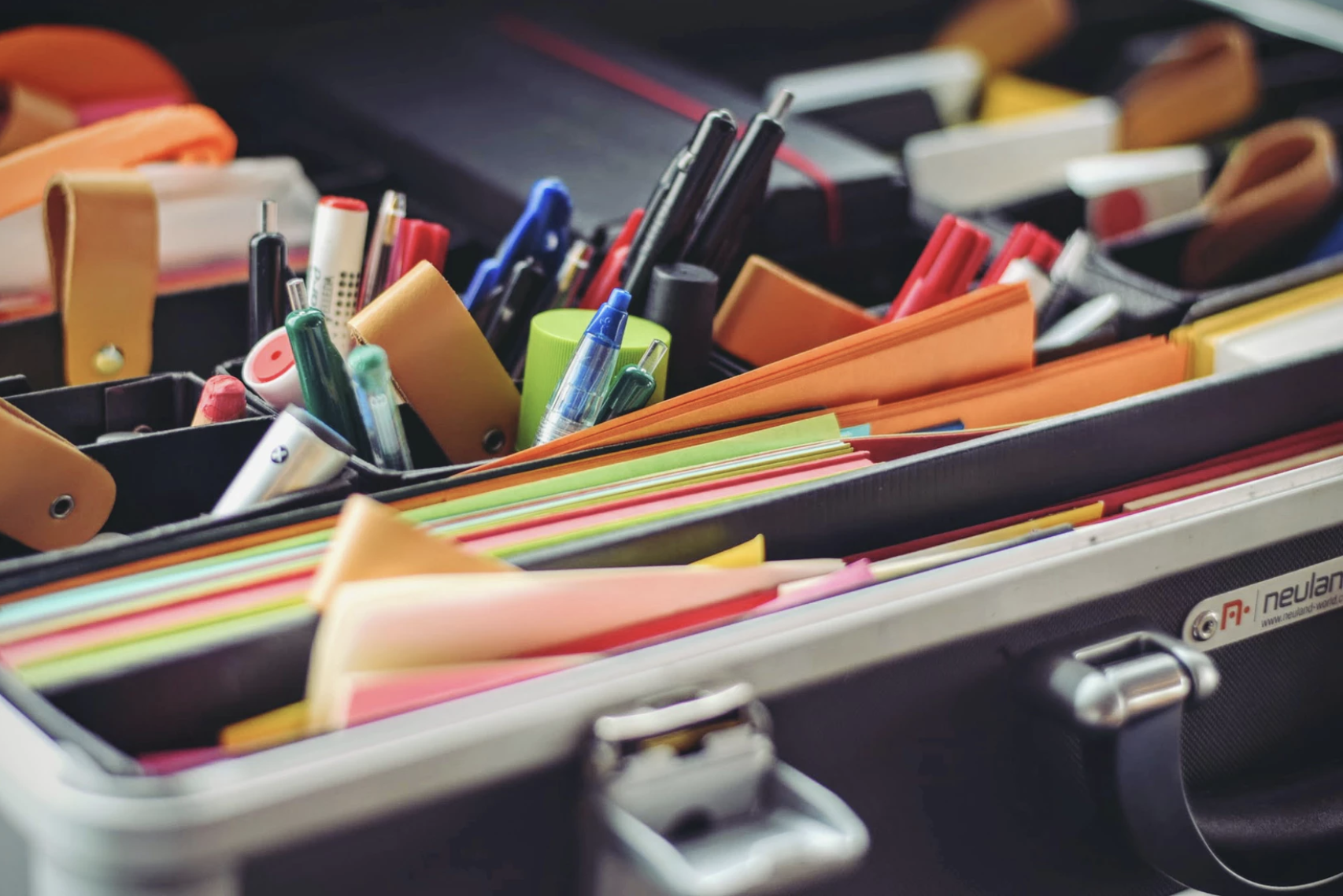 Any person, in any role, across all industries and career stages can benefit from better time management and the right software stack. Optimal productivity. That's just common sense.
However, when you're an operations manager, the success of the entire organization hinges on your ability to maximize your efficiency using the right tools, tips, and tricks.
From checklists to designated email checking times, here are some ways you can streamline operations across the board.
[content_upgrade cu_id="4518″]Free Download: How Operations Managers Can Use Software to Cut Back on Admin Tasks[content_upgrade_button]Click Here[/content_upgrade_button][/content_upgrade]
1. Develop a System for Emails
Checking your email regularly may seem like an effective way to keep your inbox from bursting at the seams.
Unfortunately, emails can quickly hijack your day, interrupting important tasks and forcing you to multitask.
Give yourself a schedule for checking emails—think once in the morning, sometime around lunch, and later in the day before you head home.
Consider setting a timer, limiting yourself to about 15 minutes each time you check, handling anything "urgent" straight away. While we're not entirely sure if the whole Inbox Zero approach is the best way to deal with incoming mail, we do think the process laid out in this chart below works pretty well: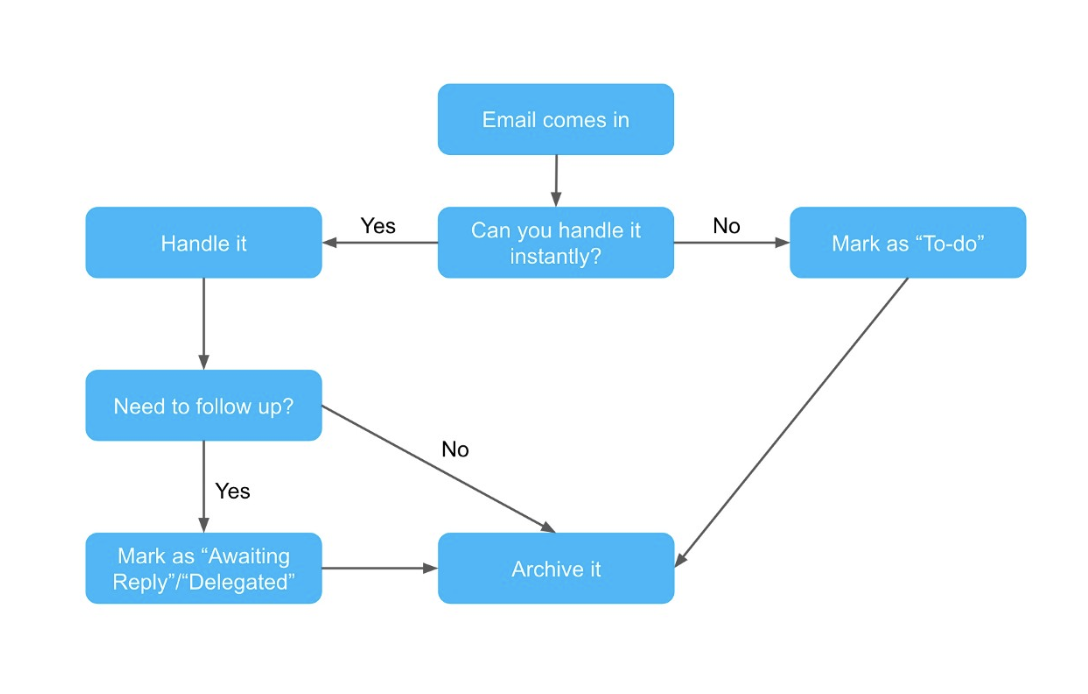 2. Schedule Meetings and Deep Work in Blocks
This Forbes article touches on this idea of blocking time out of your day to get things done, noting that it's a results-oriented way to stay productive. The experts here recommend blocking out four hours a day. However, operations managers may not be able to lock down that much alone time in one chunk.
Still, it's worth approaching your high-level projects with blocked off time slots, as though you've got a meeting with yourself. This will help you eliminate some of those little distractions that eat into your ability to finish projects quickly.
In addition to thinking about your own schedule, consider how meetings can harm your staff's ability to complete their regular duties.
Limit the number of meetings you add to the calendar and keep them short, sweet, and to-the-point. All meetings should have a clear goal and should close by assigning employees tasks and deadlines.
3. Time Tracking Employees
Time-tracking data is more critical to your operations than you might think. Of course, most companies already have a clock-in system for hourly workers, but it may be smart to also periodically ask all staff to track how long various tasks take to complete.
Benefits of accurate time-tracking data include the following:
Creates accurate estimates for clients: when you know how long a project takes, it's easier to provide a quote that won't end up going over budget.
Reveals whether people are spending too much time on one area that doesn't add much to the company's bottom line.
Paints a clear picture of who's working on what, and how long it takes. This allows you to adjust schedules to avoid production bottlenecks down the line.
While employees may not be too keen on tracking their time, remind them that this is a valuable tool for managing costs and identifying fluctuations in productivity.
4. Level Up Supply Chain Management
Operations pros know that supply chain management is a competitive strategy that requires balancing relationships with logistics providers, vendors, and internal stakeholders.
A big piece of the supply chain puzzle is sourcing and procurement activity, and smart managers know that success depends on having the right tools in place.
Here are two simple ways to increase efficiency in the supply chain:
Automate Purchasing
We talk about the benefits of automating the procure-to-pay process quite a bit. There's a good reason for this: it's one of the best ways to save money, reduce errors, and gain control over internal spending habits.
Another essential element of P2P controls is the approval chain, which, when automated, can boost efficiency by automatically routing requisitions to the appropriate approver. Additionally, it can set limits and custom rules so that if an order goes over a specific value, it will be forwarded to a more senior member of the company.
For more information about managing purchase orders, check out this previous post, which goes into more detail.
Create a Vendor Hub
Successful operations managers thoroughly vet their suppliers to assess pricing, freight, reliability, and product quality.
As mentioned in the past, one of the best ways to gain control over spending is to keep a shortlist of approved suppliers and negotiate terms that include things like early pay discounts, rebates, or bundling deals.
Once you've narrowed down your supplier list, you'll want to invite them to use an online vendor portal to accept orders, take payments, and communicate with your company. Here's an example of what our software looks like on the supplier side when you send an order: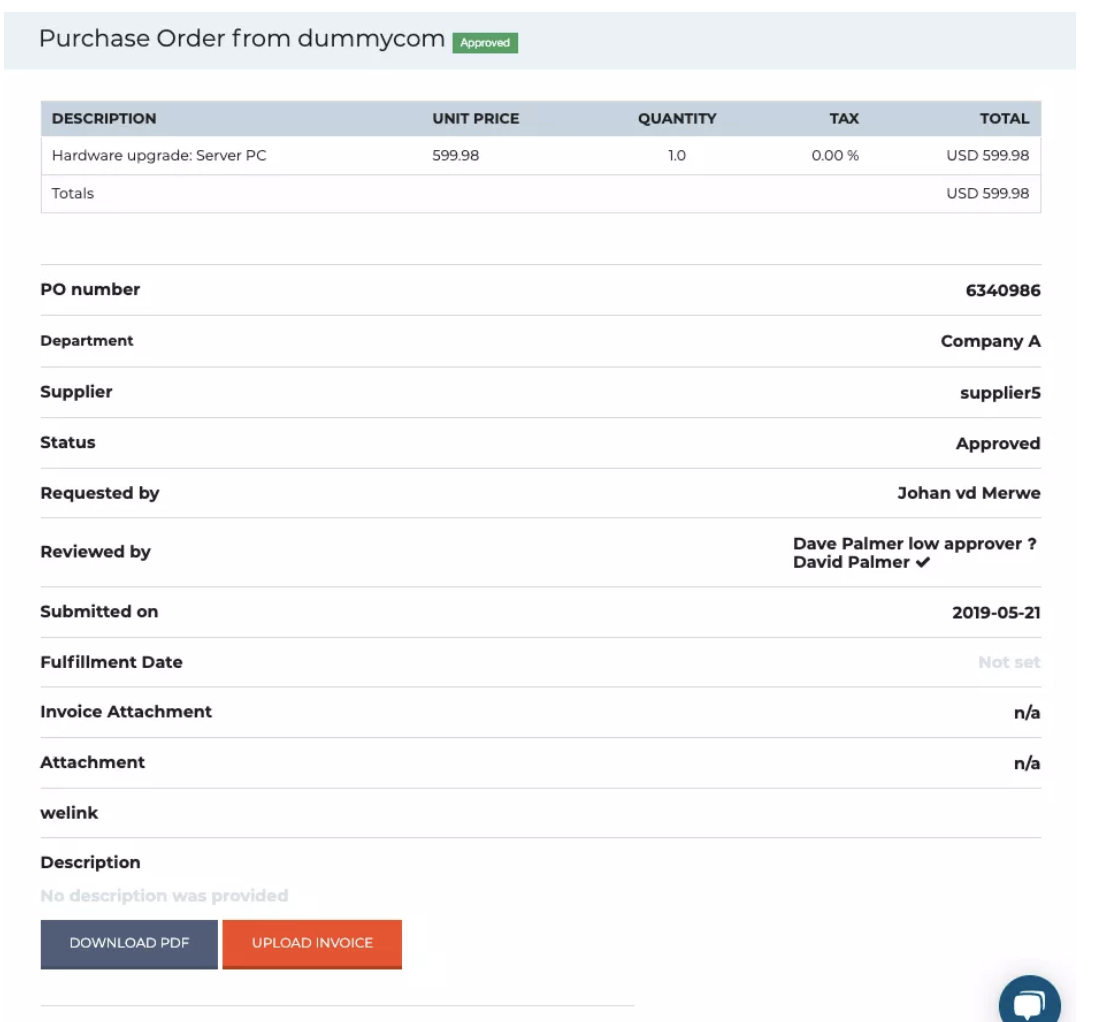 On the buyer side, you'll have a singular view of all vendor activity, allowing you to keep a close eye on outstanding orders, pending payments, and whether suppliers meet expectations laid out in the initial contract.
5. Accessible Reporting
When you can easily pull up reports that reflect internal spending habits, how long it takes to complete a project, and how much it costs, you can correct your course before problems turn into something bigger.
Our software, for example, allows you to pull up the full history of any PO, allowing you to add notes that ask for clarification, or provide an update to other users.
This means anyone with access permissions can scroll through accurate records at any moment. Benefits include better estimation, forecasting, and a clear understanding of where things stand with your vendors.
Go Mobile
Look, whether you're checking up on an order status or need to approve a request from an employee, mobile accessibility is enormously helpful.
This is especially important for employees who don't spend all day in front of a computer, reducing the need to track someone down on foot if something comes up. It's also essential for remote staff, who need to be connected despite their distance from the company infrastructure.
Without mobile accessibility, operations managers can miss out on key information while communicating with employees away from their desk.
6. Don't Forget About Integrations
An important step in embracing technology and automation involves putting together a technology stack that's interconnected.
You'll want your purchasing software to connect with QuickBooks and your inventory management system, ERP, or whatever else you use.
As a point of reference, ProcurementExpress.com syncs with Zapier, so no matter what your current mix of tools looks like, you'll be able to achieve full connectivity and eliminate those data silos that can hurt your business long term.
Wrapping Up
Operations managers have a lot of irons in the fire and rely on their organizational skills and planning savvy to ensure production runs smoothly, orders arrive on time, and products meet customer expectations.
ProcurementExpress.com is an essential tool for operations managers across all industries, from non-profits to construction companies. With mobile accessibility, automated approval flows, and flexible reporting features, our software is sure to help operations managers get more done—and get it done fast. Sign up for a free trial to see it in action.
[content_upgrade cu_id="4518″] How Operations Managers Can Use Software to Cut Back on Admin Tasks–Subscribe here for your free copy[content_upgrade_button]Click Here[/content_upgrade_button][/content_upgrade]