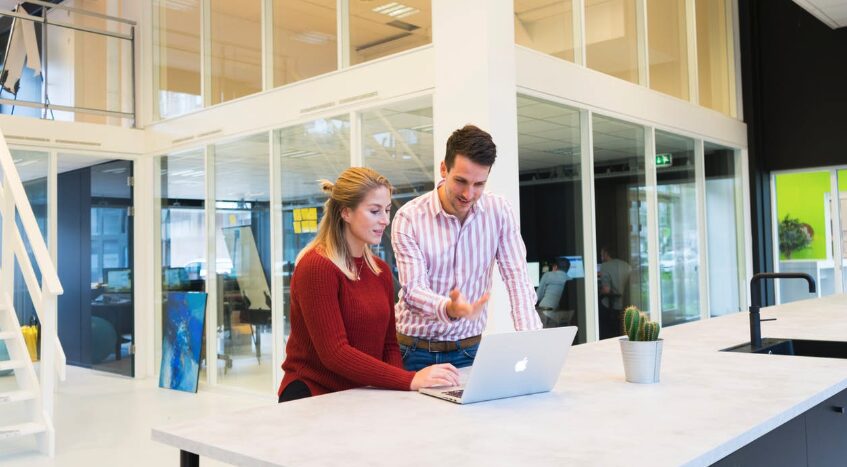 Zapier connects ProcurementExpress.com with thousands of apps, from email marketing platforms to Slack, your CRM, and your project management apps, making it easy to build a custom procurement stack no matter the business you're in. These Zapier Zaps are worth taking another look at.
There are countless benefits linked to a connected app strategy, from stronger customer relationships to fewer hours spent on manual tasks like data entry or digging for files. Linked-up apps support collaboration and ensure that everyone, regardless of department, is working from an accurate dataset.
We've touched on the Zapier-PEX connection in the past, but for those who need a refresher, we offer a quick walkthrough for connecting your accounts here. 
For those who haven't yet set up their first Zap, Zapier provides a step-by-step guide that you can access here.
[content_upgrade cu_id="4828″]Free Download: How PEX Integrations Can Improve Your P2P Strategy[content_upgrade_button]Click Here[/content_upgrade_button][/content_upgrade]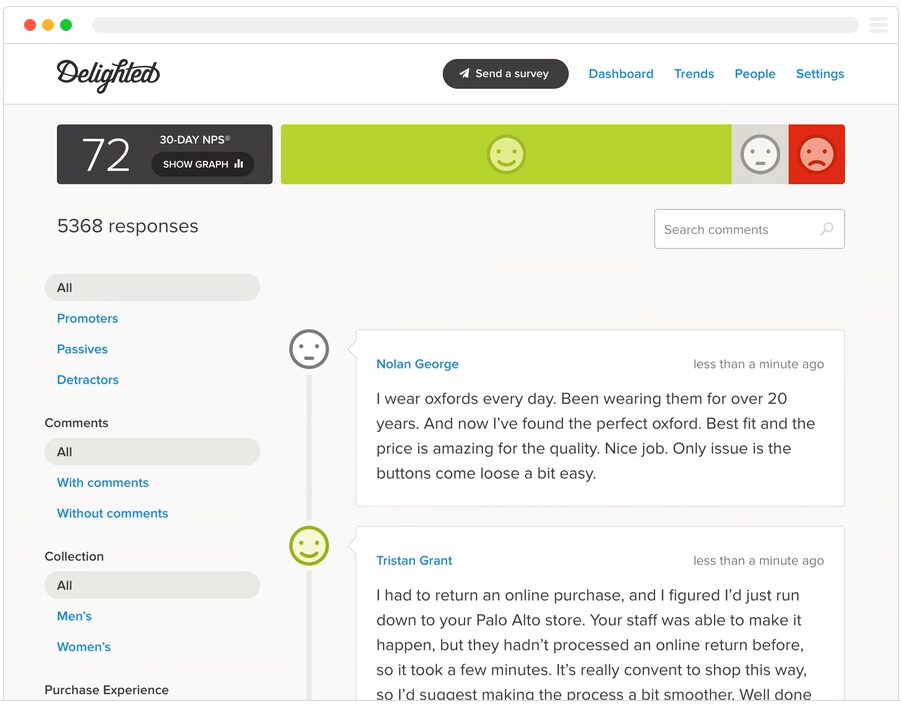 Delighted is a customer survey application that allows users to survey customers via SMS, email, or a link. When customers respond, their answers automatically populate the user's dashboard, making it easy to collect and analyze customer insights. 
Additionally, the app adds in safeguards against "over-surveying" so that you don't annoy your contacts.
PEX users can use this integration a few different ways. The Delighted-PEX instant integrations allow you to automatically send out a survey when you've received an order, paid an invoice, or approved an order. 
For example, you can send suppliers a Delighted survey after recording a delivery in your ProcurementExpress.com account. 
While this might not be the most obvious way to use customer feedback surveys, users can use this zap to follow up with suppliers after the payment has been processed. 
This makes it a great way to maintain mutually beneficial supplier relationships. For example, you can learn whether there were issues receiving payments on time or whether your brand is in compliance with the contract terms. Or, you might collect feedback about the overall vendor experience. 
Another idea, for those working on long-term projects, is to send surveys at key milestones or upon completion. PEX users can connect that feedback to client records, and compare against project notes, budgets, and orders placed. The benefit is that organizations have another reference point, if say, a project went way over budget.
Delighted offers one out-of-the-box action—sending a Delighted survey to someone. But, within that action, you can add delays, allowing you to schedule an automation in advance. 
You can also include information like CustomerID or Categories, allowing you to filter feedback from your Delighted dashboard, or from inside your PEX account—allowing you to associate purchasing records, budgets, and supplier accounts with the feedback sourced from the survey.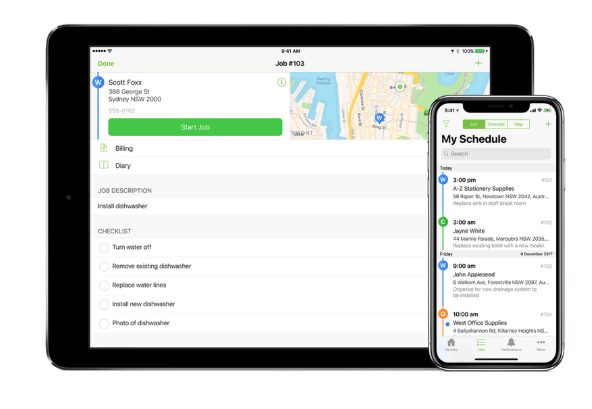 ServiceM8 is a scheduling and booking app designed for field service companies like home services and contractors, or any company that sends out technicians for repairs and maintenance. 
The app makes it easier to manage service calls from anywhere, send quotes and invoices, capture signatures, accept payments, and add photos, notes, and videos that provide contextual details for every job. 
Service organizations can manage staff based on availability, location, or skillset, approve jobs, and assign incoming requests to available operators.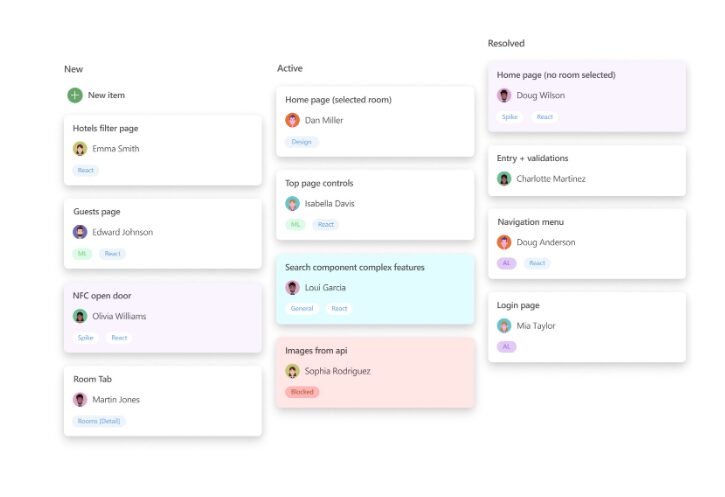 AzureDevOps is a developer tool that offers Agile planning tools, CI/CD pipelines that allow users to build, test, and deploy solutions in any programming language to any cloud, as well as built-in testing tools, and more. 
Essentially, Azure allows DevOps teams to automate a number of time-consuming tasks such as infrastructure provisioning, and makes it easier to scale software deployments.
While at a glance, Azure and PEX aren't exactly a logical pairing, the integration allows users to link ordering activities with specific projects. You can automatically trigger a new build, create a work item, or add a link to an item based on PO status changes.

Connecting Azure with your PEX account allows users to connect budgets and POs to specific activities.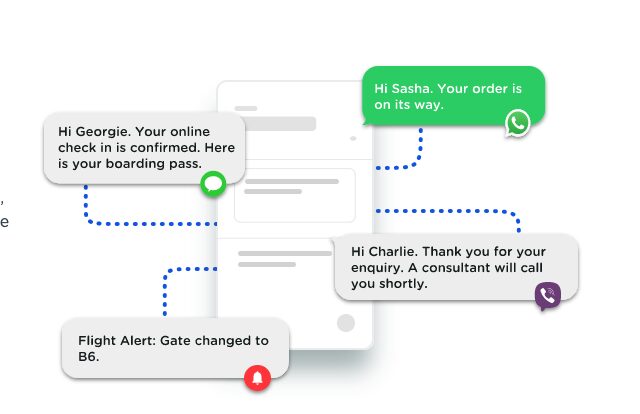 CM.com is a mobile messaging, voice, authentication and payment platform that allows users to connect various communication channels, like WhatsApp, Facebook Messenger, and Apple Business Chat, and others. 
The idea is all channels are pulled into one interface, so that businesses can communicate with customers, suppliers, and other contacts without switching between tools.
Using CM.com with ProcurementExpress.com allows users to keep other stakeholders–be it a colleague or a customer—updated in regards to an order status. Zaps can be triggered when a PO is created, approved, delivered, or paid. Based on the PEX trigger selected, users can automatically send an SMS or voice message through CM.com. 
You might use this option to let a colleague know that the materials they requested have arrived, and they can get started on a project. 
You might also use it to let accounting know that you've received and reviewed an incoming PO, and it's ready for payment.
Given that CM.com also provides a support desk functionality, PEX users might also use the integration to provide updates on orders that relate to a specific customer.
Another CM.com action automatically looks up or validates phone numbers. You might use this option to make sure that you've correctly entered the carrier number to avoid communication issues when the delivery arrives.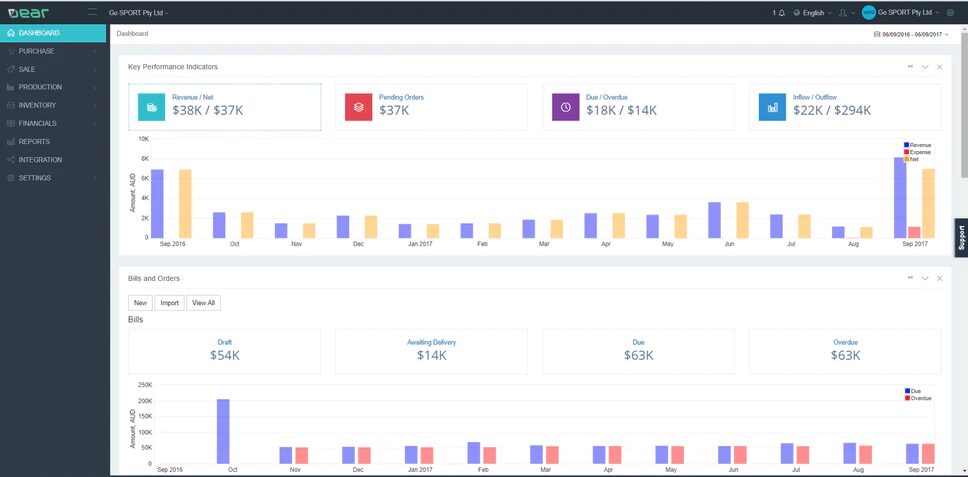 DEAR Inventory is a cloud-based inventory management software that offers industry-specific modules for e-commerce, sales, manufacturing, inventory management, and more.
The platform allows businesses to track and manage inventory, offering several functionalities like serial numbers, log tracking, aging reports, and expiration dates for products stored in a warehouse. It also can be set to remind purchasers to reorder raw materials when stocks are running low and allows users to review pending POs with purchase cost analysis details.
DEAR Inventory provides a ton of detailed information about product availability, revenue, and assembly costs. 
Syncing with ProcurementExpress.com allows users to create, approve, and submit POs using the user-friendly PEX app, while maintaining accurate inventory counts in DEAR.
Connecting the two apps in Zapier supports at least 151 integrations, including: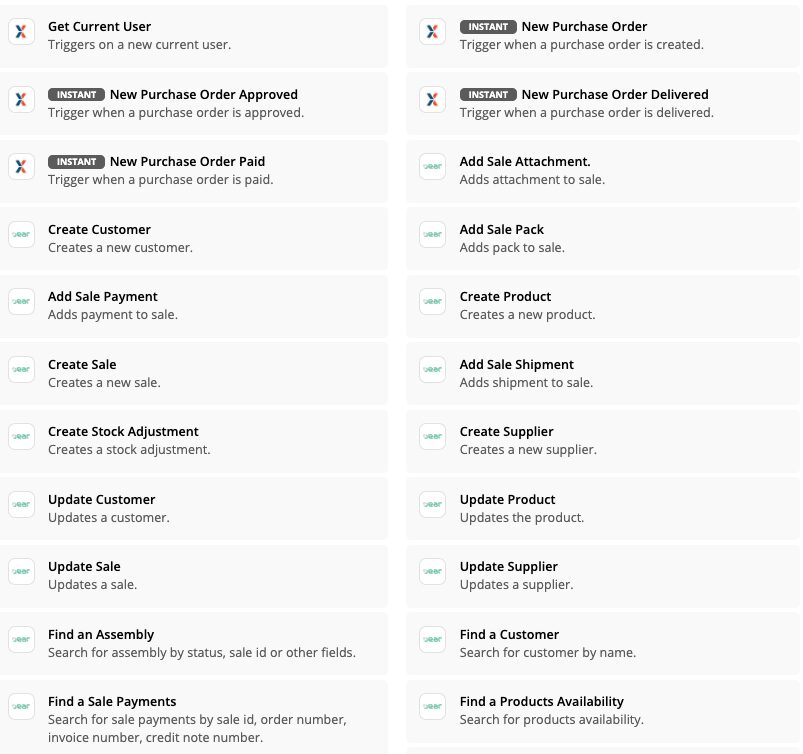 Potential Zaps might include:
When a new PO is created in PEX, a new customer is automatically created in DEAR Inventory.
When a new PO is marked "delivered" in PEX, stock levels are automatically adjusted in DEAR Inventory.
When a user creates a new purchase order in PEX, DEAR Inventory will automatically check availability.
Ultimately, connecting these two accounts is most beneficial to organizations with complex inventory systems. PEX allows users to simplify the ordering process, without compromising any of the data inside DEAR. 
Stock levels, cash flow, order statuses all remain consistent across all connected platforms (we say "all" because you'll probably want to connect your accounting platform as well). 
Wrapping Up
Zapier allows organizations to connect procurement activities to what's happening in other departments. 
As outlined above, POs and budgets can be synced to a web development project, customer service ticket, a construction project—or whatever your business does to make money and stay organized. 
Click here to learn more about ProcurementExpress.com integrations.
[content_upgrade cu_id="4828″]Content Upgrade: How PEX Integrations Can Improve Your P2P Strategy[content_upgrade_button]Click Here[/content_upgrade_button][/content_upgrade]