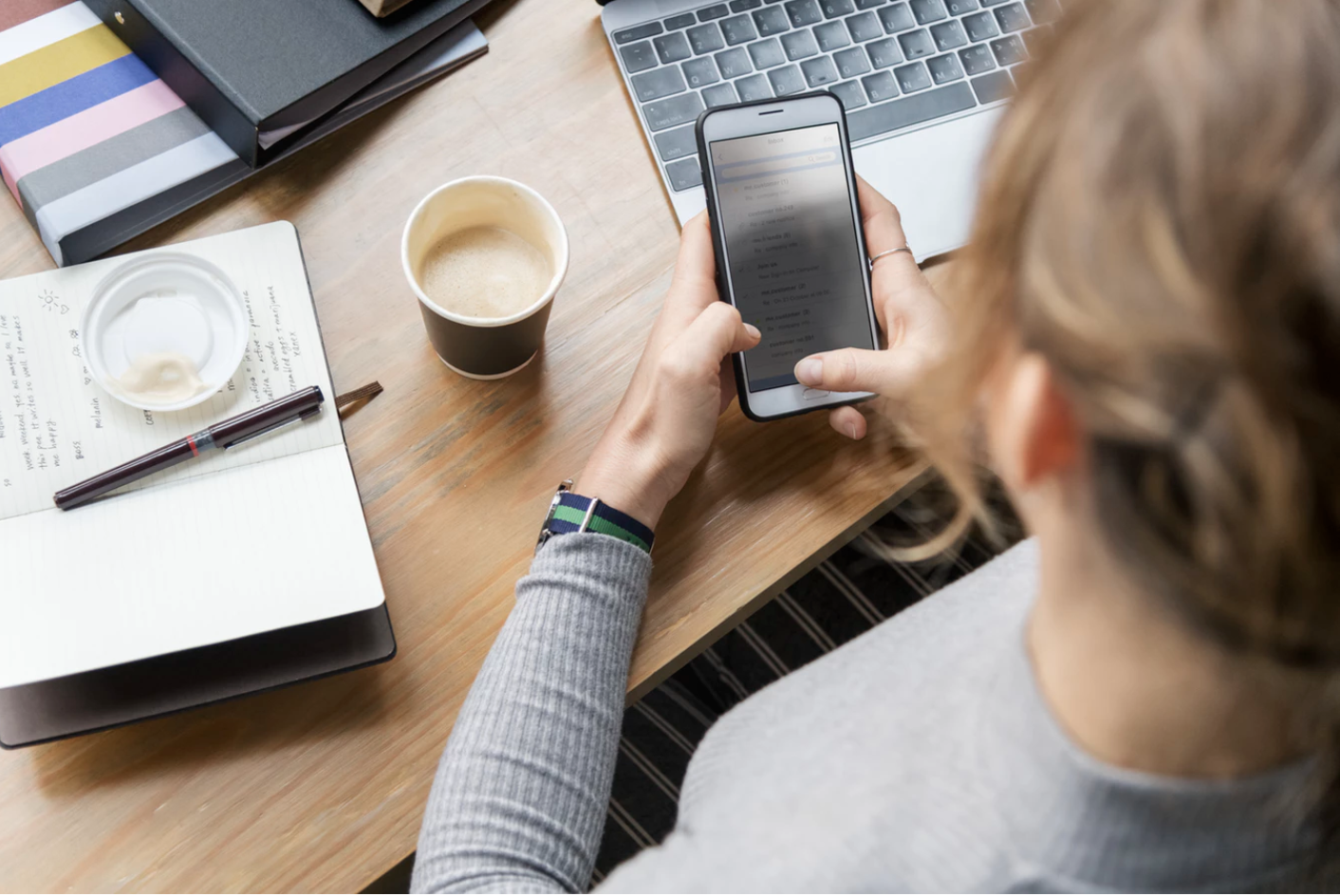 Word of mouth is super important, especially in the software space. Chances are, you know someone who can benefit from our procurement software—be it a vendor partner, a friend in a similar industry, or a client. This is our Referral program.
As such, we wanted to shine some light on our referral program. The idea is that we'll give you a link to pass on to your contacts, and we'll pay you for the business. While our referral process is, in fact, as easy as it sounds, here are a few selling points you can share with the uninitiated.
[content_upgrade cu_id="3833″]Time to digitize? Click here get your copy of 5 Signs it's Time to Upgrade Your Procurement Strategy.[content_upgrade_button]Click Here[/content_upgrade_button][/content_upgrade]
The Elevator Pitch
We're not asking you to be annoying, but you may need to make a case for ProcurementExpress.com when recommending us to someone unfamiliar with our software.
The quick pitch is as follows: ProcurmentExpress.com brings transparency and control to your purchasing process. Our software gives users real-time access to their budget and the ability to approve purchase orders right away, whether in the office or on the go.
All orders are stored in one central, cloud-based location, eliminating the need for outdated paper POs and orders "lost in the system." With ProcurementExpress.com, approvers receive a notification each time a team member places an order.
Your accounting team receives a complete, accurate record of all purchases. And, you can download that data in a report or view straight from the system.
How it works:

In short, the platform lets you set up budgets and collaborate with your team. Everything is digitized and stored in the cloud, so nothing slips through the cracks.
That increased visibility allows you to keep better track of vendor payments, orders, and how well you're tracking with your budgets. These insights allow for better business decisions no matter your industry.
Why It's Worth Spreading the Procurement Love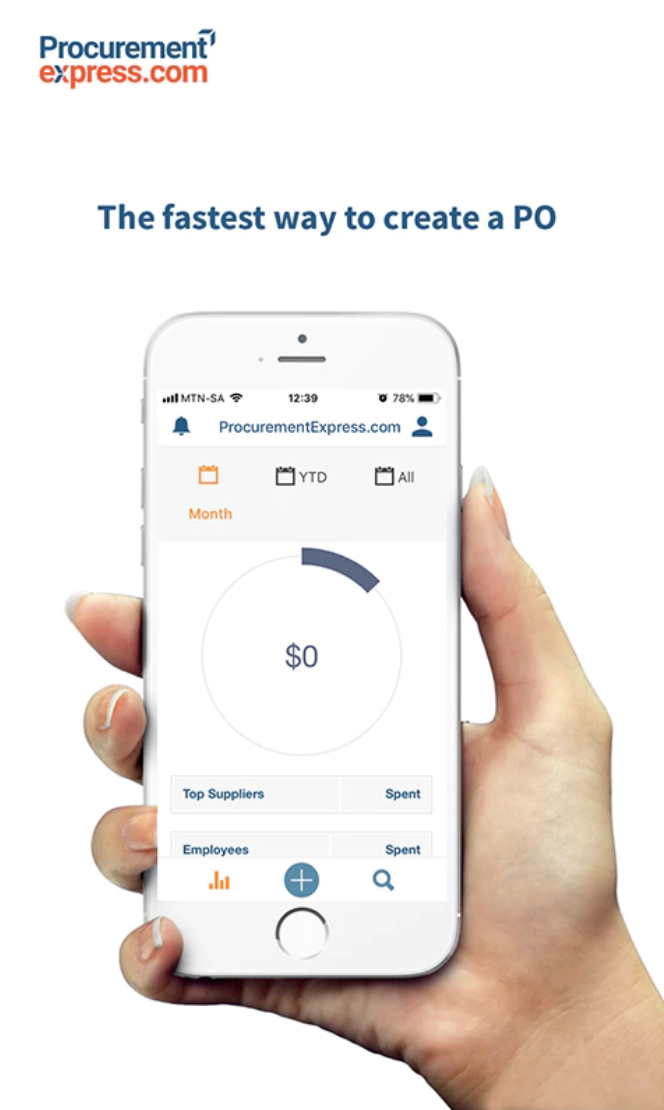 If you're using our platform already, chances are you have a long list of reasons to love us. But feel free to copy and paste this list of key benefits and send it to a friend, colleague, or those business card contacts from your last trade show.
Immediate Return on Investment—ROI in the form of time and actual money. ProcurementExpress.com customers save an average of 10% of their spend just by adding the platform into their strategy. Budget controls and strict approval trees make it easy to stay within your means.
Manage Orders in a Couple of Clicks–Create a purchase order from your iPhone or your laptop. Approve orders from your inbox as they come in.
No More Lost Orders–Never lose a PO again. With informal ordering processes or paper forms, things inevitably slip through the cracks. Digitizing the ordering process means you'll get fewer emails requesting a status update from colleagues. You'll have a safeguard against duplicates, and you'll know exactly when orders were placed and when they're supposed to arrive.
Cut Back on Paperwork–Why are so many businesses using manual methods and paper POs? We're not sure either. Probably because they don't know any better.
Recordkeeping Made Easy–ProcurementExpress.com gives users the ability to keep a reliable record of purchases in the cloud. Search through your database for old orders and view the status of what's coming up.
Control Access–Limit access by role, set rules for approvals, restrict or expand budgets, the list goes on. The main benefit is that you'll no longer have POs coming from all directions and departments. Instead, someone submits a request, the approver gets a notification, and the order is placed or sent back for revisions. Easy as that.
Keep Track of Supplier Relationships–In addition to making life easier inside the organization, ProcurementExpress.com can help you strengthen relationships with your vendors. The increased visibility helps you stay on top of upcoming payments and allows you to take advantage of early pay discounts. Beyond that, you can also store terms and conditions in your system, pulling them up for review, if needed.
Manage Contacts–Finally, ProcurementExpress.com allows you to manage contacts inside the system. Use this feature to ensure that you keep a highly curated list of preferred vendors—using the same vendors can help you save money and maintain a certain level of quality across the board.
Who Benefits from the Software?
The beauty of ProcurementExpress.com is that the software seamlessly fits into just about any business—from construction to schools, property development to event planning, and nonprofits.
Our product works best for actively growing companies currently using paper purchase order systems or Excel sheets, as well as those who need greater visibility across departments or locations.
Other Features Worth Mentioning
Customized Service
New customers receive a custom onboarding process and bespoke development services. What that means is, we'll work with you to ensure the tool meets your needs—we get that all companies are different and that this can't be a one-size-fits-all solution.
Book a Demo
Don't forget to mention that prospective customers can book a demo to get a sense of how ProcurementExpress.com works. Tell your friends to head over to the site, and they can choose a date and time from the calendar that works for them.
One of our team members will provide a walkthrough of all the features and benefits associated with the platform and can answer any questions.
We'll Take Care of Imports
Send us a sheet with your contacts, budgets, staff, and anything else you'd like to include in your system. Rather than leave you to comb through your CSVs, we'll import everything and ensure a complete set-up before you start implementing the solution.
What Does the Referral Program Entail?
Okay, we've reiterated some of the features and benefits that make our software special. But here's where things start to get more interesting for you.
The ProcurementExpress.com referral program is really, really easy–just like the software.
First, you'll click on the link to register and receive a unique link to share with your friends. You can send your link via email, social media, text message, or whatever works for you. Then, when they subscribe, you'll get $250. We don't set any limits on referrals, either. So, if you've got tons of friends in the purchasing game, there's some serious earning potential.
Pretty easy, right?
How to Make Sure You Get Paid
No matter how you decide to share, make sure your friend clicks on the specific link so that you receive the credit. And, if they become customers, well, that's money in the bank.
To use the link, you'll first need to copy the link by hitting command-C or control-C on your keyboard and pasting into your message of choice.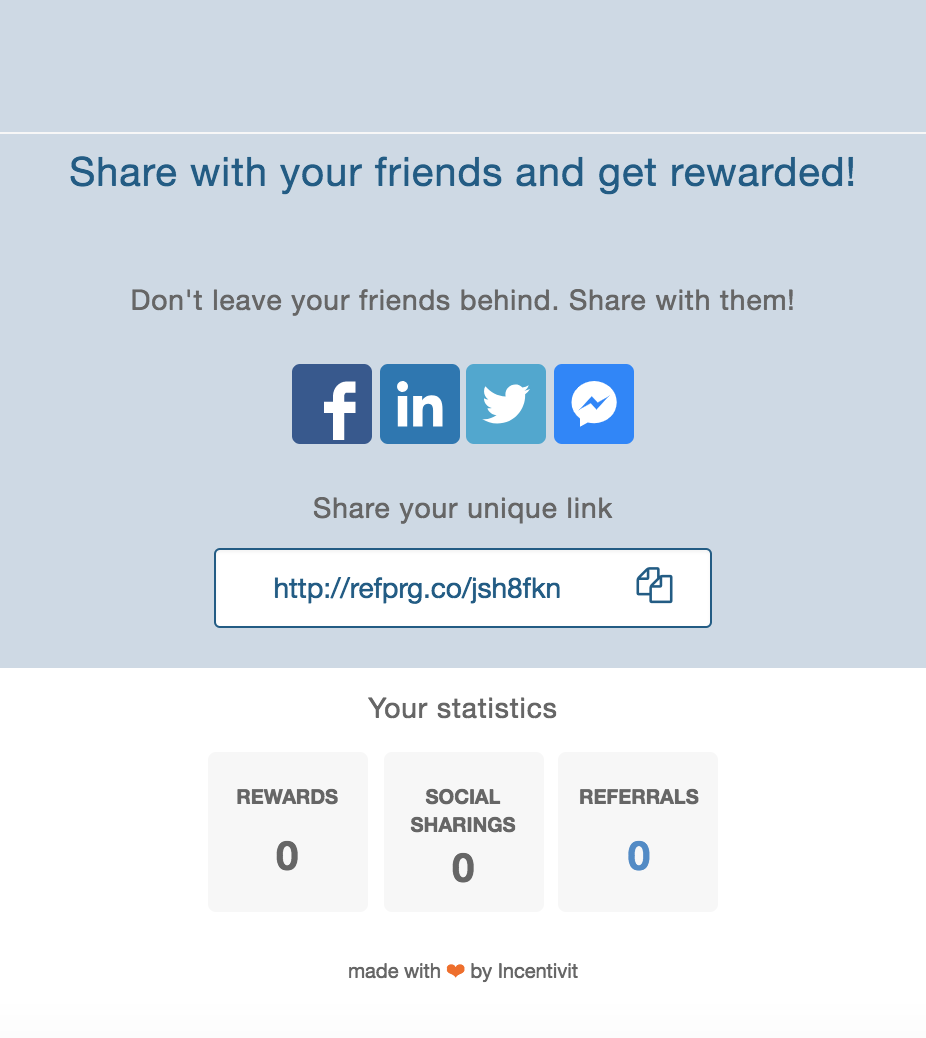 Oh, and don't forget to include the instructions. Be sure to tell your friends to click that specific link, rather than heading straight to our site and signing up that way.
That specific link is what lets us know that you're the referring source–and ensures that money lands back in your pocket after the signup. We'll do an EFT transfer and get you paid within seven days of customer conversion.
Sample Messaging
Don't know what to say? No problem. We get that you don't want to be too salesy, especially if you're promoting this item to a colleague or someone you don't know especially well.
As we mentioned above, ProcurementExpress.com keeps track of all ordering activity and adds in features that streamline the process from requesting an order to approvals, rejections, and budgeting.
So, there's definitely an easy "in" if you know someone who still uses paper POs or doesn't have a definitive ordering system.
Try saying, "I think you could really benefit from this tool." From there, go over the pros and cons associated with its use.
Share it with your friends from Facebook or your industry-specific LinkedIn Group. In any case, the point is to be helpful.
Just Sign Up — It's Free Money for Being Helpful
In the end, our goal is to give customers the chance to spread the word about ProcurementExpress.com and receive some cash for their efforts.
If you know someone who needs to add a little more control to their ordering process, chances are they'll appreciate the recommendation. Click here to learn more about the program and perhaps you'll find yourself with some extra spending money.
[content_upgrade cu_id="3833″]Make the case even more compelling — here are some signs it's time to take procurement into the digital age.[content_upgrade_button]Click Here[/content_upgrade_button][/content_upgrade]