What's new:
Just another set of UI improvements, performance improvements and bug fixes. But the exciting part, as always, is that we have released a few nice features you might find interesting.
Mobile app on iOS and Android: v2.0.0 Release
We completely revamped the mobile app's user interface. Now you will be presented with a more modern, sleek card-based design that keeps all the relevant information together.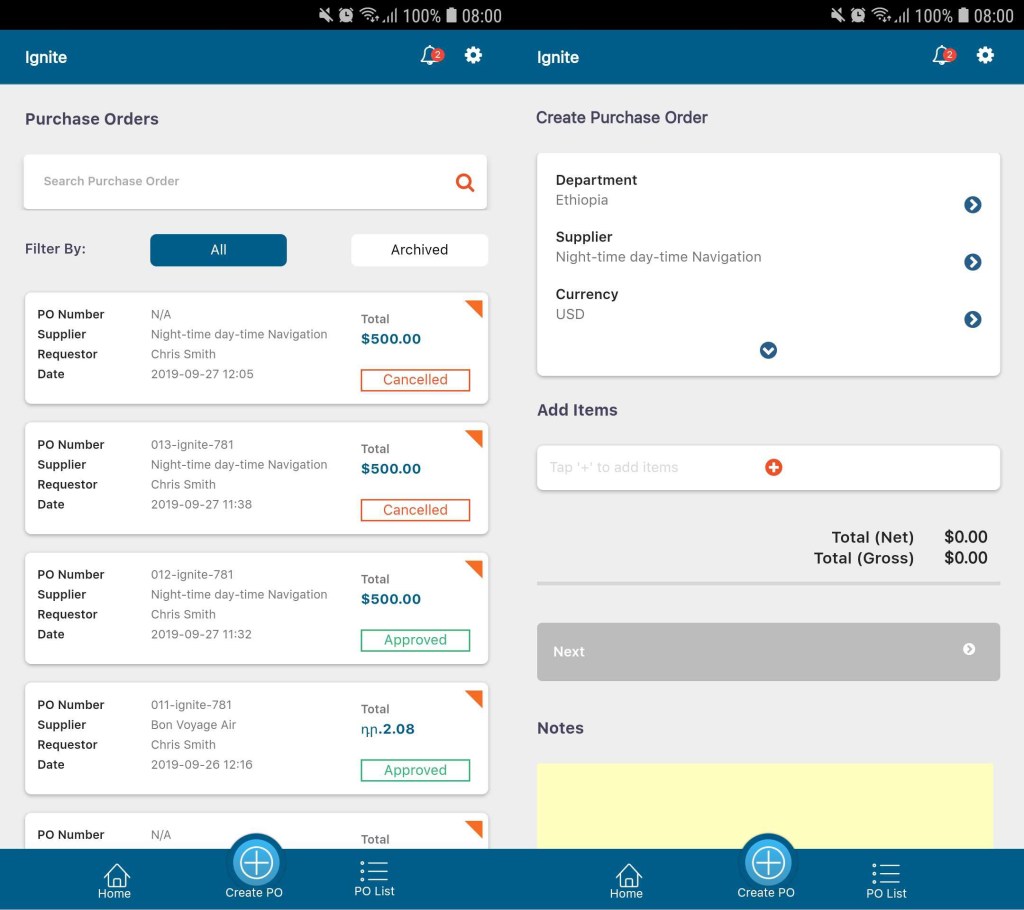 Invoice Matching
Have invoices you want to be matched to a purchase order? We can help knock off a few minutes by helping you attach your invoices to your purchase orders. All you have to do is forward an invoice with the PO number to [email protected] and we'll upload the invoice to your purchase order!
Cancelled PO Email Notifications
From a Finance perspective, staying up to date is important. Now you can get notified whenever a purchase order has been cancelled. If you have the "Finance" or "Approver" user role, you can enable the notifications for cancelled purchase orders in your user settings:
Settings Cog > User Settings > Notifications > "Notify on purchase order cancelled"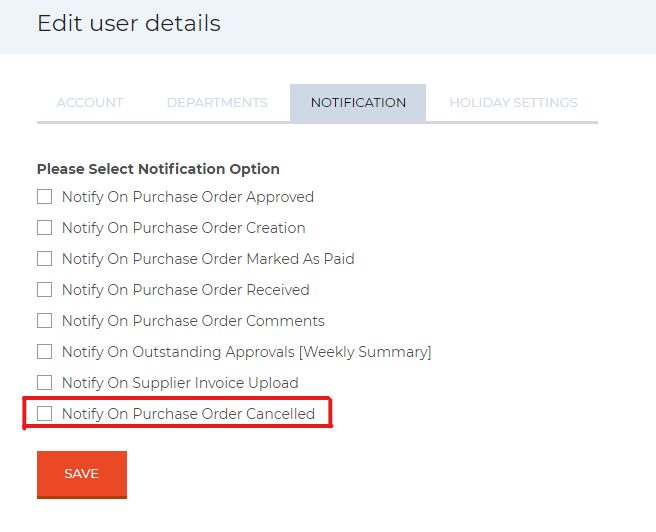 The ability to disable supplier ratings in your company.
The Supplier Rating feature can now be disabled by a company admin from within the Company Settings.
Settings Cog > Company Settings > Suppliers > "Supplier Rating"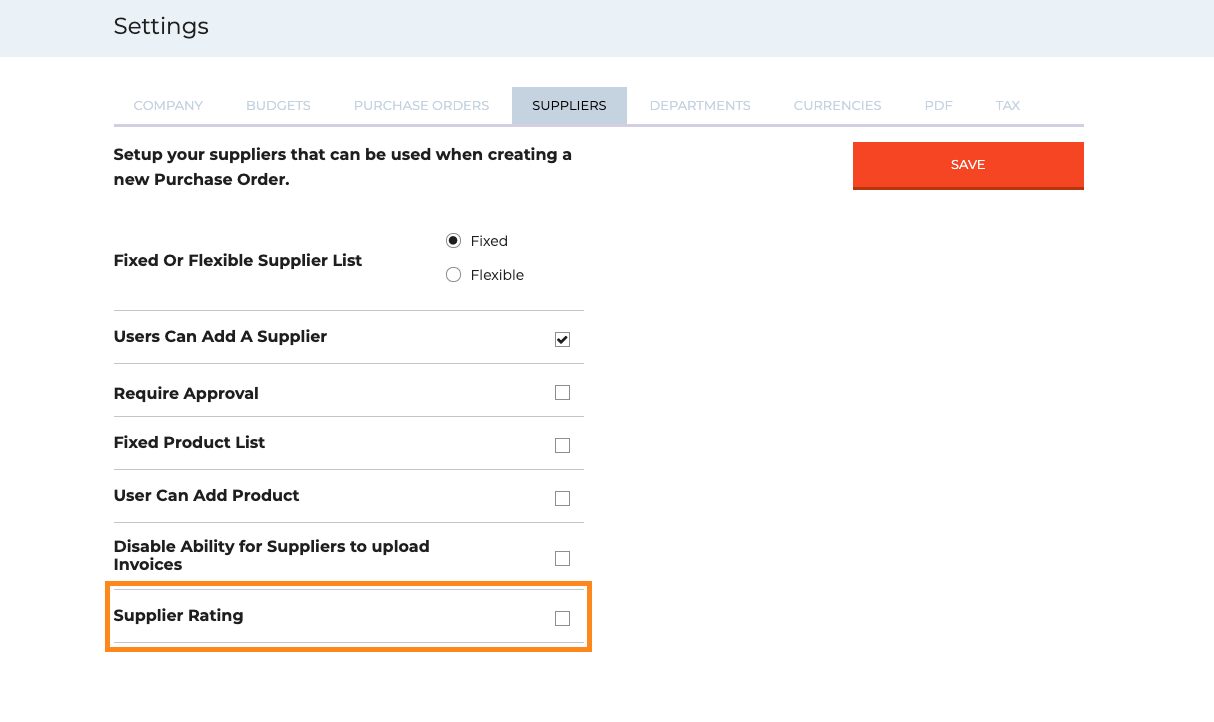 Ability for approvers to edit pending Purchase Orders
Approvers can now edit a purchase order as long as it is still in a pending status. You no longer need to have a back and forth between approvers and finance members. Approvers can now do it on the spot! Perfect for someone that accidentally selected the wrong budget.
Exciting new features implemented from the feedback portal:
Employee export
We finally added the option that allows you to export your employees into a CSV file. That will come in handy for all the "Company Admins" out there.
This can be found below the table in the employee's tab.

The ability to enable/disable the supplier portal.
Under the company settings -> Suppliers settings tab, you'll now find an option that controls whether the supplier portal is enabled or not.
When the option is enabled, the suppliers will not be able to upload invoices. Instead, they will receive an email with the purchase order attached as a PDF.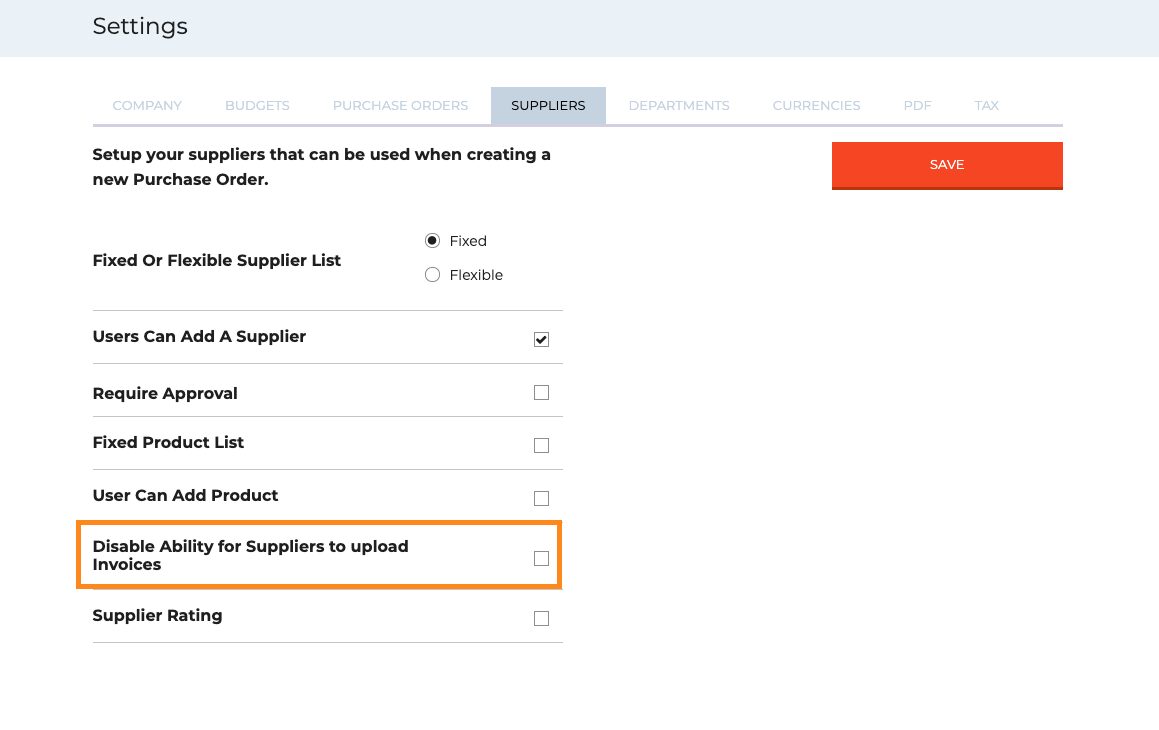 Update to the Receiving items dialog:
We are pleased to announce that this highly requested change has been implemented. You can now see the SKU field on the receiving items dialog!
Where can I add my suggestion?
If you have a suggestion for a feature you would like to raise you can post it on feedback.www.procurementexpress.com. Maybe next time one of your suggestions end up on the list above.