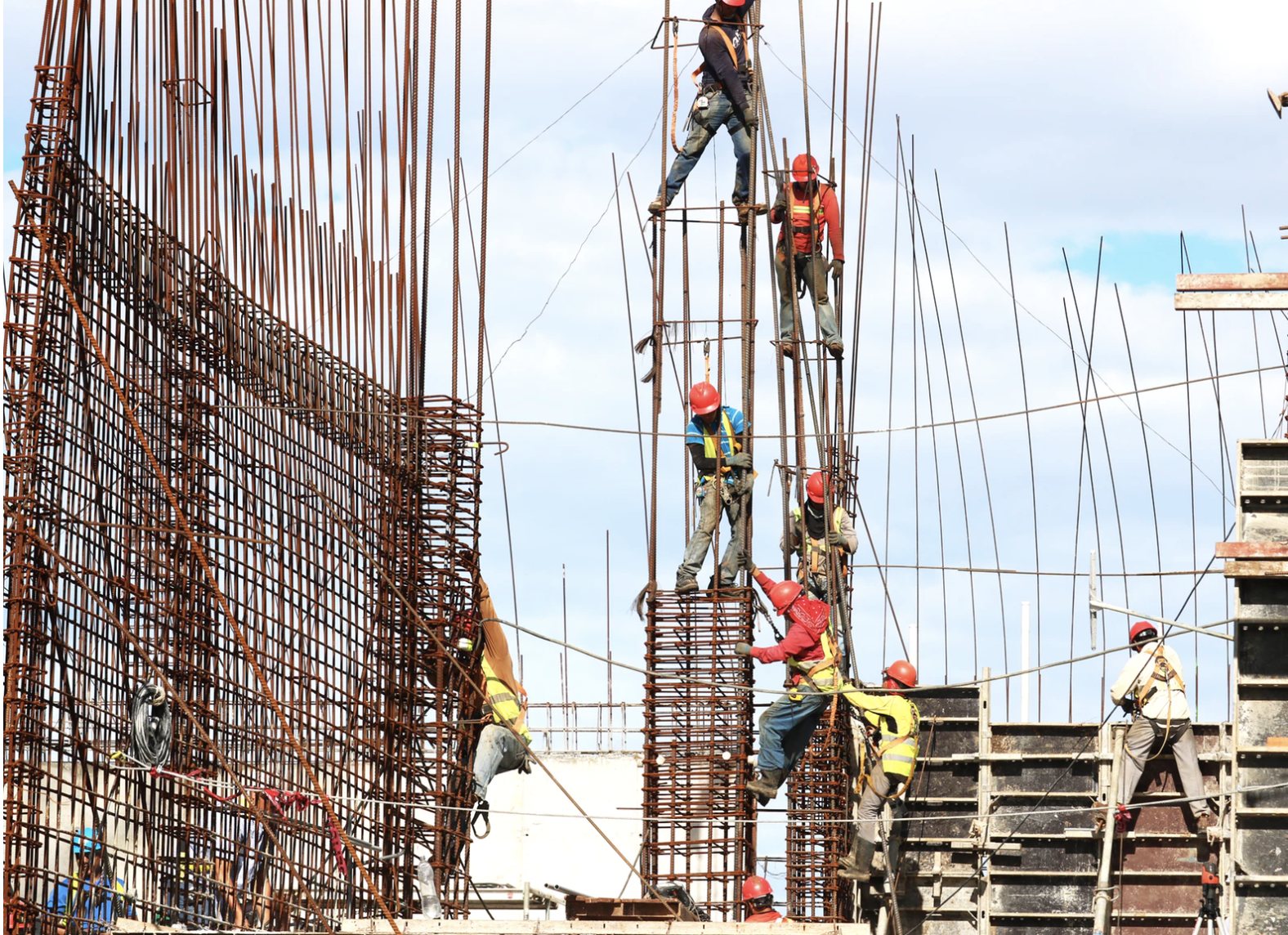 Procurement workflows don't belong on paper anymore. Today, procurement is about strategic relationships and identifying opportunities to get more out of the supply chain.
It's not just buying products and receiving shipments. It's identifying suppliers that can help you edge out the competition. It's assessing market conditions and preparing for the worst. It's saving money while giving your clients a high-value product.
You can't do all that with old-school manual procurement processes.
Juggling spreadsheets and files add up to lost time, money, and a high margin for human error. Meaning, there's no time left for optimizing your strategy and driving powerful results.
[content_upgrade cu_id="4296″]Click here for a list of points that make the case for procurement automation[content_upgrade_button]Click Here[/content_upgrade_button][/content_upgrade]
Simply put, procurement automation is a process that frees employees from repetitive tasks like data entry and manual ordering so they can spend more time making business-critical decisions. For construction, manual procurement just makes things complicated. How can you track activity across multiple projects and job sites without a reliable system in place?
Below are simple ways that construction teams can bring their procurement process into the 21st century.
Yes, entering vendor info is generally a one-step affair. But pre-loading all of the associated product detail goes a long way in setting the tone for an effective strategy.
Without transparency, organizations may end up with strained vendor relations. Automation allows teams to streamline the vendor selection process and evaluate their options systematically.
Automating your vendor relationship management gives teams the tools to identify problems and resolve them quickly.
Set custom PO fields
It sounds simple, but adding custom fields to your PO templates allows you to pre-load supplier info so you can remain in compliance with your supplier contracts—without comparing each order against contract terms.
Implement auto-fill for products, add drop-down menus, and save delivery details. This added convenience speeds up the ordering process by eliminating manual data entry. What's more, custom fields mean that pricing and product numbers are already in the system, reducing the risk of ordering the wrong item.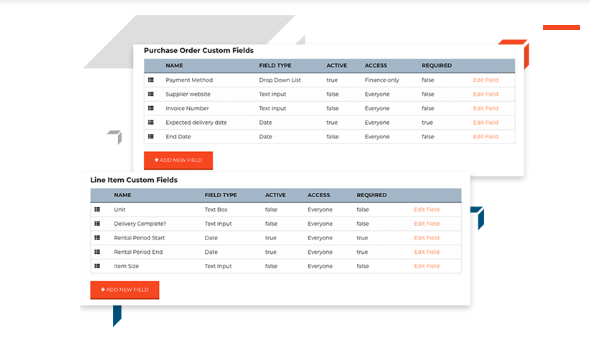 Manage Contracts
Accurate supplier information from pricing to terms allows teams to increase their buying power and develop strategic relationships with preferred vendors.
Because you've automated the full procurement process, you'll be able to pull up your order history and use that information—from on-time payments to volume to negotiate better terms.
Build More Controls into Ordering
Even when businesses have formal purchase order processes in place, there's often some fragmentation at play.
Perhaps the requisition process is inconsistent, or workers don't track goods received against the initial PO.
Manual approval processes are not only time-consuming, but they also lead to delayed deliveries, missed payments, and poor record-keeping.
An automated approval process allows an organization to standardize who gets to place an order, as well as who has the authority to approve the transaction.
A few key benefits:
More Oversight
Automated approvals improve compliance and transparency within an organization. Companies no longer need to pull historical files from disparate sources to make sure everyone follows procedure when everything lives in the system, there's an accessible record—ready for review.
Set Spending Limits
Sticking to a budget can be challenging when there are no controls in place. An automated procurement process allows teams to set predetermined approval levels, so in the case of an overage, a more senior staff member would get an alert.
Automatic Routing
Procurement depends on efficiency, so you'll want to invest in a software solution that automatically sends alerts about the status of an order. Automatic alerts can be used to let requesters know when an order is approved or rejected.
Emailing POs back and forth isn't the best way to manage approvals. Purchase requests can get buried under other messages, requiring the requester to follow up multiple times or causing orders to get lost. Bringing the ordering process into a centralized system means that there's a record for every order, every approval, rejection, or request for edits.
Sync Up with AP
Successful procurement teams know that tearing down the silos of old is the key to setting up a strategy that works. You already know how long it can take for accounts payable to pay a vendor, especially if accounting and procurement use completely different systems.
We're used to thinking that procurement secures the contract and submits the order, while accounts payable deals with paying an invoice — two separate functions with little to do with one another.
[bctt tweet="When procurement and accounting are unified, they can work together to manage spend, avoid bottlenecks, and reduce instances of errors." username=""]
So how can teams create more visibility between the two departments?
The short answer is, it depends on the software your company uses. ProcurementExpress.com integrates directly with Xero and QuickBooks, which allows teams to automatically sync POs to the company's overall financials.
The benefit is that accounting no longer has to follow up with procurement if something seems off. Additionally, when the two tools can talk to each other, it eliminates the need for double entry—making it easier to track purchases against the budget promptly.
Check POs Against Budget
Automating budgeting systems gives teams a huge advantage in managing cash flow. Set budgets based on projects and track spending in real-time. Construction companies with far-flung job sites no longer need to deal with duplicate orders. When you automate the procurement process, you give the whole organization access to a full supply chain's worth of data, which may bring new inefficiencies to light.
Spot Sources of Overspend
Again, visibility changes everything. Our budget reporting tool allows all authorized team members to review budgets, tracking spending against incoming orders, and looking out for patterns that could mean trouble.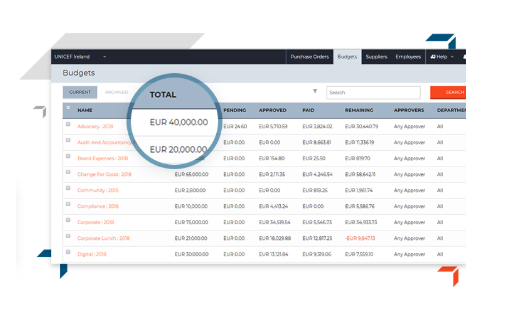 When teams fail to review budget data, they risk missing patterns that add up to lost profits. Sure, sometimes orders cost a bit more than expected, but without proper oversight, you'll lose the opportunity to correct course or change the budget.
For example, orders are routinely more expensive than anticipated, you'll want to understand whether the overages are due to an increase in demand. In that case, you'll need to increase the budget to accommodate that change.
On the other hand, overages could be caused by vendor error, typos, or because a staff member didn't realize that they were eligible for a discount.
Real-Time Reporting
Comparing actual spend with your initial goal, while keeping demand in mind, keeps teams on the hunt for ways to improve efficiency while reducing costs.
We recommend that construction teams create a budget for each project to prevent overruns, avoid duplicate orders, and reduce instances of fraud.
Review, Review, Review
Though reviewing your data isn't exactly something you can fully automate, you'll need to keep tabs on your activity.
Collecting data in one central location is a huge advantage for teams. When you can see what you buy and from whom, and review that information against internal processes, you can improve forecasting and negotiations.
With construction companies, you're dealing with more data points than your average manufacturer. Consider all of the people you do business with–from employees to subcontractors to vendors, clients, and accounting.
Procurement teams can't be strategic when they're caught up doing paperwork or digging around for lost vendor contracts. When your internal system stores records across all of these areas, you'll have the tools to negotiate better terms and identify ways to save money.
Automating approval routing means that project managers and procurement will gain some control over who is ordering supplies from the job site. They can see when a project is on the verge of going over budget and course-correct before it snowballs into a larger problem.
ProcurementExpress.com allows authorized users to review POs and records, including payments and approvals. And, as mentioned above, we integrate with your current software stack.
Try it free and start managing budgets, POs, and vendors from anywhere.
[content_upgrade cu_id="4296″]Need help convincing the C-Suite it's time to automate–subscribe here to download some talking points.[content_upgrade_button]Click Here[/content_upgrade_button][/content_upgrade]
Get Top Rated Purchasing Software & Replace The Purchasing Book.