pending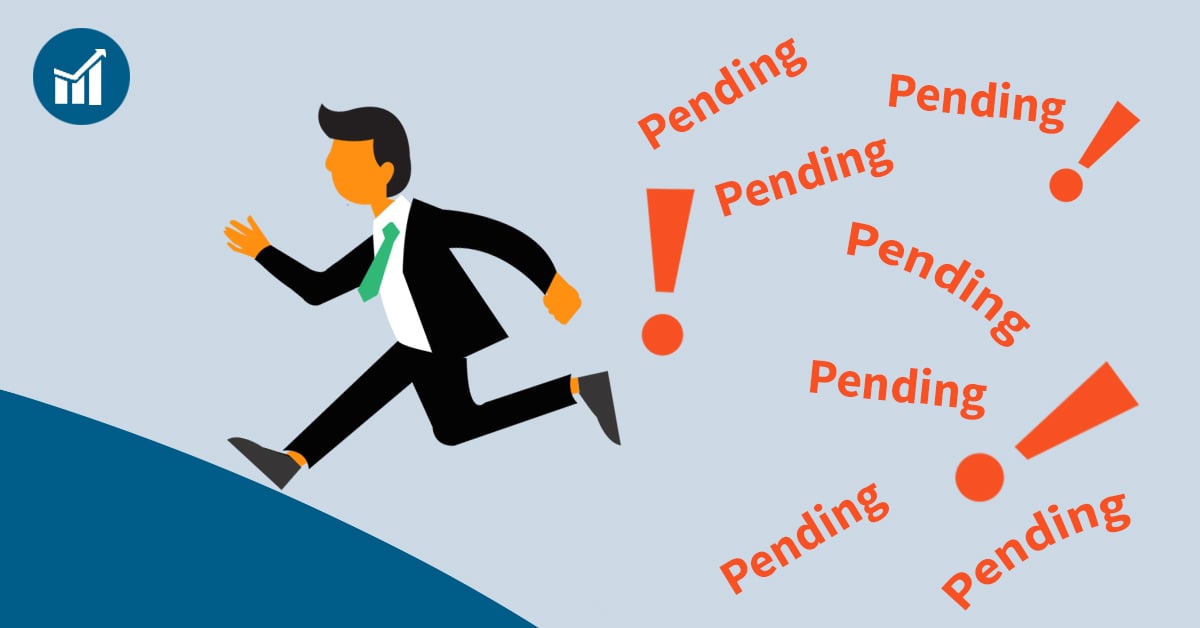 Swamped with paperwork and delays? Save yourself time and money!
Working with paper-based systems is a daunting task. Imagine the effort you put to keep track of paper trail. More physical storage space is needed as documents keep piling up. Now, think of how bizarre it becomes trying to find a piece of information from numerous documents. What of the delays that happen when waiting for the director or manager who traveled to come back and approve purchase orders or invoices? This can result in unproductiveness. The challenge with paper-based system is that, people are prone to errors.

Let's look at some of the disadvantages of using paper-based systems:
Tweet this: When mistakes are made, corrections have to be made.
  Ongoing training
Manuals systems are dependent on individuals. Management always has to run training continuously for staff to keep them motivated and to ensure they are following the correct procedures. Imagine the cost of time and money such trainings incur.
  Data Inconsistency
It is easy to mistakenly enter incorrect details which results in inconsistency of data entry or in handwritten purchase orders.  This does not only affect customer service but also makes information unusable for reporting.  Robust cross-checking of data can be time-consuming and expensive.
  Data Duplication
When mistakes are made, corrections have to be made. Sometimes a manual transaction must be redone rather than just updated.  With manual systems, data has to be written down and copied or entered more than once.  Systemization can reduce the amount of duplication in such instances.
  Security Risk
Data stored in filing cabinets lacks security. Confidential information is accessible, posing a security threat to an organization. Also, data can be accessed by one employee at a time. This is time-consuming and leads to unproductiveness. For example, invoices can also get misplaced due to multiple hands going through filing cabinets.
Environmental threat
Paperwork impact can be a great risk to the environment. Paper-based systems pollute the environment and fill landfills when disposed of, creating more hazards. In a world where most companies are going green, doing business that is bad for the environment impact negatively on an organization's reputation. Many companies prioritize sustainability and invest in initiatives which are environmentally friendly to attract more customers.
Let's now look at the advantages of purchase order automation:
Minimizes document loss
Papers and invoices can be lost anytime. Even carefully filed papers can disappear. Moving your documentation to a systemized platform reduces document loss within your organization. Lost paperwork results in both financial loss and time loss.
  Easy storage
Digitalizing documents saves space and makes it easier to search and minimizes errors. It allows for easy sharing and maintaining of information. It takes only a few clicks to manage information on a systemized platform and makes tracking easy.
Real-time updates on mobile devices
Digitalizing documents makes employees make purchase order requests and allows for approval quickly. It saves time and promotes transparency, accuracy and avoids duplication. Updates can be done in real-time anywhere and even from a mobile device.
Fast processes
Manual processes are slow and cumbersome. Digitalizing documents makes processes work faster and more efficiently. Imagine processing an invoice or a purchase order in less than 2 minutes instead of processing manually. With customized reports, efficiency and productivity are increased.
  Environmental friendliness
Without paperwork to dump after long periods of use and fewer landfills, the world becomes a better place. Most companies are going green and it's high time you paint yours green too. Investing in an electronic document management system ensures you minimize the amount of paper you waste around the office.
There are many great tools that can help you systemized your needs and say goodbye to paper-based systems. One such great tool is Procurementexpress.com, a purchase order system that can save you time and money.
Procurementexpress.com is a user-friendly solution that helps you to manage purchasing processes and put you in control of company spend. Employees can load POs and attach invoices from any device. Managers can approve, reject or comment on POs and get an instant view of budgets, even while on the road. Finance departments get an accurate and paperless PO tracking system. Procurementexpress.com also offers enhanced PO functionality with features like approval routing, custom fields, currencies and more.
So, stop drowning in a sea of papers at your desk and sign up for a free trial today. Procurementexpress.com's team is available 247 just to make sure that you budget like a pro.  
If you'd like more info about Procurementexpress.com (an automated purchase control system), please contact: [email protected]