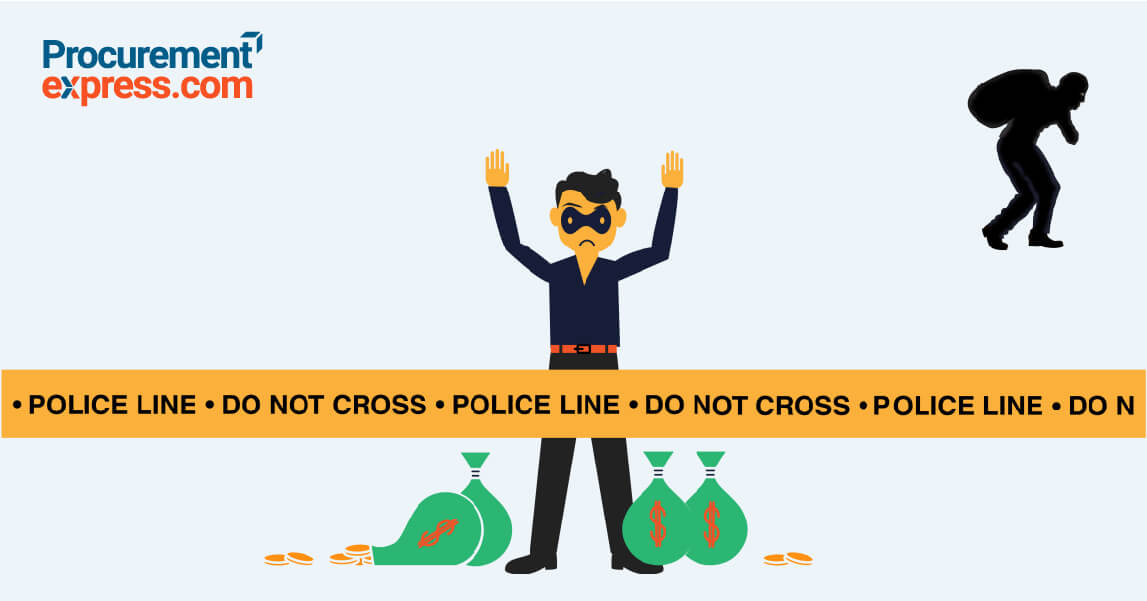 The UK-based Institute of Directors (IoD)  found that nearly three-quarters of UK businesses have received phony invoices. Fraudsters trick companies into sending payments to fake suppliers, something easily preventable if your company uses an efficient purchase order software.

Businesses across the world face a risk of losing money from invoice fraud. In Ireland, for instance, The Garda Bureau of Fraud Investigation (a law enforcement agency) has issued a warning on criminal activity involving bogus emails being sent by criminals posing as an existing creditor. The email contains a letter as an attachment which notifies the receiver of amended account details to which future payments should be made.
Criminals often try to be one step ahead of us by changing their techniques. So, not all invoice fraud involves sending an email. On rare occasions, a criminal picks up a phone, calls your office and pretends to be one of your suppliers. They ask your accountant to update the banking details on the system and once this is done, all the payments meant for a legit supplier go to the fraudster's bank account.  
Tweet this:The UK-based Institute of Directors (IoD)  found that nearly three-quarters of UK businesses have received phony invoices
A lot of invoice fraud cases also happen because one of your employees, inadvertently or otherwise, assisted the criminals. To get the upper hand, a fraudster sometimes needs to use internal knowledge. There are various ways this can happen. They can use subtle phishing scams like sharing a Google document with one of your employees or simply copying confidential data to a USB.
Customers are not spared from fraud either. An employee can alter banking details on the invoice and swap their banking details for the customer's, making the customer pay money into the employee's' bank account.   
This is how you can protect your company
Invoice fraud is a threat not only to your company's income but to your reputation as well. The more fraudsters use your company's name to defraud other companies the more damage they can cause to your company's name. You might find your company swimming in debt as some customers leave or might expect you to refund them which may hurt your company's bottom line.  
When your company uses a purchase order (PO) system that makes all purchases viewable and PO reports easily accessible, fraudsters won't stand a chance. This is because every time they try to send your accountant a fraudulent invoice for goods that were never delivered, the accountant can pick it up easily.   
Procurementexpress.com is a purchase order solution that allows accountants to verify every invoice by printing a PO report in PDF format and telling fraudsters to buzz off.  
You can flag fraud by using these easy steps.
1.Educate your employees
Educate your employees on the different types of invoicing scams. Do this by creating an internal platform where recent alerts from banks are published, helping them know what to look out for. Furthermore, make it is easier for your employees to pick fraudulent invoices, duplicate invoices or phishing scams by adopting a PO software that helps them to match POs against invoices.
2.Connect with your suppliers over the cloud
When you connect with your suppliers over the cloud, it becomes easier to validate POs and deliveries. You can also create a checklist for your suppliers to click on and go over every time they process your order(s). A PO software like Procurementexpress.com can help your company to do this and more. Your team will be able to review all the steps from the day the PO was processed to the day it was delivered.
3.Employ an easy to use purchase order system
Your business is likely to be tested by scams from time to time, but it's possible to reduce chances of fraud. Technology gives us hope that invoice scams are likely to be absolutely prevented in the near future. But until then, we all need to be alert all the time.
Find a PO software that will help your team process purchases with little or no training; something that they will find easy to use on a daily basis. Let's be honest, no one enjoys using a software that is too complex to navigate.  A software that is easy to use may be what your team needs to nip fraud in the bud.  
4.Monitor purchases and payments
Your company may have all sorts of security measures like passwords, anti-viruses, and firewalls but if there's nothing to prevent money theft, you may continue to see money disappearing.
And as you may know by now, budgets only work when there is a monitoring system for purchases and payments. This system typically alerts you every time a purchase or payment is about to be made and puts you in a  position to stop wasteful spending before it happens. Companies often set up budgets and expect every employee to spend within it.  
However, a PO system like Procurementexpress.com does this better by alerting you every time an employee submits a PO. You and your executive(s) can approve or reject PO requests before they are sent to a supplier.   
So stop drowning in a sea of paperwork at your desk and sign up for a free trial today!
Get rid of the paper-trail hassle with inclusive online reporting that eliminates fraud.
Procurementexpress.com's team is available 24/7 just to make sure you're not the next victim of invoice fraud.  Find out more about fraud from our previous blog.  Enjoy your free copy of Profit Leaks – ProcurementExpress.com