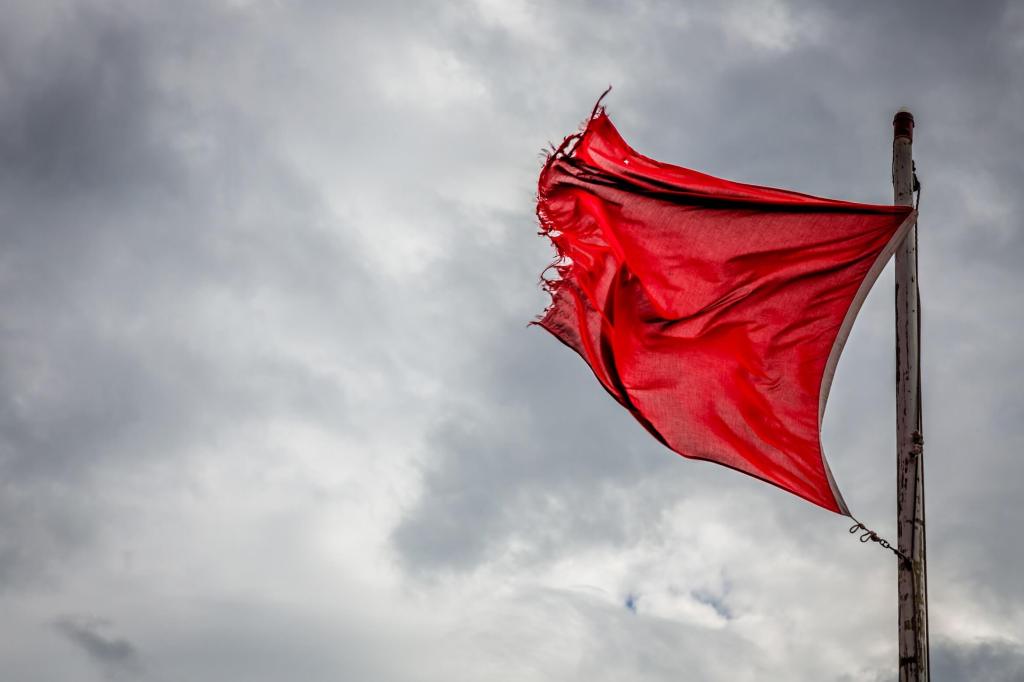 Four red flags that finance and procurement managers must watch out for.
Red Flag 1: Unexplained Increase in Spend
What might this mean?
If you come across is a sudden increase in spend that's difficult to explain, there is a real risk that a supplier is charging for goods and services that are not being delivered. In many such cases the supplier will be working in collusion with a council staff member.
What should you do?
If you're lucky enough to have spotted this unexplained spend increase, it's worth checking if the invoices being raised fall outside of the usual payment cycle. This should give you and your team a better understanding of the situation and allow you to move to the investigation stage well informed.
How can you protect your council going forward?
Always encourage your team to carry out invoice checks before simply paying out to suppliers. Even if the suppliers are well established and have been working with the
council for years – these checks should still apply.
Roll out a "No PO, No Pay" policy with NO exceptions.
Routine spend analysis by members of the finance and procurement team will also increase the likelihood of unexplained spend increases being spotted. With a strong reporting and analytics tool this spend analysis can be carried out in a matter of minutes.
From now on, always make sure that there is a way of verifying that physical goods were delivered and services were carried out in return for payment. This may mean for example that relevant departments in your council must provide supporting documentation at the payment stage.
Red Flag 2: A Suspicious Supplier Address
What might this mean?
If you notice that a supplier has the same address as a staff member or other supplier this might mean that an entirely fictitious supplier has been set up to steal funds from your council's pot of cash.
What should you do?
In classic cases of fraud, the burden of proof will usually fall on the council or contracting authority. While instances of fraud are usually incredibly difficult to prove, in this instance it may be a little easier as there is likely strong evidence and a paper trail. Investigations should commence with immediate effect and the advice of your council's legal team should be followed.
How can you protect your council going forward?
All councils should verify suppliers when setting them up as a new supplier. Older suppliers should be reviewed and verified with each policy change.
If the council is no longer working with a supplier their account should be closed on all relevant ERP systems. If trading resumes again at a later date the supplier should be verified once again as if they are a new supplier.
If a supplier changes their bank account or address there should be measures and processes in place to ensure that this change is warranted.
Use Company House data and internet searches to prove that the council is dealing with bone fide suppliers. An effort should be made to identify connections between staff and directors of the new supplier and their related companies.
Red Flag 3: Inappropriate Spending
What might this mean?
There are cases where councils find that departments and individual staff members start using council funds to pay for small personal items. It might be something as simple as a staff member using a council fuel card to fill up their own personal car.
What should you do?
This is a tough one – because no-one wants to question their colleagues about spending without very good reason. Tackling this problem starts with education and putting processes in place to make sure that it's difficult for staff members to take advantage of funds they have access to. For the sake of the entire team, controls should be in place to avoid embarrassing conversations further down the line.
How can you protect your council going forward?
The finance team should monitor purchasing card spend and make staff members that have access to a card very aware of this. By setting out this norm, your colleagues appreciate that there is an onus on them to be accountable and responsible.
You can limit the use of council credit and debit cards by blocking certain Merchant Category Codes. Your bank should be able to block select MCC codes across all cards or on individual cards. Citibank has a really handy merchant category guide that you can download here.
Assigns spending limits to staff based on their job role and level of responsibility. This way everyone knows that they have a limited budget to spend each quarter and will think carefully before each purchase.
Red Flag 4: Petty Cash Going Missing
What might this mean?
Petty cash can be used to conceal fraudulent purchases – period. While many councils often ignore their petty cash balance, petty cash that goes missing over time can amount to a significant amount of money.
What should you do?
Review and test all Petty Cash transactions. Unaccounted for money or receipts should be noted in an audit report, and all employees with access to petty cash should be questioned about the difference.
How can you protect your council going forward?
Councils should limit the use of cash in general. All councils and government bodies should be moving towards embracing electronic payments, even for small purchases.
Finance teams need to routinely monitor and analyse petty cash spending across all departments. This involves checking individual receipts against the petty cash balance to ensure that there is no shortfall.
Finance teams should implement strict controls and rules when it comes to staff members dipping into petty cash reserves.
Recognise any of these Red Flags?
Control your Local Authority's spend with ProcurementExpress.com
It's a spend control system that can help your team to completely eliminate purchasing errors and remain audit compliant.