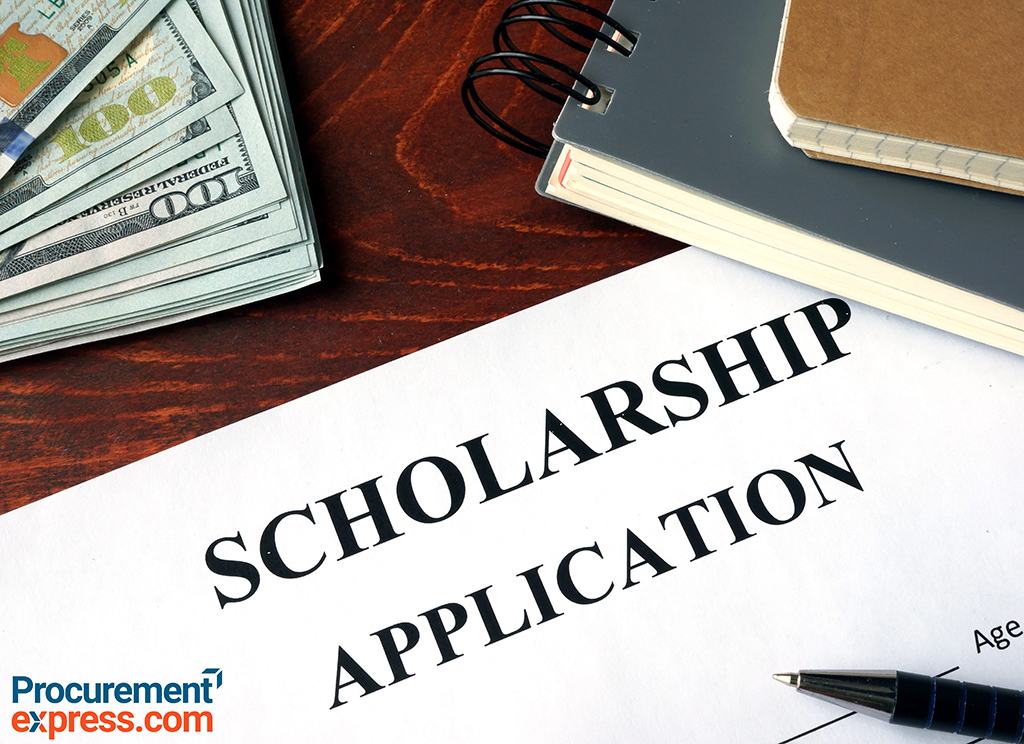 ProcurementExpress.com is offering a college scholarship to accounting students in the form of an Essay Contest. Read on to find out how to enter.
Are you a student of accounting or a similar field and looking for a scholarship opportunity for the upcoming 2022 school year? ProcurementExpress.com is hosting an essay contest for business- and accounting students, with a chance for one lucky student to win a $1000 scholarship. Students from anywhere in the world are eligible to compete, and a cheque will be sent to the winning student's university of choice.
ProcurementExpress.com is a cloud-based purchase order software that works as part of the procurement process for managing corporate purchases. The software allows for businesses to cut costs, gain control of purchasing, and eliminate extra steps and hassle from the process. The result is a streamlined procedure with improved spending practices. We work with businesses from all over the world and in all different industries, including education, government, construction,manufacturing, nonprofit, and hospitality.
The accounting scholarship was launched this year as a way for ProcurementExpress.com to contribute to a student's educational path, and encourage them to explore ideas related to accounting so that they are ready to work in the field. We also hope that the scholarship can be a display of the support that we provide for accountants; the same way we do so with our integrated system.
The essay will be on the topic of "an effective procurement process for medium-sized businesses", and should be 1000 words. This assignment gives participants the chance to explore the subject of accounting platforms.
At the end of the contest, the winning essay will be posted on ProcurementExpress.com along with the author's name and photo, allowing us to showcase their work and provide a learning resource for other accounting students. Essays will be judged based on mastery of the topic, along with quality, sophistication, and research.
The essay contest is open to students who will be attending an accredited college or university for the 2022/23 school year. Students should have a minimum cumulative grade point average of 3.0 in the USA or equivalent in their country and be students of accounting or a similar course at their school.
Our contest will be open for submissions until March 31st, 2022. The winner will be announced on April 15th, 2022.
For more information on the contest and to submit entries directly on the contest page, visit: https://www.procurementexpress.com/scholarship/.