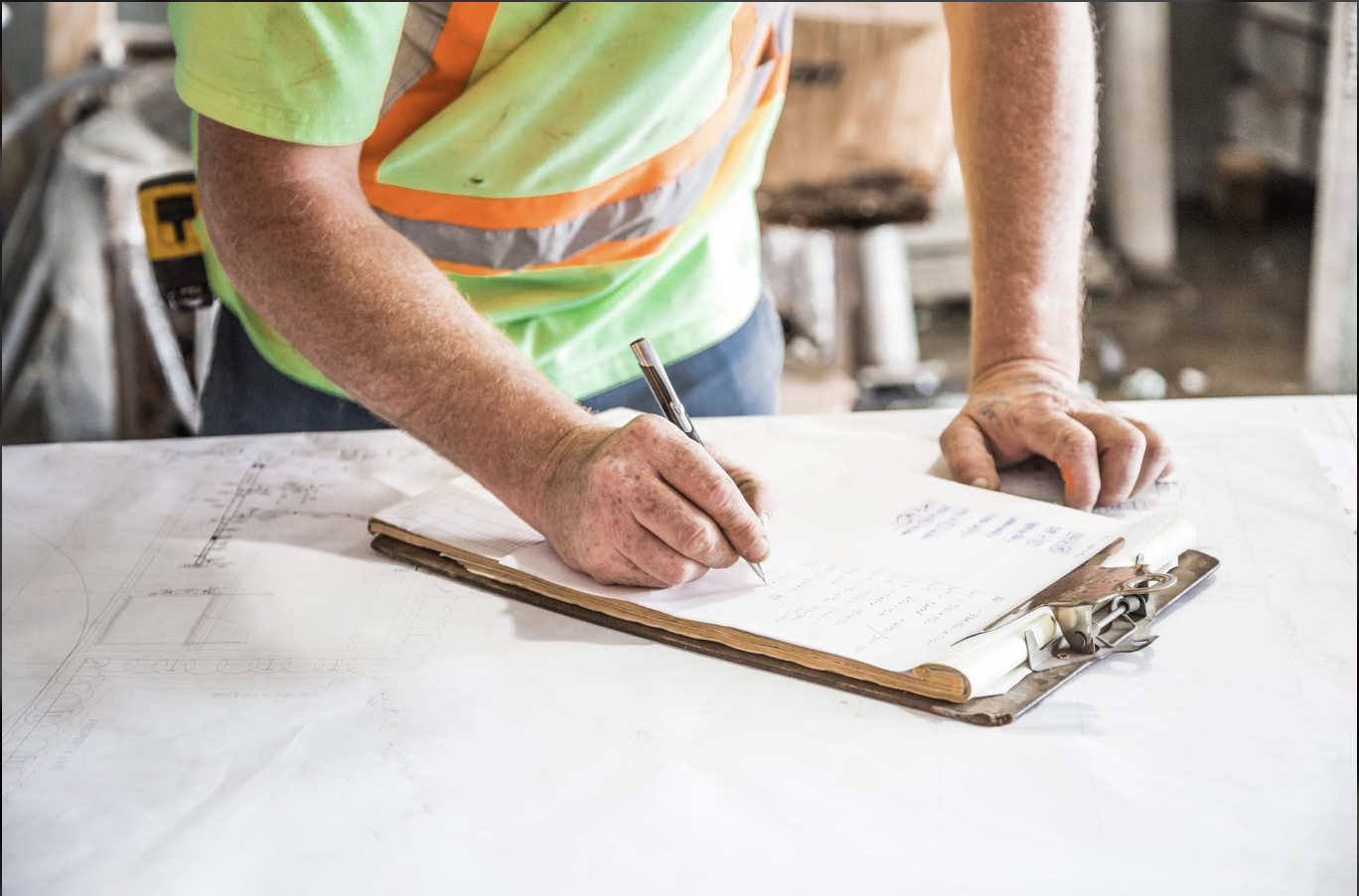 It used to be fairly common practice to line up multiple suppliers for the same raw materials. This way, you'd have a backup plan (or several) in case a vendor dropped the ball.This is why you need to know about strategic suppliers.
Today, choosing the right suppliers is a strategic function (albeit, built on trust and a whole lot of research). Keeping a tightly controlled list of a select few vendors means consolidating shipments, better project planning, and greater transparency. For construction teams, qualified suppliers can help you improve profit margins and complete projects on time.
Putting together a vendor list is about way more than glancing over a few price sheets and making a selection. Instead, your choice depends on a range of factors like relationship building, reliability, quality, and service.
Here, we'll look at how you can find strategic suppliers and select the ones that will enable you to grow.
Kicking Off the Research Process
The first step is to identify potential sources for all of the raw materials needed on a regular basis.
Construction teams especially need to consider this information carefully, as they deal with a large number of parts and materials—and they need to purchase supplies for multiple projects.
With that in mind, first identify vendors that have the ability to supply multiple materials—this allows you to consolidate shipping costs and negotiate savings.
Put Out a Call for Bids
The best way to select qualified suppliers is to request a bid. Bidding allows you to determine that the pricing provided by potential vendors is competitive. When looking for new suppliers, companies have a few options. They can contact a company directly or they can submit a request for bids.
The latter option offers some distinct benefits, especially if you're looking for materials for a specific project. Rather than explain your goals one by one, putting out a request for bids allows you to lay out your goals, timeline, and materials needed, and vendors can compete on price, delivery times, and more.
The advantage of going the more formal route is that you'll be able to plan, in detail, contract stipulations, as they relate to a project's milestones.
The bid process goes as follows:
Set your specifications
Put out the request
Bidding begins
Review
Award the contract
More specifically, you'll want to give yourself sufficient time to prepare the bid.
All suppliers should receive the same information, which should include bid documents, guidelines, and a deadline. This piece from Honest Buildings provides a really nice outline for writing bid templates for construction projects. We recommend taking a look if this is your first time preparing a request for bids.
Once the bids have been received, you need to evaluate them in a fair, transparent manner. Take some time to review bids closely, and prioritize those vendors which are most responsive and have provided all requested information. Additionally, you may want to put together a chart like this one to review each bidder according to the criteria most important to the project.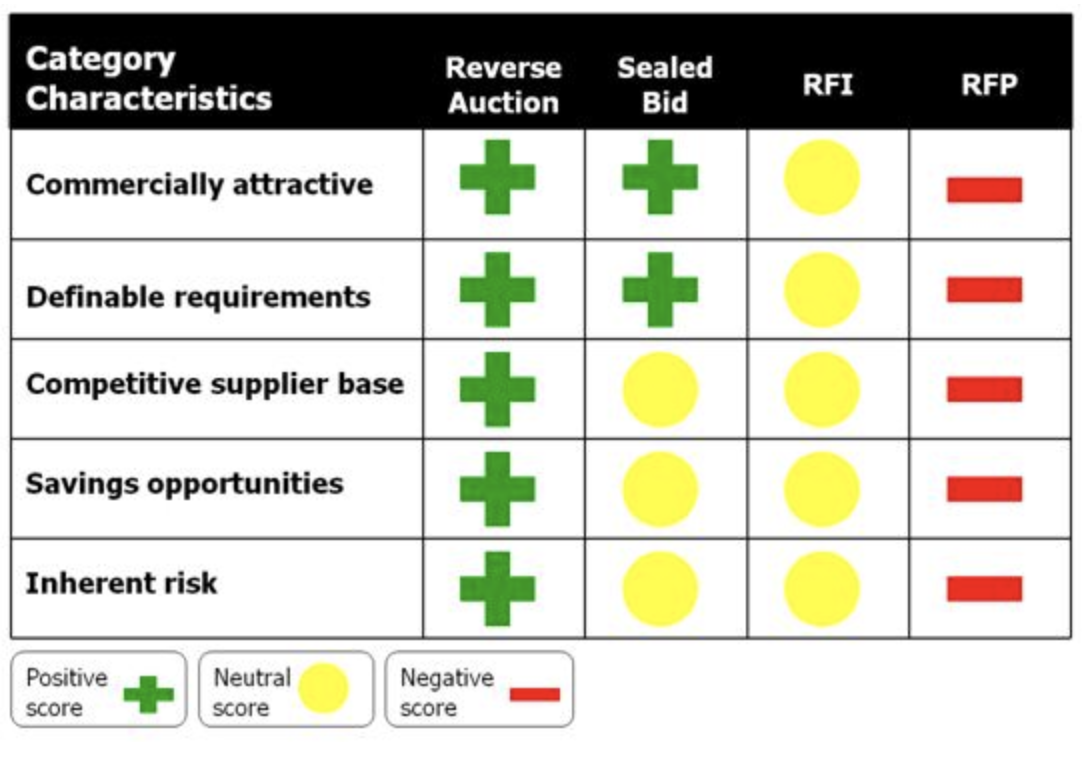 Ask for Referrals
Sure, you're not going to ask your competitors for supplier contact info, but it might be worth asking out-of-town contacts for any leads or connections that work in an adjacent industry.
Take to the Web
Obvious, sure. The first place anyone looks for anything is going to be Google—start by searching for local suppliers (enter your zip/postal code + supplier type). You can also search for sources like online trade publications, the Yellow Pages, or online associations.
Location, by the way, is a big deal here. Materials that have to travel from far-off places can take a long time to arrive with significant shipping costs.
Trade Shows
Trade shows are always a great place to find new suppliers. In this setting suppliers are still on the hunt for new business—and you'll likely get overwhelmed with the number of business cards you collect.
Paring Down Your Options
So, you've done your research, sorted through that stack of proposals, and created your shortlist of suppliers. Now, you're swimming in vendor possibilities, and it's time to start whittling down some top choices.
Establish a Set of Criteria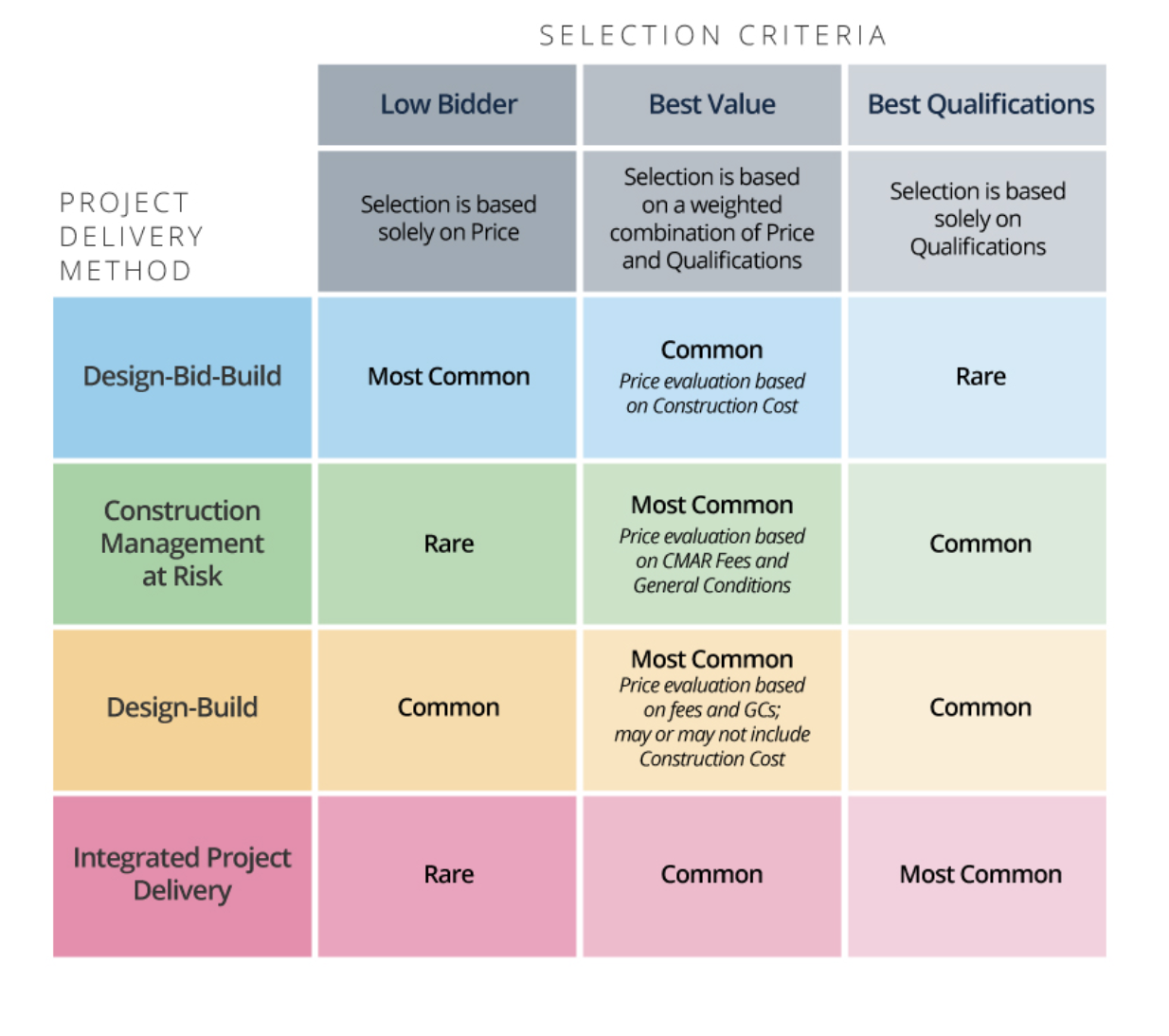 Create a list of the supplier's selection criteria that companies need to fulfill in order to help you meet financial goals and complete projects on time.
Lists vary by project, but your criteria might include the following items:
Lead times from receipt of your order to delivery
Minimum and maximum order quantities
Storage and handling facilities
Specific methods of delivery
Quality assurance processes
Payment terms and conditions
References
Return policy
Additionally, here are some areas to review closely before making a commitment.
Financial Stability
One of the less obvious things to look for when evaluating suppliers is financial stability. Procurement teams spend a lot of an organization's budget on long-term contracts with their vendors.
With that in mind, it is vital that you select partners that are stable. You want to work with the assurance that they will be able to deliver on the goods/service promised.
Failing to assess a company's finances can have a negative impact on your finances. Consequences range from financial loss to violated contracts. When a supplier can't deliver, projects fall behind, deadlines are missed, and clients become angry.
To mitigate financial risk, include some steps in your process:
Do your own research
Kick off the process by running a credit report. Look for the company's Dun & Bradstreet number and run a report. While a credit report won't paint the full picture, it's a starting point for a deeper dive.
Call references
It's not enough to ask for references, you need to call them, too. A personal phone call will provide more information than you'll get from a faxed document or email, so take the time to reach out.
Ask for a financial statement
A financial statement looks at whether the company can handle their finances. Look for things like profit, liquidity, and activity.
Proof of Insurance
Minimal coverage or no coverage at all could spell trouble down the road. You'll want to work with a company that covers orders in case of damage or loss. Insurance is essential, as it protects your investment, so you're not absorbing losses in the case of an emergency.
Red Flags
One of the reasons that we recommend working with fewer vendors is more control. The fewer relationships you manage, the easier it is to work together—and identify issues before they get out of hand.
Additionally, fewer vendors also mean less work on admin tasks associated with processing coming from all directions.
But let's get back to the red flags. Close relationships allow you to find problems and take action. So, how do you determine who is a problem vendor?
Here are a few things to consider when measuring performance:
Costs Aren't Competitive
Sometimes vendors fail to keep pace with the competition. If you're starting to see bids from companies that offer lower price points than your existing supplier, it's time to do some digging. Reach out and ask for an explanation. If they're unable to come down, it might be time to check out some of these new bids.
They're Unreliable
When vendors are regularly late, goods are damaged, or orders are incomplete, it's time to say goodbye.
Mistakes happen. But if one vendor can't offer reliable service, cut them loose. Of course, you should always have a conversation before severing ties. In some cases, vendors might be going through a transitional period. While you don't have to stick with them during their rough patch, they might offer discounts or be flexible on payment in the face of cash flow problems.
There are Unexpected Costs on Invoices
If you're noticing extra costs tacked onto the final invoice, there might be a problem. The reason teams submit POs in the first place is to set an agreed-upon price for the goods in question. Occasionally, things shift. But—regular add-ons compromise the proposals, estimates, and billed expenses you pass to clients.
Lack of Transparency
Some suppliers are happy to visit you, invite you for a tour, and call for regular check-ins. Others might shut you out. The more you know about your suppliers, the better. While it might not seem like a big deal—knowing where your goods come from can be a big deal—especially if you're concerned about labor or environmental issues.
Additionally, lack of transparency compromises alignment—if you don't talk to suppliers, how can they help you reach your goals? Procurement is more than buying and receiving goods—it's a strategy based on partnerships.
Collaborating with a supplier is more than a handshake at a trade show and a few calls a year. These days, you need to find suppliers that can consolidate orders and handle volume shifts from project to project.
Successful procurement departments understand that they must add a SaaS platform to their strategy. Digital procurement solutions, like ProcurementExpress.com, allow companies to add a fixed set of vendors to their system, and from there, keep track of all POs, invoices, contracts, and vendor performance.
Both buyer and vendor must have real-time access to market metrics—allowing them to make pricing decisions, maximize ROI, and plan budgets for the future.
Selecting and evaluating suppliers, as you can see, is not a skill you should sleep on. Construction companies can use subjective and objective measures to round out their approved supplier list—and from there, continually evaluate performance.
A paper-driven procurement process has a negative impact on your company's bottom line.  So does an inefficient procurement process.  Try our free grader to see what you can do to improve efficiency and cut costs.

Read More: