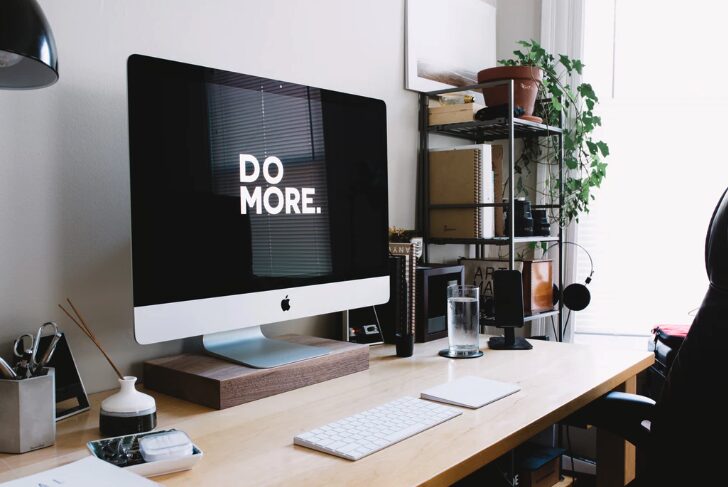 By now, you're likely aware of our PO automation features, custom approval flows, and easy approach to budgeting. 
What you may not be aware of is that we've added some new features into the mix, bringing tighter controls over supplier management, a feedback portal, and–wait for it–a long-awaited big-picture dashboard. 
This article looks at the latest and greatest profit-maximizing features, and more importantly, where they stand to drive value for your business. Let's have a look inside. 
[content_upgrade cu_id="4539″]Free Download: Streamlining Your Supplier Management Strategy[content_upgrade_button]Click Here[/content_upgrade_button][/content_upgrade]
A New Dashboard for Big-Picture Insights
It's finally here: our new dashboard brings a zoomed-out view to your ProcurementExpress.com account. This new feature allows you to review big-picture performance metrics, pending POs, and budgets all in one glance.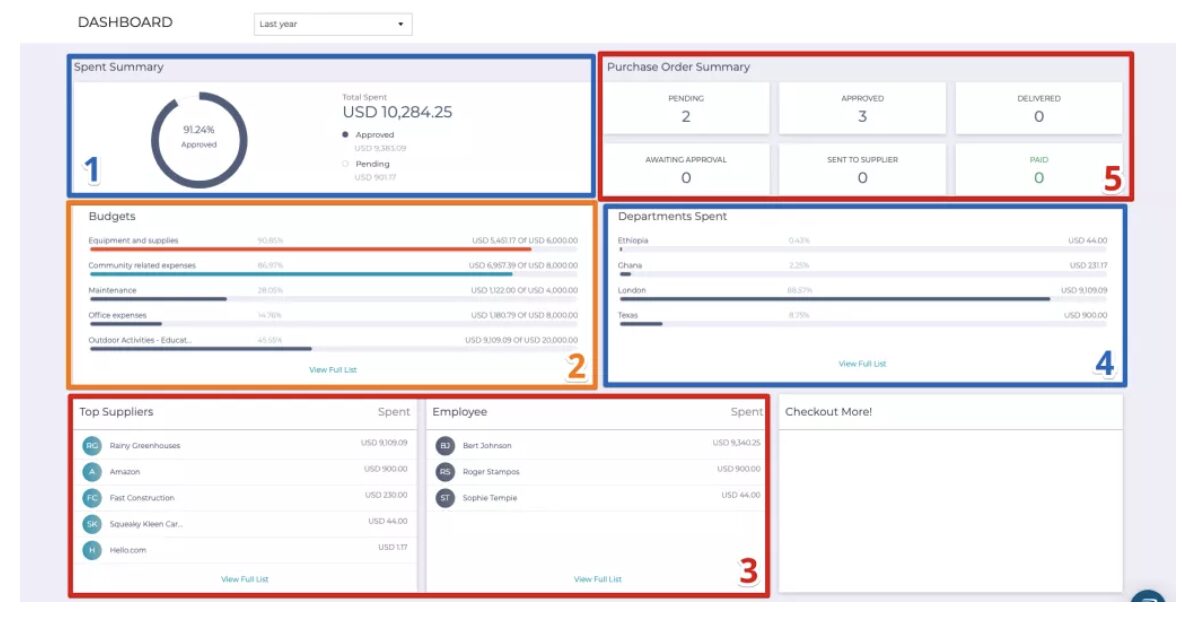 And, to sweeten the deal, the platform comes with a search bar that makes it easier to find the information you need to make decisions about your business. 

Supplier Portal
ProcurementExpress.com has officially added a supplier portal to the lineup of tools. When a new supplier comes on board, you can send them login credentials, granting them access to the system. 
The portal gives buyers the ability to send POs directly to suppliers and receive the corresponding invoices all within the same system.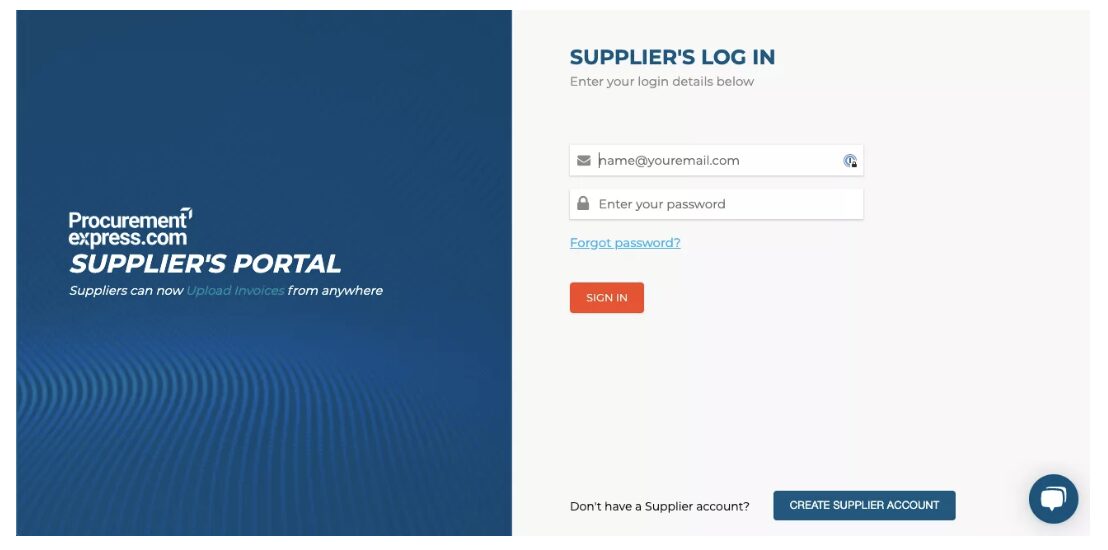 For both parties, the portal presents a simplified way to stay organized and review orders. As is the case with all of our features, supplier details are stored in the cloud, so all relevant stakeholders can access the system to see which orders are approved for payment and which are still outstanding.
On the finance side, users can review invoices and decide whether they want to accept or reject the invoice. Alternatively, they can opt to accept with a comment–say, if there's a question about a particular line item or some missing information.
Once finance clicks "accept," the PO will be marked as ready to pay. It's as easy as that. For more on how the portal works, check out our knowledge base entry and we'll walk you through the steps. 
Supplier Rating
Supplier or vendor rating is the final result of a formal evaluation process, but it doesn't have to be complicated. To come up with a rating, teams must first determine which metrics are most indicative of vendor performance. 
Performance evaluations typically span the following areas:
Pricing — This might include price per item, discounts, rebates, and market position.
Quality — Are products in line with company expectations, and those of your customers? 
Performance — Think communication, response time, expertise, and collaboration.
Delivery — This may include freight costs, lead time, customs, and shipping speed.
Beyond these areas, you'll want to consider a few more things when selecting and reviewing suppliers, including:
Benefits
Certifications and Awards
Credit Rating 
Reputation
So how does our platform help teams rate their suppliers? 
The process is actually super easy. After receiving items in the system, you'll receive a prompt to rate the supplier on a five-star scale, and then add a comment to provide additional context.

Rating is optional and will not be shared with suppliers using the portal. For organizations, this feature presents a transparent and easily accessible way to track performance metrics without bringing in massive spreadsheets or paper checklists.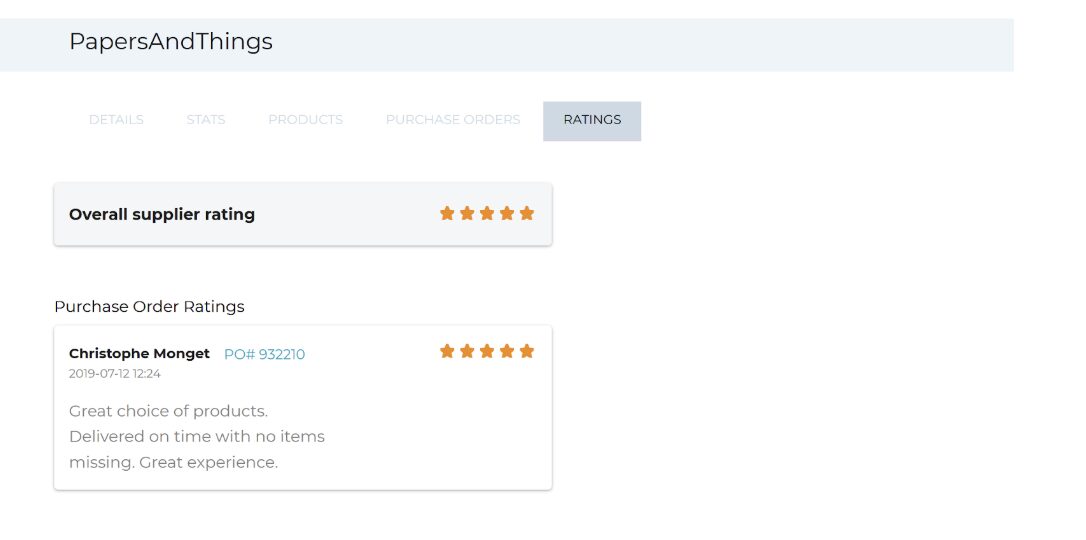 The person receiving incoming shipments can quickly jot down some notes and bring attention to any problems with an order, eliminating the need to send an email or revise the PO. 
Conditional PO Budget Editing
Budgets are a critical piece of the procurement puzzle: they give purchasers a framework for how much they can spend, and they also play a role in forecasting and managing cash flow. 
Still, even the most organized teams don't always stick to the original budget, and adjustments may be required as you work toward completing a process. 
Conditional PO Budget Editing is a new addition that's all about bringing even more control to the ordering process. Now, budget holders can change the budget on a pending order if it meets a certain set of conditions. 
First, the PO must be pending. You won't be able to go back and change a published order, and for good reason: back-editing undermines the integrity of your audit logs, causing them to fall out of compliance with industry regulations. 
The approvers listed on both versions of the document must be the same. If the original budget did not specify an approver, you can add one to the edited version, but not the other way around. 
The reasoning here is that we wanted to keep the approval flow intact, while also building in some flexibility. The goal isn't necessarily to correct mistakes or cover up purchasing activity. Rather, the system is designed to facilitate accurate up-to-date records that provide context for any changes made. 
Offline Functionality
One key problem app users run into is the inability to use its features when you hit a poor connection. In response, we've created an offline mode that allows users to draft purchase orders offline; it will sync up to the system whenever you're back online. 
We'll walk you through the process here, but the main takeaway is that you'll always stay logged in, thus preventing data loss in the event you fall outside of cell reception.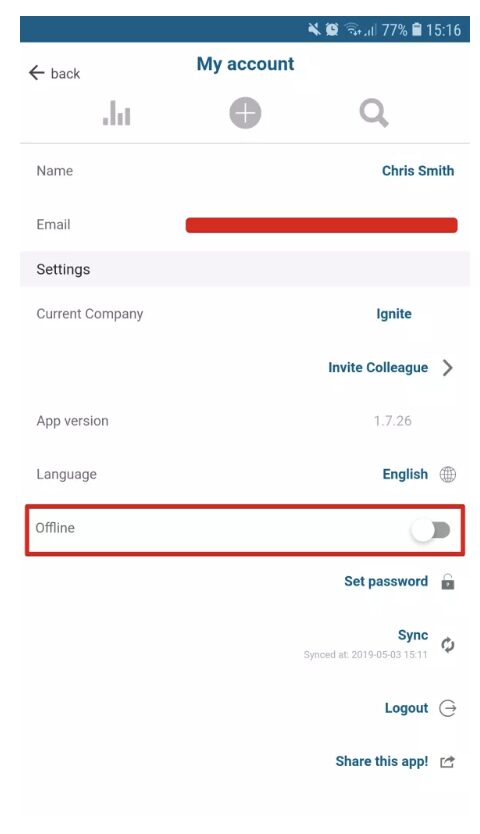 Pushcart Functionality
Earlier this year, we rolled out a Chrome extension that allows you to shop online and turn your order into a ProcurementExpress.com PO. 
For buyers, the key advantage is that Push Cart allows you to eliminate the data entry associated with one-off purchases and internal expenses. So any time you stock up on supplies from Amazon or buy a few last-minute items for a company event, Push Cart takes those purchases and fills out a PO for you—thus eliminating the need to copy and paste items into your accounting system.
Here's how it works:
Shop online as usual—you know, fill up your cart, enter billing details, confirm. 
When you're done shopping, open PushCart by clicking on the extension at the top of your browser. 
You'll see a popup like this: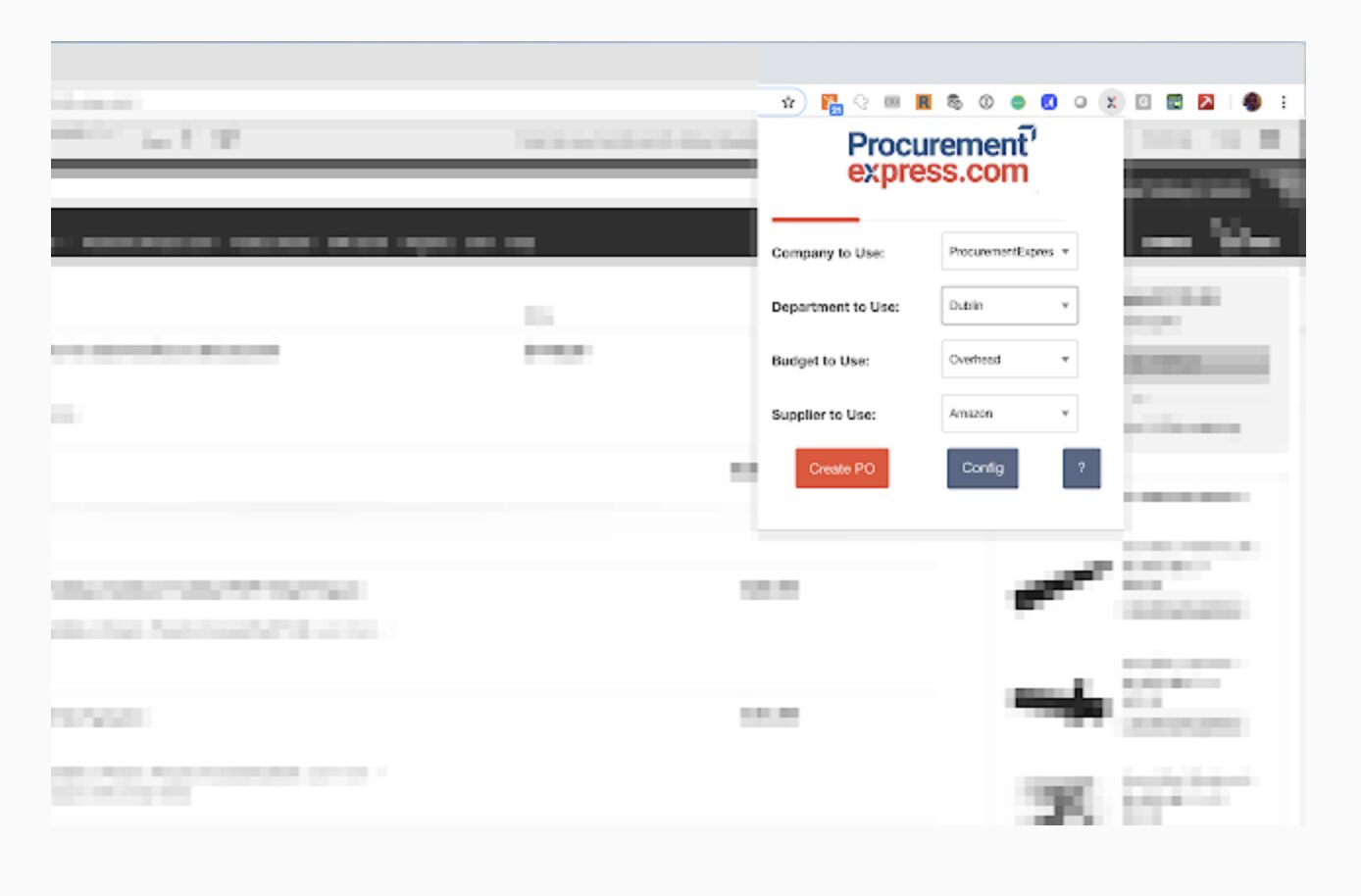 You can select a company, a department, a budget and a supplier from the pop-up list. If these details have already been entered into your ProcurementExpress.com account, they'll be waiting for you in the drop-down menu. If the company you're ordering from is not part of your registered supplier list, you can choose to select a temporary budget and edit the PO later. 
This capability gives teams the ability to save some time keeping track of one-off expenses, which may otherwise slip through the cracks. 
The PO will automatically be created as a draft earmarked for later editing; after reviewing, simply click "Create PO." If there are approvers associated with this budget or vendor, the PO will be routed to them just like any other purchase request. 
While the transaction will have already been processed, approval routing serves as another way to ensure there's nothing nefarious going on behind the scenes like rogue spending, misreported expenses, or worse, fraudulent activity. 
Wrapping Up
We're excited to share these new profit-maximizing features, as they stand to help your business save even more time and increase control and visibility over your finances and supplier relationships. 
If you have questions or just want to take the new dashboard or supplier portal for a spin, don't hesitate to get in touch. We'll walk you through the features and how to use them in a way that helps your company keep spending in check, while also saving time and money. 
[content_upgrade cu_id="4539″]Free Download: Streamlining Your Supplier Management Strategy[content_upgrade_button]Click Here[/content_upgrade_button][/content_upgrade]