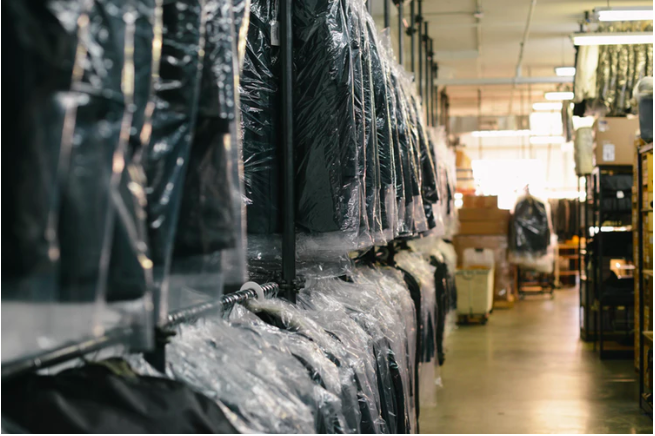 Procurement isn't all about purchasing and warehouse details — it's part of an organization-wide strategy to cut back on spending and maximize profits. Still, many organizations find themselves coming up short.
Deloitte's annual Global Chief Procurement Officer Survey found that more than half of all procurement leaders do not believe that their team can deliver on the goals set in their procurement strategy. Whether half of all procurement pros are suffering from imposter syndrome or have a real reason to doubt their team, that's a pretty startling number.
[bctt tweet="More than half of all procurement leaders do not believe that their team can deliver on the goals set in their procurement strategy." username=""]
CPOs are doing a better job than in the past due to advances in technology and the ability to source and negotiate from the comfort of their office. But procurement teams face down limited bandwidth and a widening talent gap.
[content_upgrade cu_id="3587″]Get the bonus content: Your Action Plan for Leveling up Your Procurement Strategy[content_upgrade_button]Click Here[/content_upgrade_button][/content_upgrade]
Why are CPOs and their Teams Struggling?
Procurement success depends on more than processing POs and receiving new stock. The biggest challenges are a lack of internal procurement structure, technology use, and expertise.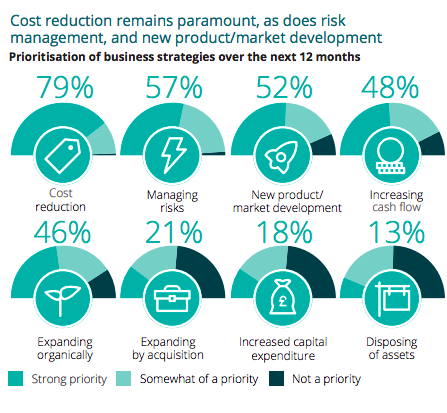 Often, procurement is dealing with executives and managers who don't know much about purchasing best practices. Executives want to cut costs but are unsatisfied with cheaper materials that compromise quality.
To be successful, procurement pros need to sell themselves better. For example, internal stakeholders may need to be convinced to take this department seriously. You'll need to be skilled at building relationships and communicating value. And, of course, you need attention to detail, a mind for analytics, and an ability to think on your toes.
Here are some of the most important things you need to meet your goals and beyond.
Transparency
Deloitte's 2018 survey also highlighted the fact that supply chain transparency isn't great. And we're talking about transparency internally and externally. 65% of procurement leaders report having almost no visibility into what goes on beyond their relationships with tier 1 suppliers.
Transparency issues are present across all parts of the supply chain, but those problems take place internally, as well. This can be solved through a combination of using technology-enabled approval workflows. The hard part is fostering a culture where collaboration between departments is a priority.
Adding technology into the mix stands to play a significant role here. For example, if you use ProcurementExpress.com, managers, finance, and procurement all have defined roles within the software. By enabling controls and connecting POs to budgets and projects, the organization can see what it is procurement does. And from there, purchasers can make the case for department improvements. Think new hires or a larger budget.
Procurement Pros are Double, Triple Checkers
Mistakes need to be few and far between in procurement. We'd say never make mistakes, but we're human. That said, the procurement pro is a meticulous being. You'll need to be able to enter information accurately, spot mistakes, and prevent double orders or other flops.
You know that prices matter down to the cent, and as such are always on the lookout for atomic-level mistakes. One careless misstep can mean the difference between a success or a major flop. No pressure at all.
Always Seeking a Way to Get Better
Part of being in procurement is keeping an eye out for a faster, cheaper, higher-quality approach to the same old thing. You're not reinventing the wheel because the procurement process is always ready for change.
What we mean is, it's always worthwhile to scope out new potential suppliers. Additionally, you'll want to remain close to existing vendors, looking at contracts and angling for better terms.
Additionally, adding new technology and keeping up-to-date with the latest tools means you're willing to learn, adapt, and grow.
Tech Savvy is a Non-Negotiable
The procurement industry is changing at a breakneck pace. AI, automation, cloud-based recordkeeping are replacing manual functions. Repetitive data entry and piece-meal procurement solutions no longer cut it.
While you don't need to be a programmer or have a degree in engineering, you do need to grasp the latest project management tools and procurement software to succeed.
This infographic from McKinsey applies to digitization as a whole, but it perfectly illustrates the importance of keeping up with changes–else you get left in the dust.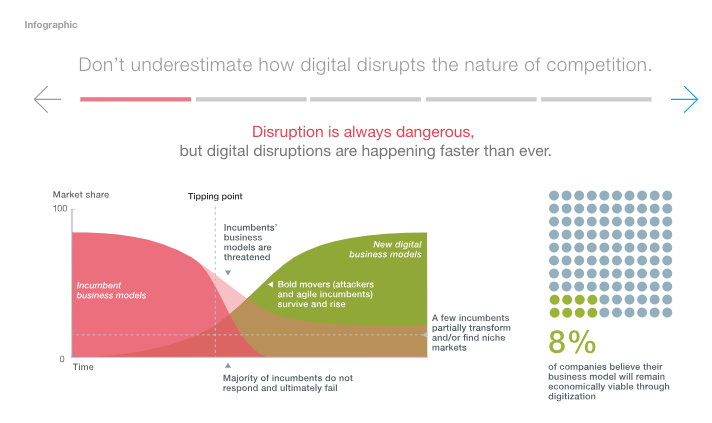 Success on the supply chain now depends on the use of technology as a supplement to your relationship-building efforts.
Supply chain leaders need to train subordinates to work with ERP systems and analyze reports and Excel spreadsheets to make decisions. While manual data entry seems outdated, many companies have yet to adopt any e-procurement solutions.
According to Supply Chain Digital, 32% of companies don't have eProcurement systems. Almost half don't have eInvoicing tools, and 40% don't have contract management systems in place.
That lack of an integrated solution between supplier management, inventory tracking, ordering, and ultimately, the accounting process slows things down and takes away employees' more strategic tasks like negotiations, sourcing, and seeking out more ways to save money and time.
Agility Over Innovation
Rather than focusing on innovation, the supply chain leader needs to go with the flow to some extent. We're not saying you shouldn't drive change yourself. Instead, feel comfortable with the changing tides of the supply chain.
Procurement leaders operate in an environment marked by budget cuts and bankruptcy, acquisitions, and economic instability. As such, being prepared for exchange rate challenges or last-minute supplier changes is a must. With all these variables at play, you'll need to consider the plan A, B, and Z for every piece of the supply chain.
Something will always crop up during a project. A gifted procurement pro needs to prepare for the worst-case scenario and pivot without flinching.
Analytics and Big Data, More Than Buzzwords
Though not all procurement-centric organizations have adopted the digital tools of the trade, they'll need to soon. We have more data than ever before. Price sheets live in the cloud and analytics software is no longer optional.
Big data is entering every industry from marketing to sales to procurement. And sure, numbers have always been critical to the procurement strategy, but today, procurement professionals need to be able to interpret big data to make business decisions.
Nowadays, data interpretation is a tremendous asset. The ability to tell a story by looking at numbers allows you to point toward the initiatives that worked and the ones that did not. Additionally, analyzing supplier prices could help you spot any market fluctuations and act before shifts affect your bottom line.
Strategy More Important Than Ever
Ideally, the procurement manager or CPO needs a stronger focus on strategy.
With tech freeing up some space in your schedule, it's vital to develop an ability to make predictions based on your robust data set and always be ready for change.
Today's procurement landscape requires an in-depth knowledge of pricing and market trends. You can't successfully negotiate by failing to cite real pieces of data.
Ultimately, a strategic procurement specialist must routinely take calculated risks. You need to have a deep interest in how your business is performing as a whole.
If you want to improve your strategic thinking, start by including others in the decision-making process.
Employ Storytelling—Internally and Externally
Maybe you need to hire some new employees or rethink your supplier relations strategy. Combine your procurement know-how: analysis, precise detail-oriented nature—with something more, well, emotional.
Why is that? There are a couple of things at play.
For one, stakeholders often don't see the value in procurement. To get buy-in from the top, you'll need to find a way to communicate your goals in a way that sells the outcome more than the nitty-gritty. For example, when you're selling a car you don't sell the features, you sell the feeling—wind in your hair, or looking cool while you rip around jagged cliffsides.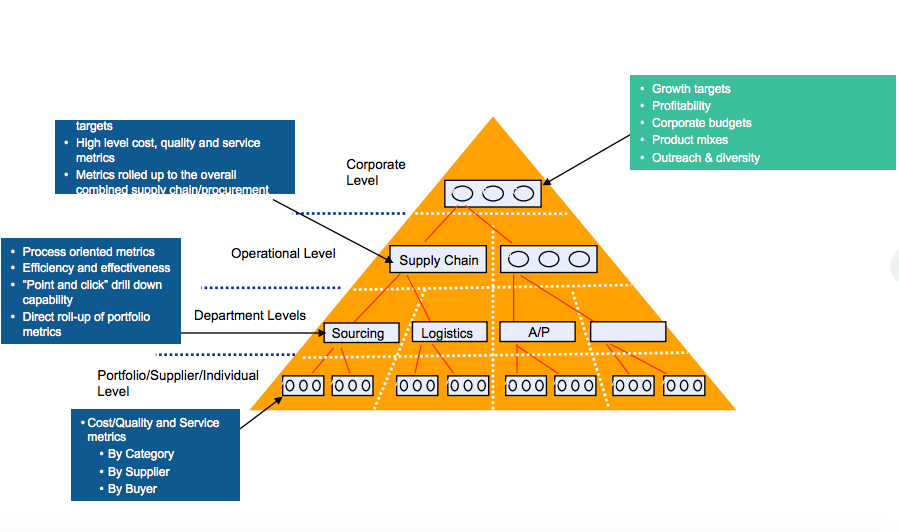 Sure, it's hard to make procurement glamorous, but you can do better when it comes to communicating how your function of sourcing and negotiating can help the company achieve goals. Think events going off without a hitch, a product going to market before the deadline, etc. The result resonates with an audience that usually can't be bothered to get stuck in the weeds.
Capture their imagination, and you'll come out with enthusiastic collaborators.
The idea of storytelling has long been part of some business functions like advertising or marketing. But these days, it's become a way to bridge connections in other realms of the business sector.
The other piece of the storytelling pie is connecting with your suppliers. Buyers manage risk for the team, and they need to communicate goals with outside suppliers. It's hard to connect when you're using complex jargon. Instead, express your end goal and what you're looking to get out of the relationship.
If both parties value sustainability, you can work together to find the most eco-friendly materials. That supplier might help you come up with consolidated shipping to cut down on your carbon footprint.
Wrapping Up
With your keen eye, ability to lead teams, and negotiate like a beast—your skills are in high demand.
But the process could be improved by training your subordinates to take on some of the softer skills. Adding technology to the mix stands to help streamline admin tasks. You'll have the time to train staff to be better negotiators and strategists.
Procurement pros need to focus both inward on the small stuff and connect with suppliers and build vendor networks.
[content_upgrade cu_id="3587″]Need to Upgrade Your Procurement Strategy? Download our guide to get started.[content_upgrade_button]Click Here[/content_upgrade_button][/content_upgrade]
Get Top Rated Purchasing Software & Replace The Purchasing Book.