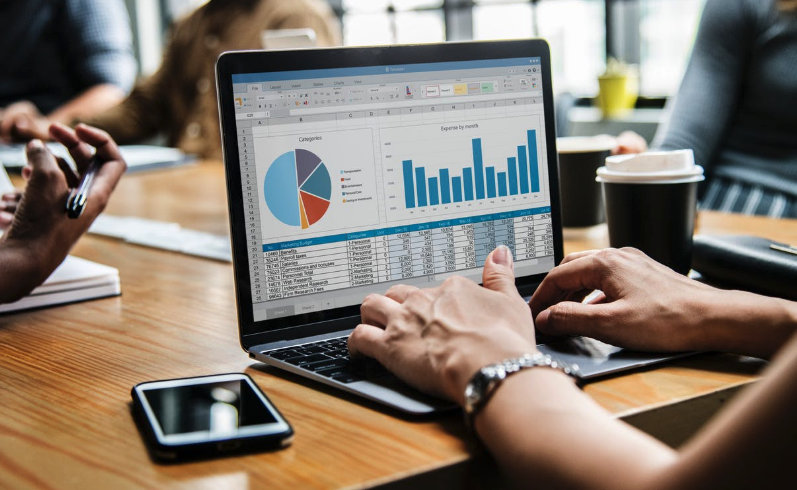 Digital purchase order management is more important than you think. The right system allows you to get ahead of the inefficiencies that cost you money and waste time.
In this article, we'll look at some of the ways that teams can benefit from adding a purchase order management process to their procurement strategy, including risk management, improved vendor relationships, and access to important purchasing insights.
[content_upgrade cu_id="4481″]7 Essential Purchase Order Management Tips: Free Download[content_upgrade_button]Click Here[/content_upgrade_button][/content_upgrade]
Get the P2P Process in Place
We actually talk about the P2P process in another recent post, so we won't get into it too much here. But the concept is pretty straightforward: procure to pay, or P2P, represents the entire purchasing process from initiation to payment.
Typically, P2P involves the following steps, with automation built in for increased efficiency.
Initiate PO
Approve PO
Forward PO to Vendor
Receive Order (check the quality, quantity, and run 3-way matching across documents)
Pay invoice
P2P begins when the person requesting an order creates a new PO. They'll fill out the appropriate details and hit submit. From there, that request is automatically forwarded to the appropriate approver (or approvers) based on a pre-defined workflow.
Once any required approvers sign off, that purchase order is automatically sent to the vendor.
Later on, when the shipment arrives, someone at your company will receive the product and make sure the order matches what was defined on the initial PO. Any discrepancies should be addressed with the vendor for quick resolution.
If everything looks good, that information will be sent to accounts payable who will then review the vendor invoice along with the initial PO and packing slip. Once they verify that everything matches, they'll pay the invoice.
The benefit of managing this cycle digitally is that all of these documents—from the initial PO to the invoice—can be reviewed from a centralized hub.
Accounting teams no longer need to ask the purchaser for the original order, they can view it from their procurement software or in their accounting program. ProcurementExpress.com syncs with accounting tools like Xero and QuickBooks, eliminating double entry and the tedious back-and-forths between accounting and everyone else.
This process comes with a whole host of benefits that extend well beyond automated approvals. Keep reading and we'll look more closely at what proper PO management can do.
PO Management Means Better Reporting
It's in the reporting where you'll get some major advantages over manual PO processing methods of the past.
Because purchase orders are at the heart of procurement, purchase order reporting provides teams with the ability to understand what's working, what's not, and how little inefficiencies can add up to major financial hits.
In our system, for example, you can easily pull up any purchase order and see who approved it, what budget it was attached to, and when the associated invoice was paid.
Beyond this general idea that reporting is a good thing—because of course, it is—here are some more specific ways that PO management pays off.
Use POs to Stick to Your Budgeting Goals
Technically, budgets and POs serve a different purpose. The budget lays out your spending goals, while POs are a tool that can help you manage your spending in a more transparent manner.
As you review budgets and forecasts to compare them against actual spending, you'll have the ability to plan future projects by reviewing historical data. In other words, sticking to this approach long term gives you the ability to set more accurate budgets.
In ProcurementExpress.com, users can set their budgets based on financial goals and impose spending limits to prevent any accidental overages. You can also link each PO to a budget, allowing approvers to review incoming orders against remaining funds. What's more, we make it easy to allocate portions of POs to specific departments or projects, so orders that span multiple budgets can be deducted from the appropriate category.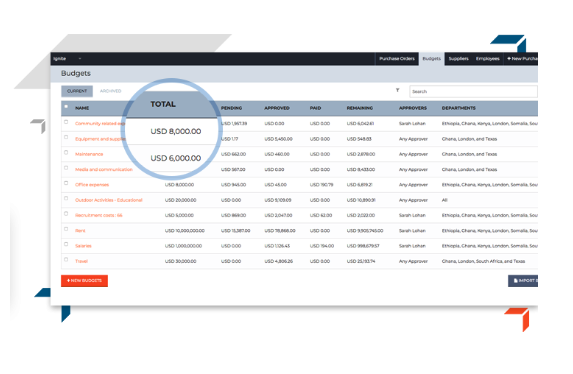 A sound purchase order management process gives procurement teams more time and energy to approach their role more strategically.
When you can access comprehensive pricing breakdowns, review contract terms, and have a clear picture of financial goals, you can use that knowledge to assess your standing in the market and from there, develop a plan aimed at reducing risks.
Define a risk management plan that covers everything needed for your company to complete orders as usual. This means always keeping tabs on market changes, potential vendor partners, and multiple solutions for any risk that might occur.
For more info on turning purchasing insights into market advantage, we recommend checking out our post on the Purchasing Chessboard.
Without purchase order management software in place, it's difficult to spot bad vendors before they become a problem.
Having a PO process means you have a record of who you do business with, and the vendors in your system should be reviewed on a regular basis. This tracking system allows you to make sure that your vendors continue to add value to your company.
Procurement should monitor vendors on an ongoing basis, watching for factors like price increases, expiring contracts, or poor performance that could put your company at risk.
As you can see from this graphic below, developing a procurement strategy is a multi-phase process. Initially, the goal is gaining control over budgets, contracts, and order tracking. Over time, you'll develop a standardized system with KPIs and a proactive approach to working with vendors.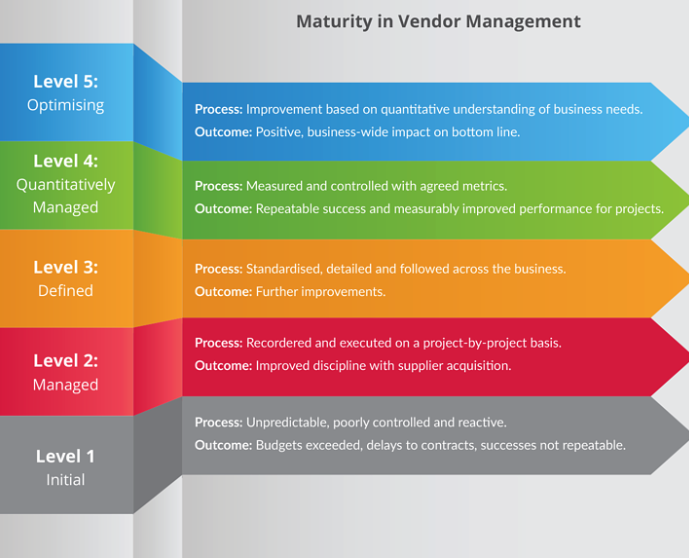 A PO system offers some protection to buyers—there are no surprises when the vendor sends an invoice down the road. Finally, after terms have been established, procurement teams can customize form fields so that they stick to the terms outlined in the vendor agreement.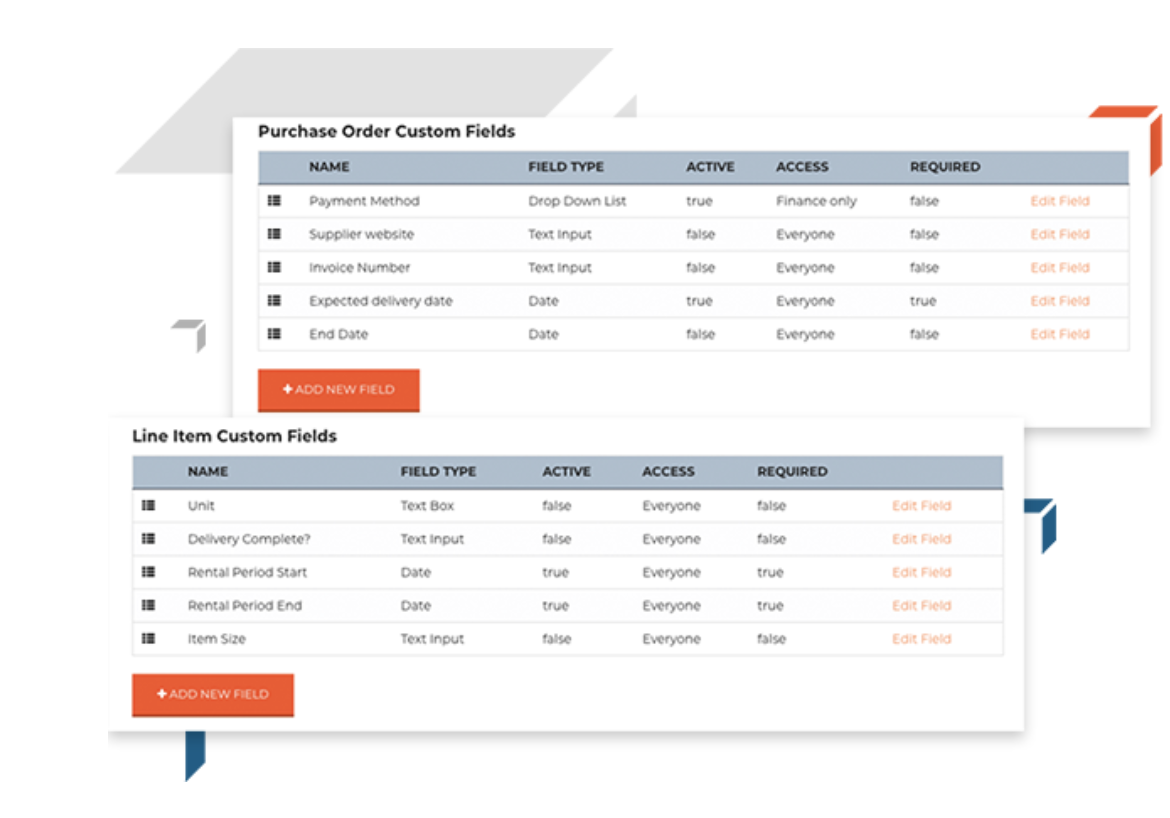 Use Purchase Order Records in Your Audit Trail
An audit trail is made up of records documenting each step in a business transaction. This means invoices for any payments your company has made, documentation of sales contracts, as well as things like payroll and human resource records.
From a procurement standpoint, purchase order management plays a major role in making sure that at least on the purchasing side, you're well prepared for any surprise visits from an auditor.
Using a system like ProcurementExpress.com allows you to host all relevant source documents in a central storage hub—and you can easily filter through orders by vendor, by date, and by project—and pull up any notes, contracts, or other associated documentation.
Not only is a digital audit trail a convenience that allows you to ditch the file cabinet once and for all, but it's also a critical tool for fraud prevention.
Final Thoughts
As you can see, there are many benefits associated with managing purchase orders, but in order for organizations to reap those benefits, they'll need to set limits by amount or spend category, set approval flows, and continually monitor their spending against budgetary goals.
That said, the right PO system can make all the difference. ProcurementExpress.com promises a simpler approach to managing purchase orders with easy reporting tools to help you stay on track. Sign up for the free trial to see what our PO software looks like in action.
[content_upgrade cu_id="4481″]Subscribe here for your free copy: 7 Essential Purchase Order Management Tips[content_upgrade_button]Click Here[/content_upgrade_button][/content_upgrade]
Get Top Rated Purchasing Software & Replace The Purchasing Book.