Learning new software is not on your team's list of favorite things to do.
People tend to resist change, and most would rather stick to the status quo than learn something new.
That's why breaking the news is tricky.
Apart from being the unlucky messenger, you're not sure that your colleagues would use the tool correctly – if at all.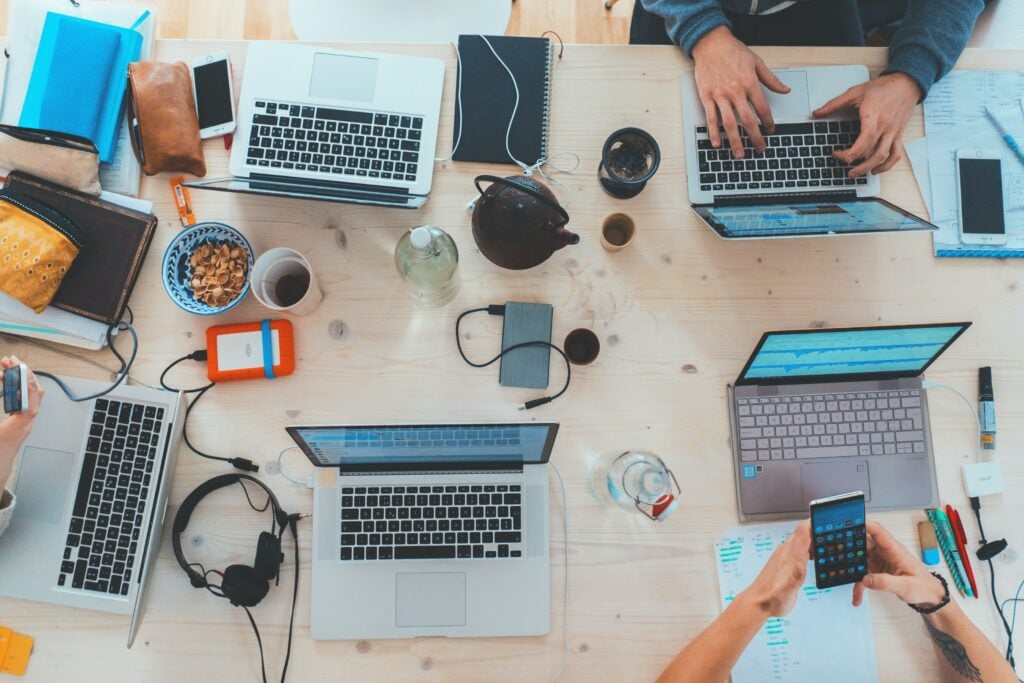 Companies spend thousands of dollars on underutilized software. In the US, an estimated 37% of software remains unused in the workplace. And even if your team ends up using it, they're probably not having a good time.
Users find advanced technology challenging to use on the best of days. Despite being promoted as "user-friendly", many applications are not designed with the bookkeeper or facilities manager in mind. Sure, they may deliver the promised results, but they're not gaining you popularity with the crew.
Procurement Software and User Adoption
When it comes to procurement software and user adoption, the statistics are bleak. According to CIPS, industry members believe that only 10% of procurement software rollouts are successful.
Apart from our reluctance to learn new systems, procurement software interfaces are more complex than your average B2C e-commerce site. Comparing them to three-click apps like Amazon, users tend to have unrealistic expectations.
So, where does this leave finance managers eager to increase efficiency, achieve cost savings, and gain a return on their investment?
What makes ProcurementExpress.com different from other software products that never quite make it off the shelf?
Onboarding Program
Consider this: which software applications do you use all the time? Is it the uber sophisticated ones or those you can operate in your sleep? Are there apps you avoid because you keep grunting over them and haven't taken the time to figure them out?
Some software applications require at least two Udemy courses to master. But who's got the time for that? Training should be included in the purchase price and commence before anything else.
That's why we've got a rigorous five-week onboarding process called the Flying Start Program. Going through this exercise with our customer success team, we ensure that you and your colleagues go from acquainted to comfortable with our app.
After we've welcomed you as a new customer and delivered donuts to your door (yes, we really do this), we schedule several calls and webinars with you and your crew. By Week 5, you can expect to start using ProcurementExpress.com confidently and easily.
Meanwhile, if you've signed up for customization, our devs get stuck tailoring the app according to your unique requirements. Once we're done, we set up another demo to show you how it works and what we've done to put your spin on things.
Thorough onboarding will ensure that employees use – and probably enjoy – the app. In turn, you get an ROI kickback and friendly faces around the office.
Ratings and Reviews
It's easy to say our app is user-friendly, but what does that mean exactly, and what do our customers think?
According to TechTerms.com, software is user-friendly when it's simple and reliable. In other words, the interface is straightforward, and the app does not malfunction or crash.
With an average rating of 4.65 stars, Software Advice has nearly 370 ProcurementExpress.com reviews. And users have loads to say about the app's ease of use.
"The product is easy to use, which is the most important thing for me."
"It's user-friendly and causes a lot of saving on time and paperwork."
"Procurement express is very easy to use. We have had no issues with placing orders."
Reviews on G2 give ProcurementExpress.com an average score of 4.5 stars. In responding to a question about what they liked best about the app, here are a few users' experiences:
"The ease of use is exceptional. When I need to create categorized expense flows for company reporting, the program allows me to circumvent outside programs and the time it takes to create the detail."
"This is actually the best software we've worked with for check requests and managing invoices. Easy to use and intuitive. No issues."
The Proof Is In the Adoption Rate
As you see from these reviews, ease of use is one of the biggest pros of ProcurementExpress.com. But while an intuitive interface is convenient, the more important benefit is that it radically increases user adoption rates.
Even if an app gets a five-star rating for functionality, it's pointless if your employees aren't using it. The most effective procurement software in the world cannot help you reduce costs and control spending if it's difficult – and thus time-consuming – to use.
When it comes to software adoption, onboarding is equally important. Simple as our application may be, we ensure that you and your team are trained to use and leverage the app's best features.