Delivery Science uses Procurementexpress.com to Approve Pos anytime, anywhere.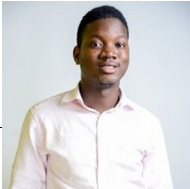 "With Procurementexpress.com, I can find exactly what I need, without having to sort through a mix of paper, online docs and folders full of receipts. And now I don't even have to go into the office to approve a PO…I can do it from anywhere."
Victor Olomo
Product Manager
Delivery Science Inc.
Delivery Science builds software applications for enterprise clients, but they hadn't found a good software solution for their PO system. So they used a mix of online and printed documents to get POs approved. But it was a tedious system that required staff to come into the office just to approve a PO. Now that Delivery Science uses Procurementexpress.com, they've cleared the PO clutter and can approve POs while on the go.
Everything in one place
Previously, Delivery Science used a combination of offline and online documents to process POs, including Google Docs and printed POs for approvals. Then they'd have to scan all of their receipts, and put those in a separate folder.
The problem is that it was a frustrating, time-consuming system. "Everything was in one really long Google Doc," say Victor Olomo, product manager at Delivery Science. "You'd have to scroll and scroll to get to what you need."
Now that they use Procurementexpress.com, their system is streamlined–everything is in one place. "I can pull up just the PO I need to see," says Victor, "without all of the searching and scrolling."
Approve anywhere there's Internet
Another issue with Delivery Science's old system was that it required someone to physically be in the office to approve a purchase order, or they would have to call into the office to sign off on the PO.
"It was really inconvenient," says Victor.
But since Procurementexpress.com works anywhere your smartphone does, approvals are now a piece of cake. "I can approve them immediately from anywhere," says Victor. "No more traveling into the office just to approve a PO." And, he can approve POs straight from his email inbox, no log-in required.