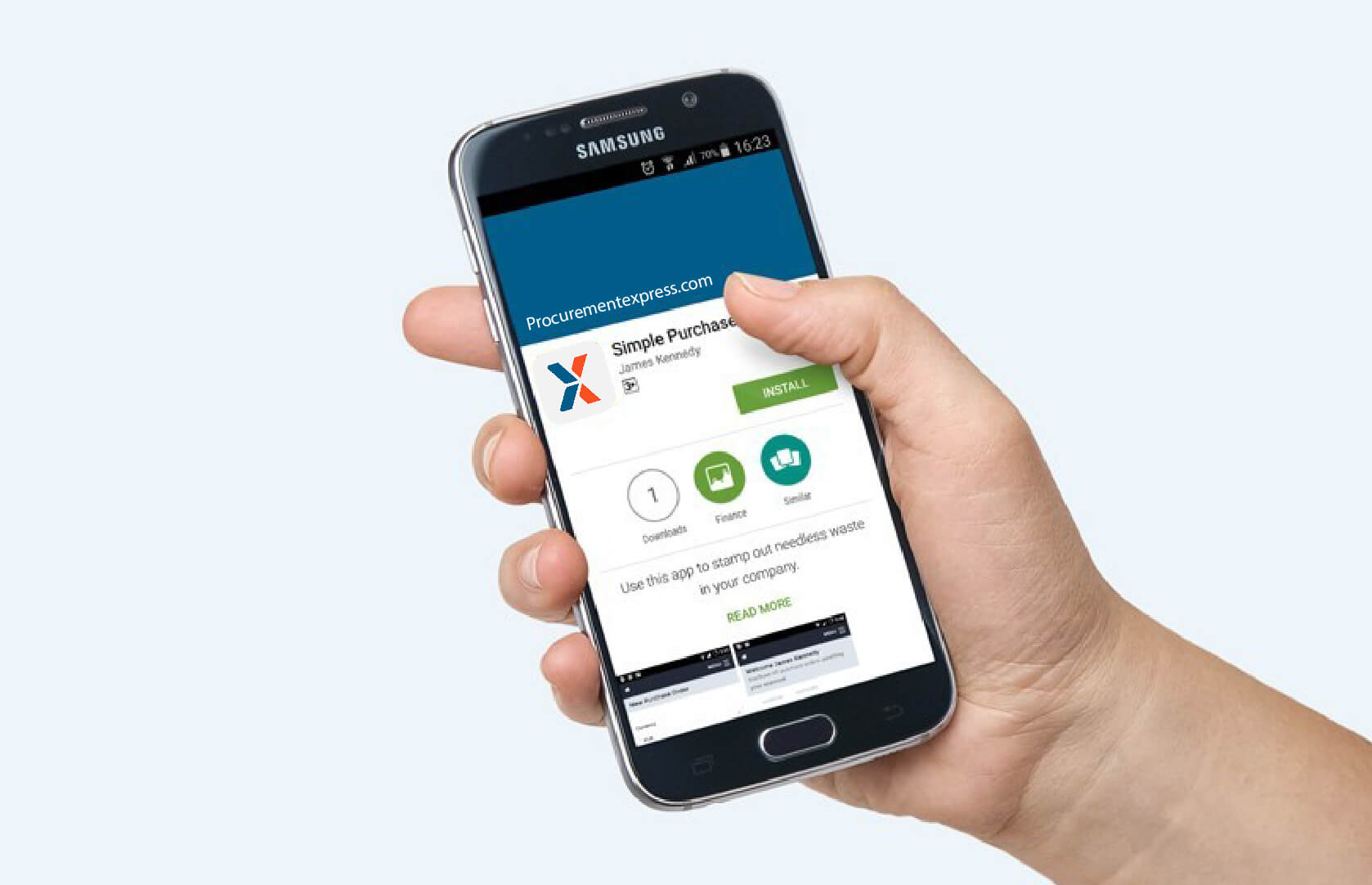 Dublin, Ireland, 23 February 2016 – Procurementexpress.com has added an Android App to the arsenal. With one-click access and the same easy interface we have come to appreciate, they certainly do have the droid you were looking for.
Procurementexpress.com is a straightforward purchase order solution with a lot of customizability under the hood. Set apart from competitors by in-depth approval rules, ease of use and award winning customer support, this system has built a loyal following.
"I would recommend Procurementexpress.com, as the best that I have come across in +30years of working for 10 or so different organisations."  David Stephens , Operations Manager at MG3 UK
The new addition has all the great features offered by Procurementexpress.com, plus convenient one-click access for Android users. This is the first in line for local device developments. You won't have to watch this space for long before iPhone joins the line-up.
"Procurementexpress.com will continue to find new ways to help entire companies communicate better about money.  The Android app is just one way we can help teams collaborate more efficiently and avoid needless spending errors." Co-founder, James Kennedy
The app will be available for download on the Google Play Store from 24 February 2016.
If you would like more information, please contact:
Mariska Pansegrauw, Media Relations (Procurementexpress.com)
+27 (87) 550 0493
mariska.pansegrauw@ProcurementExpress.com