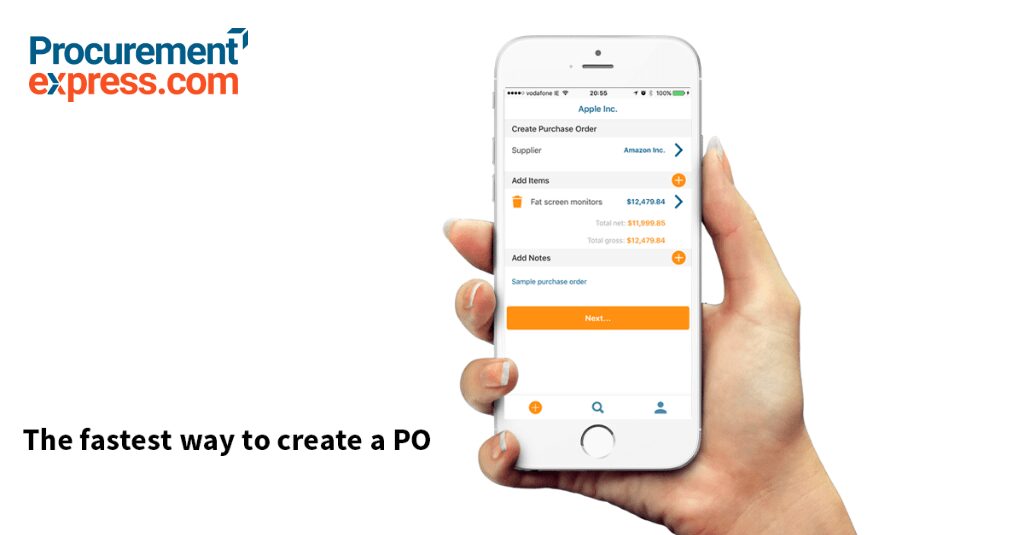 Procurementexpress.com's new iOS app is called "Share Purchase Orders" and that is exactly what it does. An automated purchase order system, created for small to medium sized businesses with multiple suppliers. This unique iOS app is now available on iOS App Store completely free, forever. It's simple, user-friendly and useful to all iPhone users.
"Having used one of the leading ERP platforms for 11 years and the misery that comes with it, Procurementexpress.com is a real breath of fresh air!" – Head of Business Development, Ksubaka Ltd.

This new iOS app, aimed at super fast PO creation, has the following benefits:
Have control over your spend

Fully functional and never expires

Create Purchase Orders to send directly to suppliers in seconds

Save hours of time spent on administration

Be sure you are not over-paying suppliers

Compatible with the Procurementexpress.com purchase order suite

Guaranteed to pay for itself in hours (even if it is FREE)
Procurementexpress.com is the fastest way to sort out your company's wasted spend with the least amount of effort. You can get your whole team on board within hours and access fantastic features to suit all your purchasing needs.
Tweet this: Procurementexpress.com is the fastest way to sort out your company's wasted spend
With Procurementexpress.com, you can load suppliers & products and view your PO history on demand. It's customizable so you can capture info important to your company. The share button allows you to share your PO's on any platform available on your iPhone. Purchase orders sent to suppliers, act as a purchasing contract between your company and the supplier.
Check it out: Procurementexpress.com is the best-rated purchase order app on capterra.com.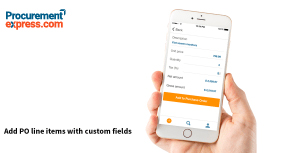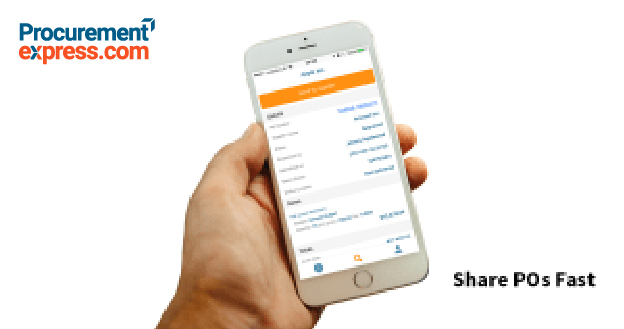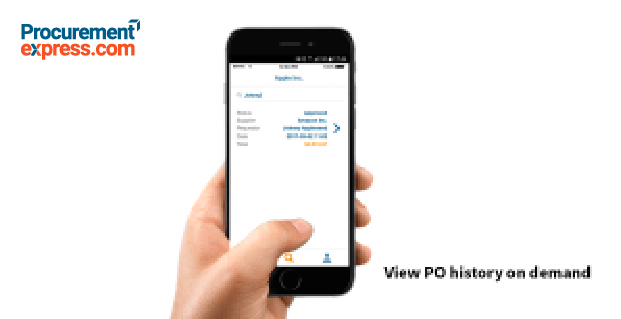 What our customers say:
"Easy to use and yes … even a little FUN!" – Yvonne Wong, Gravitational Marketing, Capterra review.
"Approvals go through faster, no papers to be lost, no fudging of dates by people who wait until the last minute! What's not to like?" –  CJ Jacob, Executive Assistant, Arkansas School for the Deaf
If you'd like more information, please contact: Mariska Pansegrauw, Media Relations (Procurementexpress.com) at: [email protected]