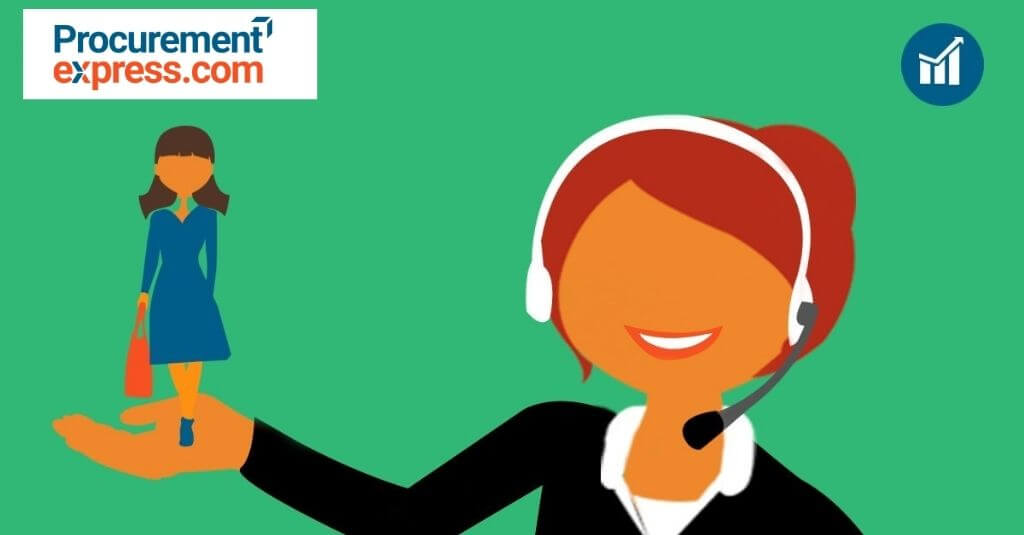 Everything is shifting towards customer-centric marketing. The art of marketing has been evolving since the beginning of time.  Customer-centric marketing is fast becoming the future of marketing. Today's customers are looking for personalization in brand messages. If you cannot deliver that to them, they'll go elsewhere.
But, what is customer-centric marketing?

SuperOffice, a software company defines it this way, "Customer-centric is a way of doing business with your customer in a way that provides a positive customer experience before and after the sale in order to drive repeat business, customer loyalty and profits."
It is a way of placing the individual customer at the center of your marketing strategy, design and delivery. It is based in the understanding that customers have different behaviors and preferences. Tailoring your product and service offerings to suit a particular persona for a selected target market presents rich opportunities to move past the one-size-fits-all marketing philosophy.
In this blog, I am going to share with you why customer-centricity is trending on the future of marketing.
Tweet this: Customer-centric marketing is fast becoming the future of marketing.

It's a Simple Philosophy
Things that matter most in marketing are not so complicated. While you may be upholding mission statements and focussing on core values for the success of your business, a simple selling point philosophy can drive your marketing efforts significantly. This is a marketing approach that is derived from creating something that's simple and concise.
The philosophy of customer centricity empowers the marketing teams and agencies to target the right customer with the right channel and right message at the right time. It also helps them to orient their activities around a strategy that will drive long-term value to the business by targeting and producing high-value customers with consistent loyalty.

It's in the power of personalization
'Know your client', is a simple rule in marketing. It is also a rule that shapes everything about your marketing strategy. Before you plan and forecast on what sales or profits you expect to realise, the target audience should be your main focus. Remember, it's not about you.
It's certainly not about your location or your ability to produce the greatest quality.  It's about how your service or product will better their lives and what they stand to benefit from it. Always do research and try to put yourself in their shoes.
You need to know and have a deep understanding of their needs, problems and pains which need to be addressed by your product or service. Identify a common need amongst your customers and try to figure out how you can provide a lasting solution. All this shapes your marketing strategy as you zero in on the right persona with the right message.
A recent article on Forbes.com stated, "Apple users stick with the brand despite the products costing three times more than other similar products. That's because Apple values the customer experience and people respond accordingly." Customer centricity is about understanding your clients and giving them a customer experience that makes them coming for more. It is about how your brand makes the customer feel which makes them willing to pay a premium for it.
It's also in the power of Automation
To maximize the value of customer relationships, it is crucial that you use the right automation tools. Automation is the step that facilitates the impact of marketing actions towards the right target audience.
With marketing analytics, you can measure and re-target many customers through social media. Many customers are always searching for things online, on social media networks and are generally connected to family and friends on the internet. Having the right automation tools ensures a wide access to new customers and referrals.
Besides helping you maximize on customer relationships, automation can help you to efficiently manage marketing budgets. For example, Procurementexpress.com is an automated purchase order system that helps you to spend within budgets. In marketing terms, it is not good to worry about costs of advertising while at the same time trying to focus your energies on customer-centric marketing.
Procurementexpress.com gives you peace of mind and can save you both time and money. It is a user-friendly app that your staff can master it in few minutes. With only a few clicks, marketing CEOs, CFOs, COOs and managers can approve, reject or comment on PO requests. You can easily track every spend on the budget and can do approvals whilst travelling as it is easily accessible on mobile devices. It has customizable PDF reports to suit your needs.
Try it here for free! Our 24-hour customer- success ninjas are waiting for you!