This is our monthly app update that highlights recent release features and product improvements. A good balance of new product features and bug fixes is always at the order of the day.
---
New Release – Features!
Import line items
The super-time-saver feature release which we're all very excited about.
Create Purchase Request -> Import line items -> Import a .CSV file with your line items.
Here are some more detailed instructions.
One-Time Card: Beta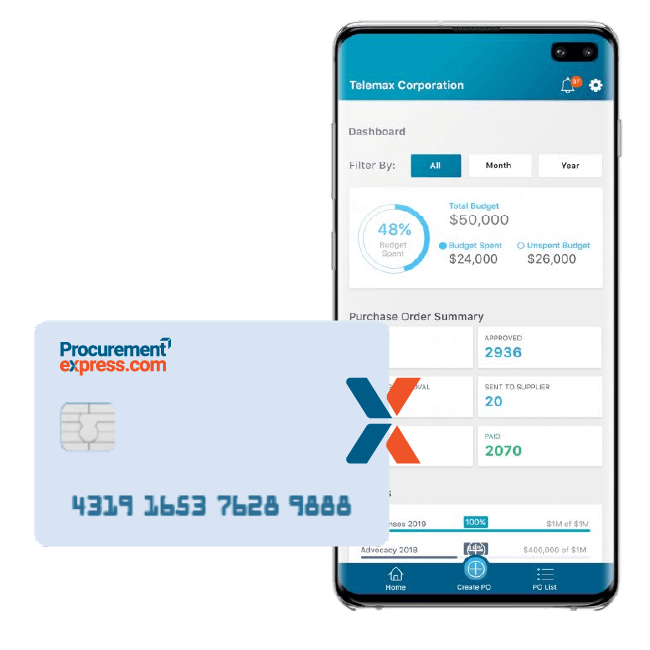 After a PO is approved, the requester can then request a One-time card. This will be a virtual credit card released for the approved amount of the PO only. This means that you don't have to give your employees access to the company credit card and it makes the CC reconciliation a breeze at the end of the month.
We've released the Beta version of this new integration. This functionality is only available in the USA for now and we're planning to expand after a successful USA launch.
For more information, you can visit our page for Automated Credit Card Reconciliation. If you'd like to join the Beta program, complete this form.
New report: Invoices
Click on the settings dropdown (top-right) -> Reports – > Click on "Export Invoice Report" -> Pick your date range ->
Here you'll see the new invoices report that gives you a breakdown of your invoices and their statuses.

Enhancements
Change Department Alias everywhere
Previously, if a Department alias was in place, we still had the name "Department" in some places. That is now fixed.
Tooltips
You'll remember the confusing tooltip layouts that were previously seen in the company settings…go and check out the new and improved tooltips.
When you copy a PO number you'll see the correct text of "PO number copied" instead of the previously seen "Approval Key Copied"
We fixed the department, budgets, and employee selection functionality. The selection function used to be a bit jumpy, but now it's smooth and easy.
We've made some updates to the emails to make everything more compact and easy to read.
Hover over effect on menus and listing screens. This will help you navigate the app easier.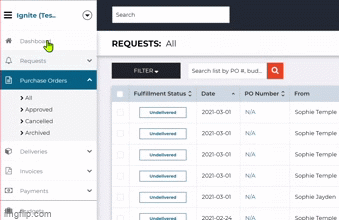 Bug fixes
We've made some headway with bugs too, all the bugs below have been fixed:
There were some situations where the requester name changed on the POs
Partial payments were not appearing on the payments tab of the show PO page
Fixed duplicate QuickBooks account fields
QBO integration was providing liability and assets for some companies
Users were able to reject an already approve PO via email
QBO business validation error inclusive tax type not allowed
QBO Account field appeared on companies that do not have the integration active
There was a temporary issue with downloading reports
Have a feature suggestion to improve your experience in the app? Raise your voice using the new feedback portal.  
Go to https://feedback.procurementexpress.com, add your suggestion and wait for one of our moderators to review it, or upvote your favorite features in the portal. You will be notified of any updates or changes regarding your suggestions and your upvotes. The portal can also be accessed within our app: go to the help menu, and inside you will find the "Suggest a feature" option.