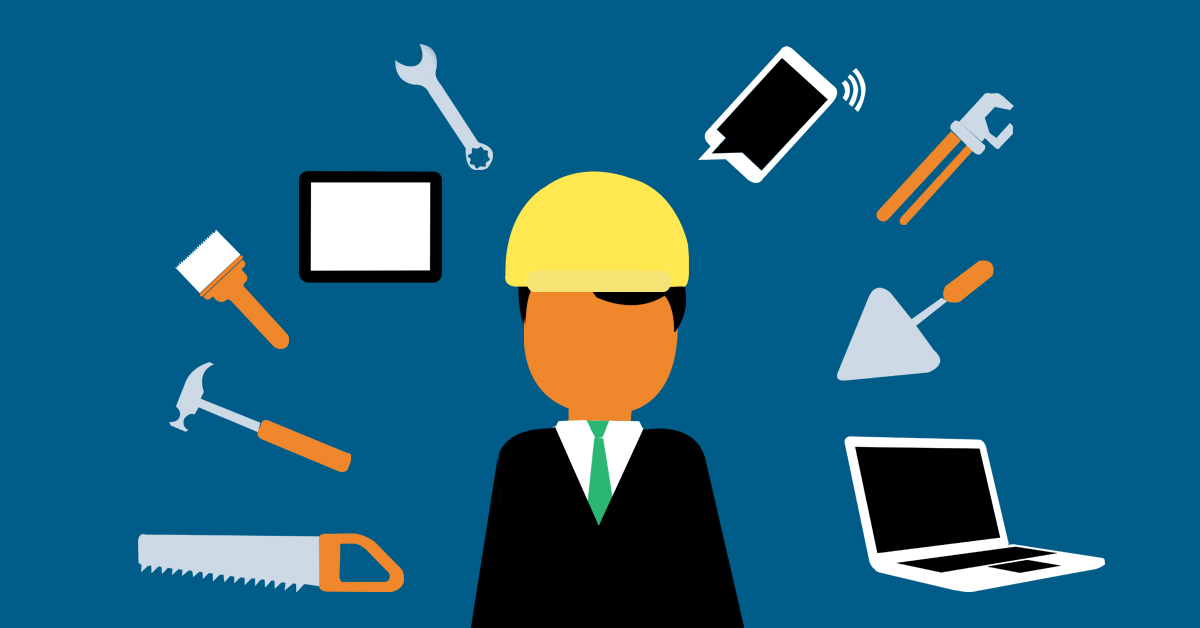 There are so many facets of a project that needs to be taken into account before tackling the budget of any given project. Every CFO needs to be careful of which tools or apps to use to help them through the process.
The young skilled modern day CFO is used to getting information at a touch of a screen and being mobile is futuristic. Today's business productivity tools make it easy for a CFO to be in tune with their department and company, while increasing their own productivity and while being on the run.
You need to be on top of your game to stay ahead of the pack.
Apps have taken finance by storm, and a good thing too. In today's cloud-based, mobile world, the old way of storing and using information is crippling for the modern day CFO.
Before just hacking away on a hearsay downloaded app, stand back and take into account the following factors:
Fast Communication tool
A vitally important aspect for a modern day construction CFO is communication. Communication between team members in a project has to flow and be up to date with what's happening on site at all times. Going from site to site makes it difficult to communicate using  a paper based system and there's just not enough time in the day to phone everyone that's involved in a project.
A few good apps:
Mobility off the app
A good app will move with you while you are running to meetings all over the world, it will do the little things that matter while you focus on signing contracts, meeting the right people to work with on a certain project or overcoming  project setbacks.
A few good apps:

Is the app up to date with your industry news
Understanding your market is key. If you don't know what your competitors are doing, or what hits the construction industry is taking, you will not make the right decisions when it comes to assembling your project into a fully functional working machine.
A few good apps:
Keeps you fit while you work
A census was done in the white collar level of the Australian Construction Industry taking in consideration the daily stress that their job entails. Asking them if they are fully aware of the consequences and risks they could be facing with the growing presence of mental illness in their industry.
Occupational mental health is an issue that has grown in importance in Australia over recent years as increasing amounts of workers are diagnosed with mental health disorders. This emerging epidemic of mental health problems is not only proving to be detrimental to the personal lives of the workers but also the economic productivity of the wider state.
A few good apps:
Finances Finances Finances!
The most important app to get is the app that can help you keep track of your project budget so you don't have to. It takes hours of analysis and compiling of statements to know what the budget spend is on all your construction projects. There is just not enough hours in a day to know what every person is doing or spending on different projects. Finding and app that can do all the 'controlling' for you will help make your job much easier.
The best proven Purchase Order Application:
Procurementexpress.com helps companies achieve sustainable growth through efficient spend management. This goal is secured with an efficient purchase approval application, a relevant knowledge base and committed support.
Our software communicates the idea of being straightforward and easy to use, which is evident in our benefits:
Time Saving
Same day implementation.
Intuitive, no training required.
1 click approvals.
Award Winning Support
24h support.
Concierge service available.
Bespoke development services.
Adaptable
Fully customizable PDF.
Tailored reports.
Approval rules.
You are the rock of your organization, without your expertise on every project there will be slim to minimal chance of the Project succeeding. Make the right decisions so you can be certain your project runs according to plan.
If you'd like more info about Procurementexpress.com, please contact us: [email protected]
Leave a comment.