Zaps for Construction Teams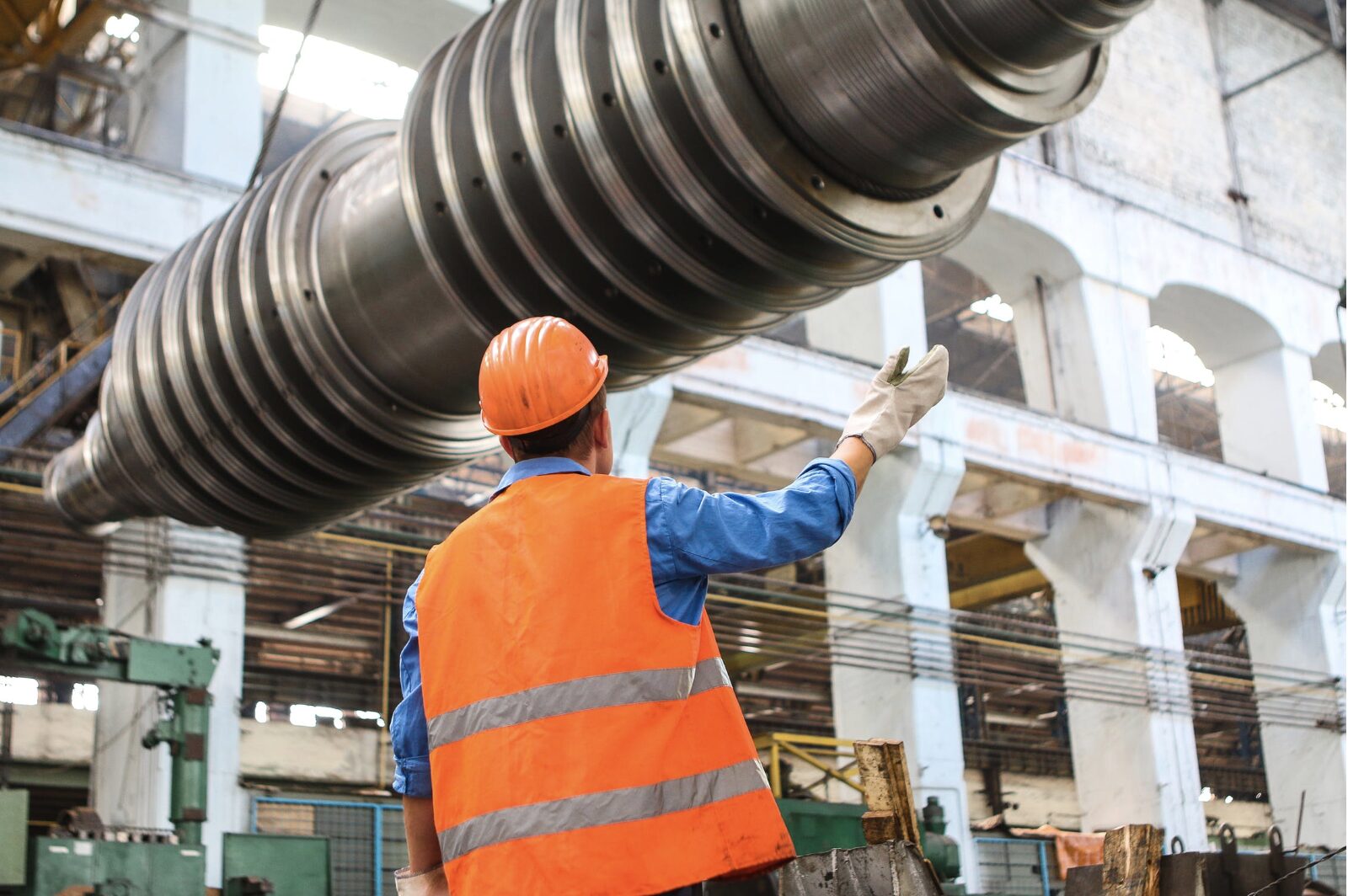 Choosing a new software solution is rarely as simple as finding a tool that meets your basic requirements and clicking "buy." To get the most out of your new investment, you'll need to find something that not only works well with your existing tools but helps you get more out of your entire stack. Here you will get the best Zaps for Construction Teams.
ProcurementExpress.com integrates with Zapier, which, if you're not familiar with the app, allows you to build automated connections between different software solutions. These integrations, called "Zaps," allow you to automate tasks and workflows. 
Without any additional coding, Zapier connects ProcurementExpress.com to 1000+ web apps, including many that help construction companies work more productively. 
Here, we'll look at some examples of PEX and Zapier Zaps that drive productivity, planning, and visibility for construction teams.
[content_upgrade cu_id="4772″]Free Download: How PEX Integrations Can Boost Your Reporting Capabilities[content_upgrade_button]Click Here[/content_upgrade_button][/content_upgrade]
To get started with PEX and Zapier, you'll need to have an account with both platforms. If you don't have a Zapier account, sign up for free here. 
From there, follow these five steps to connect your PEX account to more tools:
Sign into your Zapier account.
Select "Connected Accounts" from the menu bar found at the top of the page.
Next, you'll want to click "Connect new account," then enter "ProcurementExpress.com" into the search bar.
Sign into your ProcurementExpress.com account from the Zapier site — and you're in. 
Start simple by using a pre-made Zap, or create your own using the Zapier Zap Editor. While creating Zaps doesn't require any coding knowledge, we recommend checking out a couple of tutorials: How to Create a Zap and How to Create a Zap from Scratch.
Every Zap starts with a trigger, which kicks off an automated workflow when new data comes in. The Zapier Editor breaks it down as follows: "when this happens," "do this." So it's a trigger, then action. One of my favourite Zaps for Construction Teams.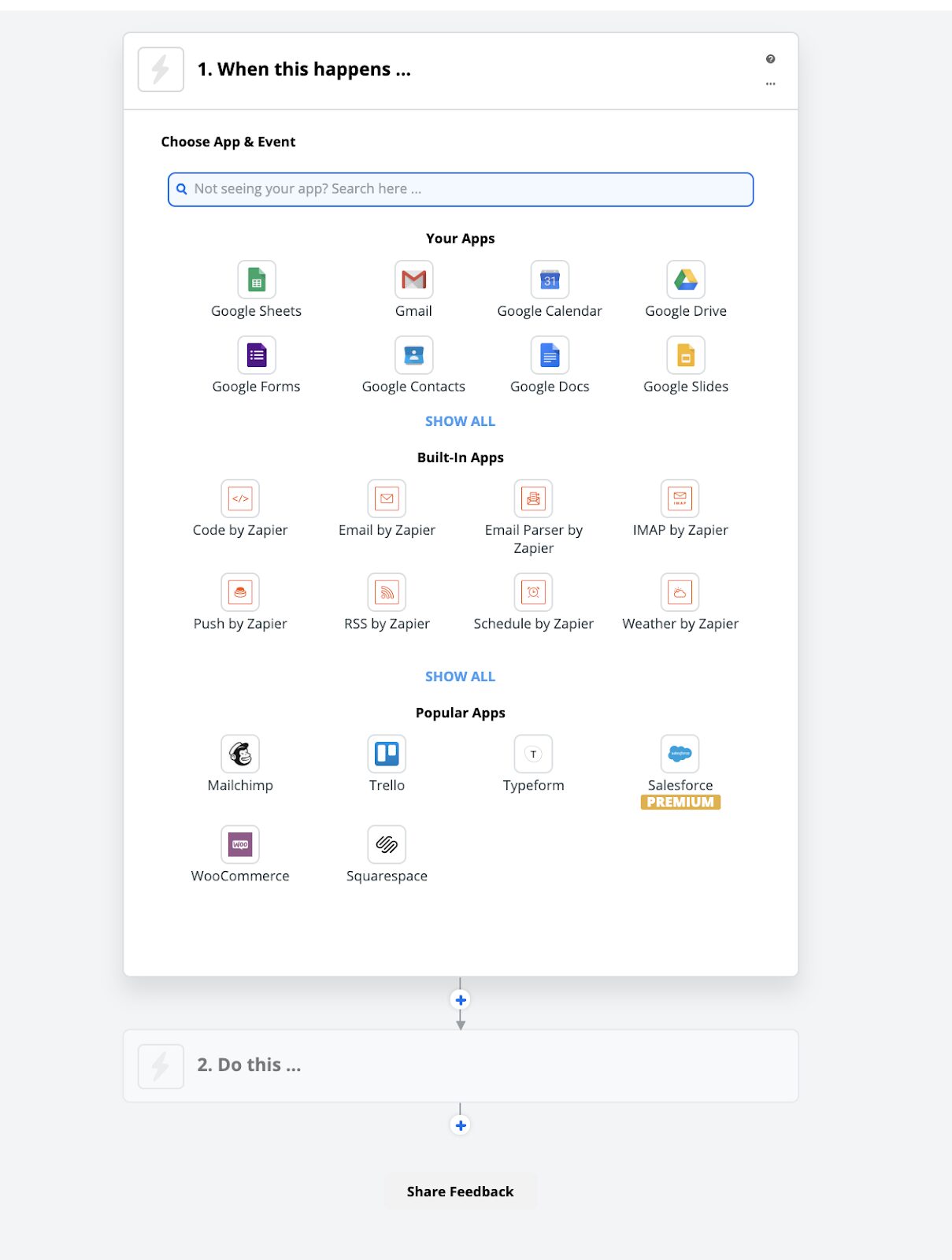 ProcurementExpress.com comes with four built-in triggers:
New Purchase Order
New Purchase Order Delivered
New Purchase Order Paid
New Purchase Order Approved
For example, you might create a new purchase order in your ProcurementExpress.com account, which will trigger an action coordinated through Zapier. Actions, in the context of Zapier Zaps, push new data into other apps based on specific triggers. 
To extend the earlier example, anytime a new purchase order is entered into the system it might create a new report inside a connected app. 
ProcurementExpress.com has two built-in actions:
Create Budget
Create Supplier
As mentioned in the previous section, you're not limited to these triggers and actions. You can customize your Zaps from inside the editor and create longer workflows to further automate your activities.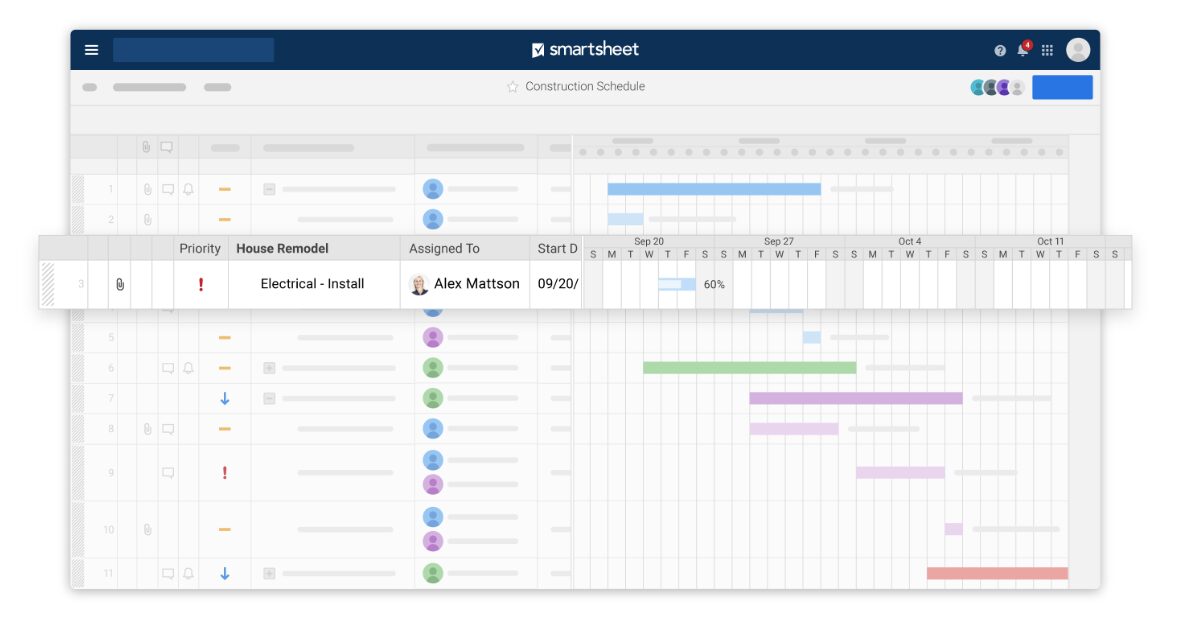 Smartsheet is a game-changer for construction teams — the spreadsheet platform helps teams plan and manage construction projects in real-time and track progress toward predefined milestones. 
Subscribers gain access to a range of project management tools, such as document and resource management, timeline tracking, and project reporting. All of these features make it easier to schedule, plan, and collaborate with teams, vendors, and clients in real-time.
Smartsheet also offers the ability to share project information with clients and subcontractors, update the project status and tasks from the mobile app, and store related files and correspondences from one central location. 
ProcurementExpress.com and Smartsheet offer 68 possible integrations, including: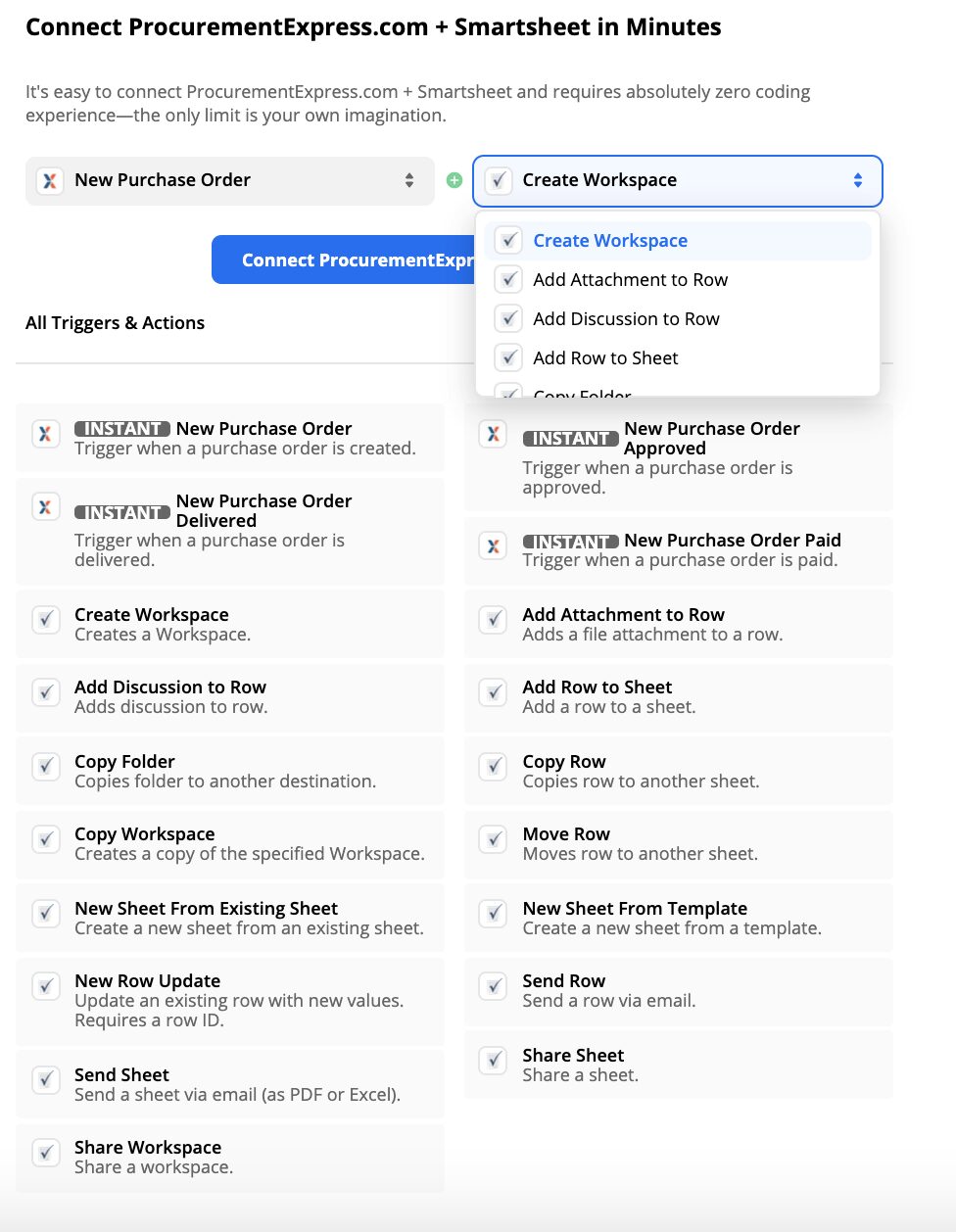 What is the value of this interconnectivity? Integrating these two tools allows users to connect purchase orders and budgets with Smartsheet's collaboration tools, in this way offering more context for how items were used on the job, why extra materials were ordered, etc.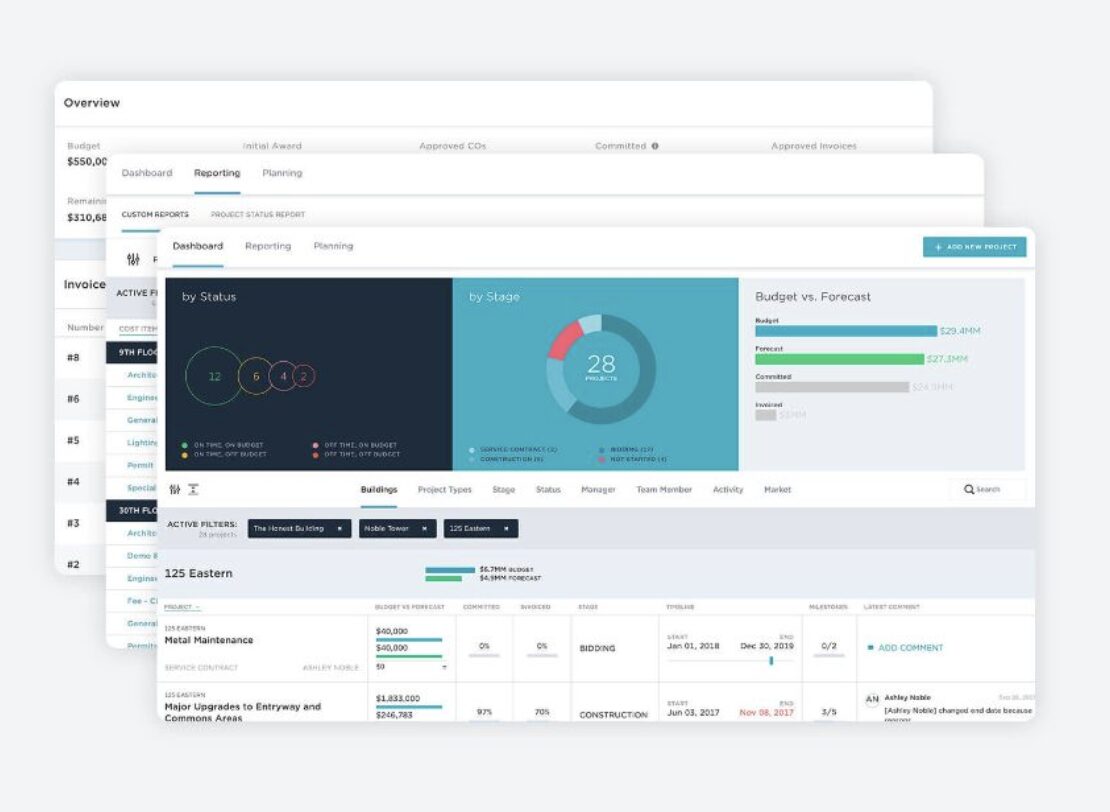 Procore is a comprehensive construction project management tool that aims to streamline everything from pre-construction to finance, resource management, and more. 
Procore offers a wide range of tools that aim to reduce manual tasks like data entry or updating Excel sheets. The key benefit of using Procore is that users gain full visibility into projects; this ultimately helps you standardize projects, enforce standards while working remotely, and protect your company from delays, budget overruns, and other risks.
Here are a few ways you might use Procore and ProcurementExpress.com together:
Find a project document in Procore when a new purchase order is recorded in ProcurementExpress.com
Upload a photo in Procore when a new purchase order has been marked as "delivered" in ProcurementExpress.com
Podio is a project management platform and social collaboration tool that allows businesses to build highly customized projects and task management systems. 
Podio's built-in social network allows teams to post updates, ask questions, and chat with team members on any device. For construction teams, Podio makes it easy to chat with colleagues, clients, and field workers in the same place as you manage projects, tasks, and calendars.  
Podio and ProcurementExpress.com can work together to bring an even more unified view to construction teams, with purchase orders and budgets linked to tasks and projects.
Here are some possible integrations you can automate:
Updating an item in Podio when a new purchase order is delivered in ProcurementExpress.com
Creating a task in Podio when a new purchase order is entered in ProcurementExpress.com
Creating a budget in ProcurementExpress.com when a new workspace is set up in Podio
The main benefit of combining Podio and PEX is that users can connect orders, budgets, and spending reports to Podio's comprehensive project management system. Construction teams can tie client details, hours worked, and project progress to orders that have been purchased, received, and used on the job.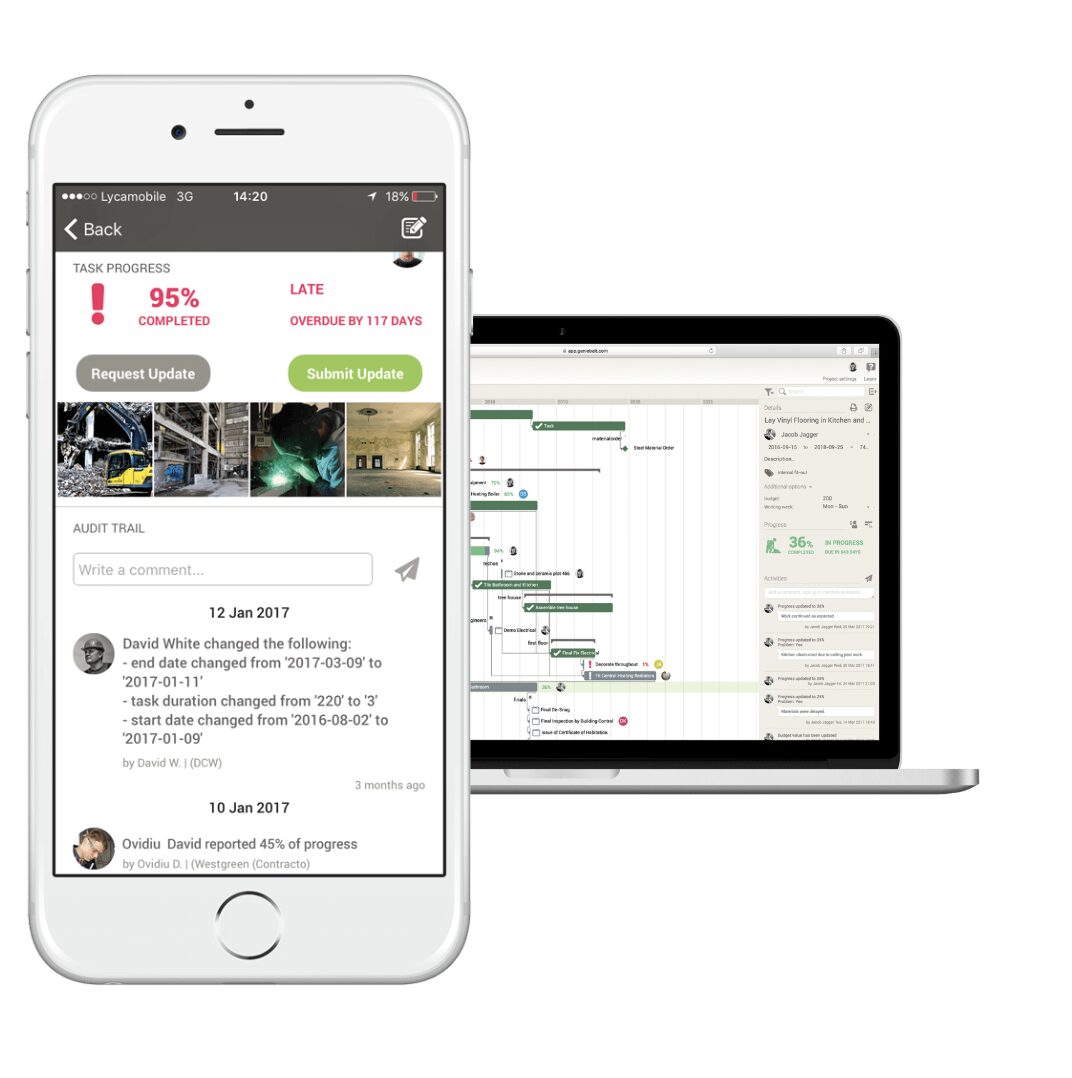 GenieBelt is a cloud-based construction app that focuses primarily on collaboration, scheduling, and document management. The main feature, however, is the platform's built-in Gantt chart, which allows teams to easily monitor construction projects with its simple visual layout.
Additionally, GenieBelt provides users with an audit trail, daily logs, and real-time record-keeping that tracks all activities, weather conditions, and other insights that make it easier to make better business decisions.  
Built-in ProcurementExpress.com Zaps include:
Creating a budget in ProcurementExpress.com when a task or milestone is created or updated in GenieBelt
Creating a new supplier record in ProcurementExpress.com when a task is created or updated in GenieBelt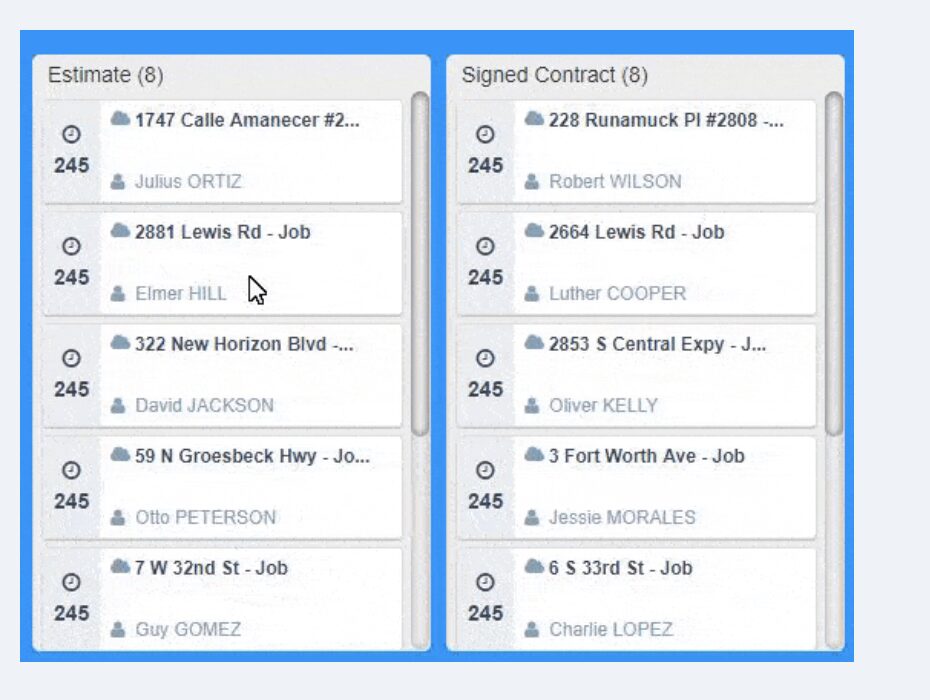 Job Nimbus is essentially a CRM for construction teams, allowing users to manage scheduling, contact records, and contracts under one central location. 
The tool offers a wide range of capabilities from e-signatures to time-tracking, task automation, and job sharing. With that said, the main benefit of using the tool is the Trello-style project management board, which makes it easy to manage schedules, tasks, and milestones associated with complex projects. 
Additionally, JobNimbus offers the sales tools you might find in a standard CRM such as lead tracking, proposal management, and pipeline reporting. Most pre-built Job Nimbus-ProcurementExpress.com Zaps relate to changing records within the Job Nimbus CRM, but there's a lot users can do with custom Zaps. 
Job Nimbus' sales-focused approach to construction gives PEX users a chance to track purchasing activities and budgeting against sales metrics like pipeline tracking, commissions, and sent proposals.
Wrapping Up
From Slack to Salesforce, social media sites, and the full Google Suite, ProcurementExpress.com users can customize their software mix to fit their unique workflow. Learn more about our integrations here.  
[content_upgrade cu_id="4772″]Free Download: How PEX Integrations Can Boost Your Reporting Capabilities [content_upgrade_button]Click Here[/content_upgrade_button][/content_upgrade]