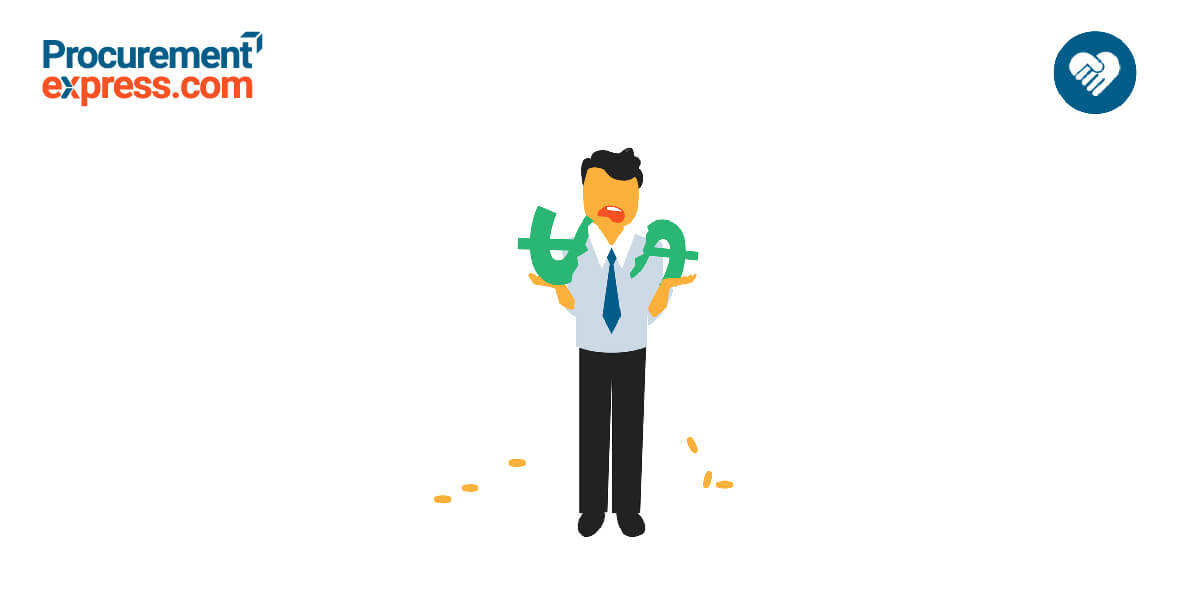 Most times, charity funds get wasted in the purchase process. The most common examples of waste, in this case, are two people in the organization buying the same thing, or when an invoice comes in and an item costs more than was initially quoted so your organization ends up paying more than budgeted. The worst scenario is when suppliers collaborate with your employees to submit a fraudulent invoice.  
A lot else can go wrong during the purchase process. This is especially true if your organization still relies only on excel spreadsheets to process purchases. Excel spreadsheets are more open to human error, fraud, theft and wastage. These are problems which an efficient purchase order (PO) system, like Procurementexpress.com, can easily solve when used efficiently.
In our previous blog, we mentioned two hallmarks of an efficient purchase order system, which we said are:
Simplicity:

A software interface is not overly complex, but is user-friendly and straightforward instead.

Reliability:

 It won't let you down because it does not malfunction or crash.
Take the two hallmarks and use them alongside this winning formula:
Tweet this: Excel spreadsheets are more open to human error, fraud, theft and wastage.
Donations = Reserves – Spend
This formula is the best way to increase your donations, either by increasing your fundraising proceeds or by reducing costs, which is what a PO system seeks to do. According to research done by Procurementexpress.com,  1 in 10 purchases made by charities ends up being a wasteful expenditure. It might seem like a small number but over time it adds up. Here's how it tends to happen:
Duplicate Invoices
This happens when different people in the same organization buy the same thing when the organization only needs one. An organization using spreadsheets usually experiences this problem whenever huge purchases are made because it is hard to keep track of every single order using the spreadsheet.
Theft
Members of staff might buy something for themselves instead of buying it for your organization. Again, this is hard to track because spreadsheets don't come with a monitoring or purchase authorization system.
Overspending
When your organization spends over budget without anyone knowing how it happened, it's a warning sign that your organization needs a PO software that can track purchases. An efficient PO software like Procurementexpress.com, for instance, forces your staff to spend within budget irrespective of what department they are from. With Procurementexpress.com each department can have a different budget.
Fraud
Globally, fraud is a serious threat to charities. The most common charity fraud involves sending a fake invoice through email. Lately, there have been reports of such crime involving charity staff, and they do this by getting around the paper-based system that most charities use.  A PO software like Procurementexpress.com reduces this risk.
Procurementexpress.com research also discovered that 30% of companies only use Excel to manage their spending, while only 10% use big ERP systems and 60% just use hopes and prayers. (This when there is no tracking and management of the charity  spending in place)
Get rid of the paper-trail hassle with inclusive online reporting that eliminates fraud.
Procurementexpress.com Will Help You Monitor Cashflow and Control Spending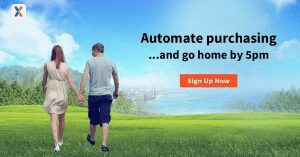 Having a spending control measure, such as someone assigned to approve or reject purchase requests, rarely works unless it is completely transparent. Procurementexpress.com is designed to make every single purchase transparent and gives you total control over which purchase requests to reject or approve.
Just like for-profit businesses, charities also need a good cashflow management system to help them maximize donations and operate smoothly. A PO system like Procurementexpress.com was designed to help charities cut costs efficiently and invest donated funds in the right type of programs as a result.
In an interview with Irish Startup TV channel, Procurementexpress.com CEO, James Kennedy said, "What we did was we create a system that is like Basecamp (which is a workplace social platform). So, we created a system where you can log in and see how the company is spending money. You can see if you are still on budget or over budget, and also who is authorizing and the history and everything is visible to you."
Procurementexpress.com  provides a single platform where charity employees can collaborate with their managers on purchases. It is an easy to use software where:
Purchase orders can be created easily;

Those with authority can approve purchases immediately, and;

Purchase orders are customizable according to your needs.
With Procurementexpress.com your organization can spend within budget and save funds for future fundraising.
Sign up for a free trial today!