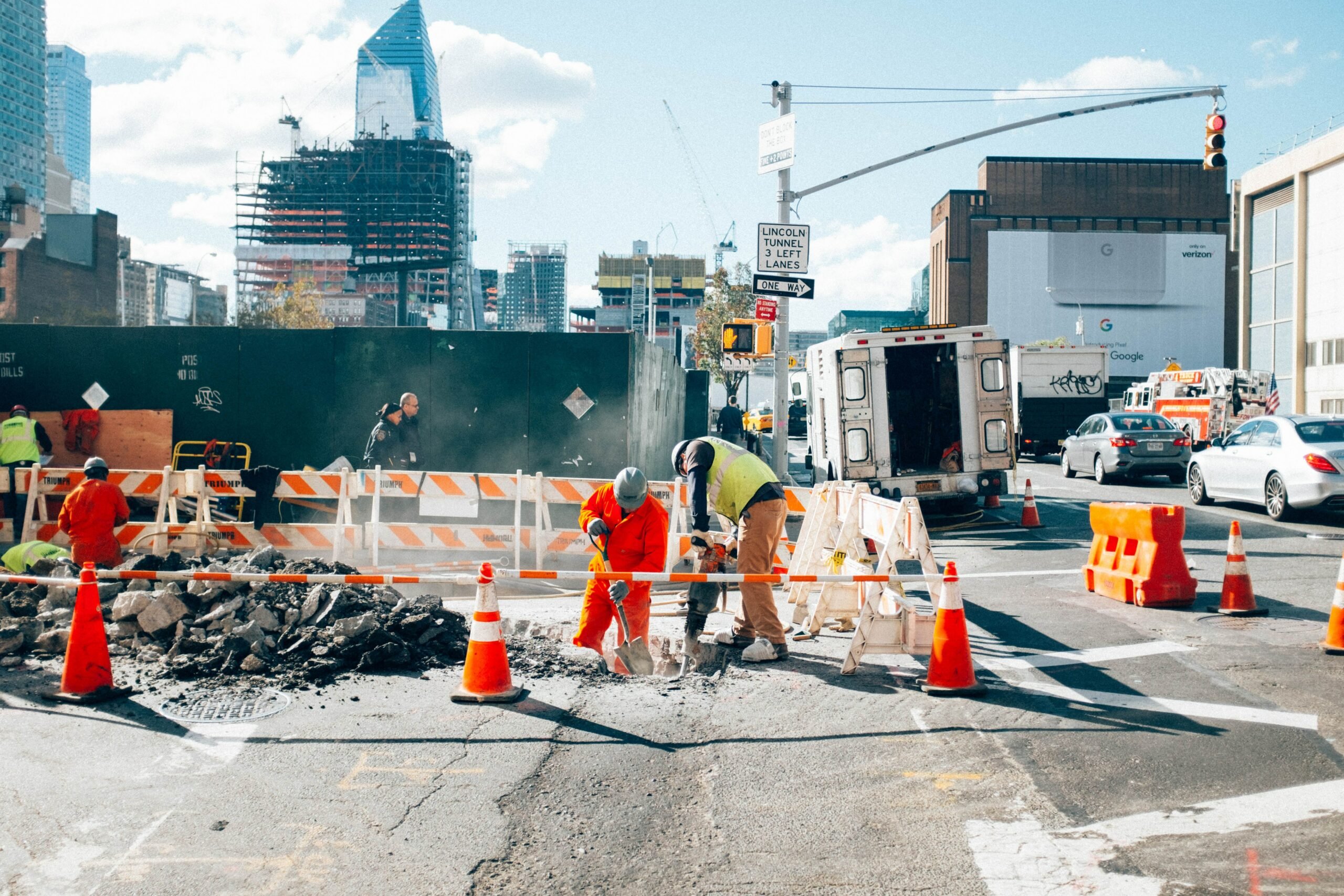 Lack of communication is bad news for any company, no matter the industry. Here's how to improve communication from the get-go.
But inefficient internal communication is especially challenging in the construction industry. Employees work from disparate locations and may have trouble connecting with office admins and bosses alike. Difficulties getting in touch can lead to bigger problems like wasted time and miscommunications.
According to a survey from the Construction Owners Association of America (COAA), 63 percent of direct labor time on large-scale construction projects is spent waiting for materials, traveling to job sites, and planning the project. Add in the fact that construction companies, on average, generate a profit margin that ranges between 2 and 8 percent. That doesn't give teams much room for error.
While it might not be obvious, better communication and greater transparency between office staff, management, and construction workers could help teams get ahead of wasted time and delays caused by pending orders.
Below, we'll take a look at how you can improve communication through a mix of new policies and some technological upgrades.
[content_upgrade cu_id="4044″]5 Reasons Transparency is Critical for Construction Teams — click to download your free copy.[content_upgrade_button]Click Here[/content_upgrade_button][/content_upgrade]
Make Organizational Goals Known
When employers' goals are transparent, it's easier for staff at all levels to understand why it's important to get orders approved or always to submit a PO. Maintaining a set of goals and tracking their progress is vital. This means that employees can gain a better understanding of how their contribution plays a role within the company.
For example, if you're aiming to cut costs on materials, explain to your staff how things like ordering from a list of preferred suppliers can help with this effort. When employees get the full picture, they understand why certain procedures are there in the first place.
Plan Meetings — Wisely
It's not always realistic to skip meetings altogether. Sometimes, they're a necessary evil, but often they're a time suck that can eat up a construction team's productivity. The challenge is, those working in the field don't always have access to email. Meaning, there's no guarantee all team members receive every email update you send.
Instead, consider how much time you're spending on meetings. Run an audit and cut those meetings that aren't essential. For less important updates, try switching to using online tools to collect feedback or check on progress.
When you do have meetings, it's important to follow up in writing. Again, people don't tend to remember verbal information for long.  Instead, name one person to take notes and compile that information into a summary of the subject matter.
Stop Decentralizing Information
Remote construction teams don't have the reliable access to email as their office-bound peers. Construction workers can't always access email, relying instead on radios and mobile phones. Office workers might use email frequently—as they spend their days at the computer.
[bctt tweet="Multiple communications tools create confusion and make it more difficult to find files or keep track of deadlines." username=""]
Instead, teams need to commit to a centralized communication system. Centralized communication allows everyone to connect through a central hub, storing all important information in one central location.
When information is passed from the project manager to an engineer to another worker who calls the office, details slip through the cracks. When you bring everything into one location—you have a place to store all relevant documentation, easier scheduling, and tighter controls over who sees what.
We recommend a couple of different tools to combat this problem; a project management tool and digital procurement software. Project management tools help teams plan projects and store documents, as well as automate progress reports. Digital procurement software allows teams to keep digital records of budgets and orders placed.
ProcurementExpress.com allows teams to gain more visibility on the procurement side. See, our tool allows users to set a budget for each project. All relevant stakeholders can see this budget, and when they submit a PO, that new document gets linked to that project. Additionally, users can comment on orders, ask questions, and view activity in real-time.
In the example below, you'll see that users can pull up an archive of past orders, too, allowing for insights into past spending.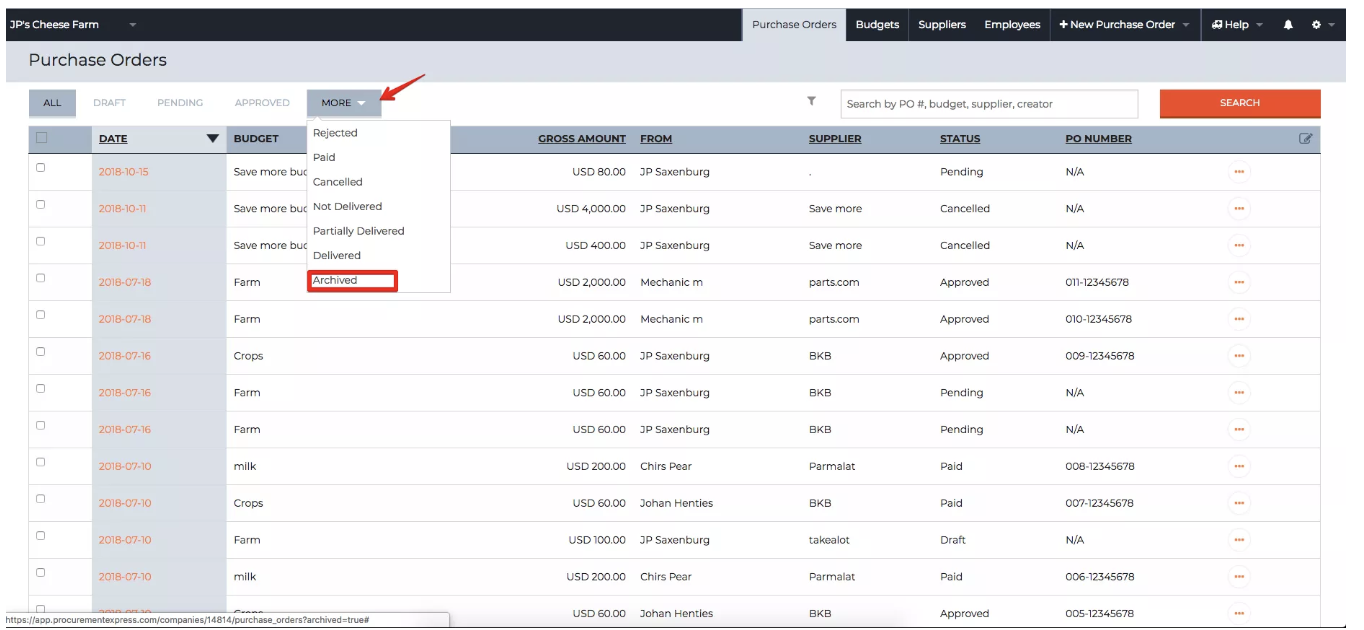 As you begin making changes, identify basic standards for how people talk to one another. This means selecting an app, making contact information readily available, and deciding which channels you'll use moving forward.
Once you've figured out which channels make sense for the team, consider what content belongs in public channels and which make more sense to address one-on-one.
Things to consider in this stage include the following:
How quickly does information need to be shared?
Who needs to know what?
How will meeting details be shared with the workforce?
How will you collect employee feedback?
Which communications are appropriate?
Additionally, if someone violates a policy or procedure, make sure you address the issue the same way for everyone.
Treat staff differently, and you better believe they'll be talking about it. Those small, perceived slights can take a toll on morale and erode trust, so consistency is key.
Within the construction business, it's important to lay out a chain of command for communication on each project. On the client side, contracts usually spell out the clients' point of contact, as well as who speaks to outsourced help like an architect or an electrician.
Internally, things can get messy. You'll want to set up a clear line of communication that establishes who handles client and subcontractor communications. And another for who places orders and manages inventory.
From a project management perspective, the owner and manager will set a procedure for how you handle external communications both with workers and subcontractors out in the field. And the office staff that may receive calls.
On the procurement side, we recommend implementing a digital process for submitting, approving, and processing orders.
ProcurementExpress.com is big on approval routing. With workers on the administration side and construction workers and project managers on the go, there's a lot of disconnect that can take place. If all these groups were to place orders on their own, via email, over the phone, or by way of some other low-tech solution, too much would fall through the cracks.
The software allows teams to add access controls, by department. This way, you can ensure the right people have access to specific ordering permissions, allowing for tighter control.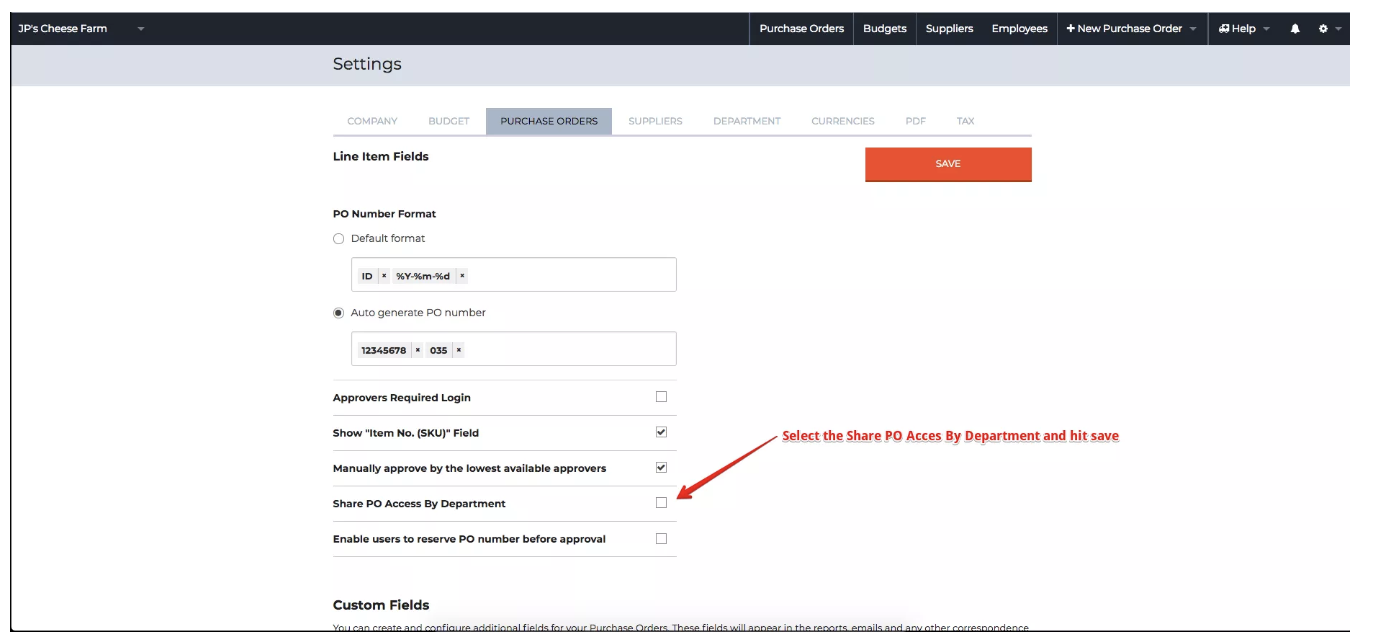 Despite the need for a clear chain of command, communication shouldn't be this top-down approach. Instead, managers must make it a priority to facilitate a culture where feedback is valued. All employees should feel empowered to share their thoughts, opinions, and solutions.
Finally, it's also essential that team members can reach each other. Employees — whether in-office or out — should be able to reach peers and managers with ease.
Communicate Directly
Written policies and expectations are easier to keep track of among employees. Discuss new projects, updates, and client specifics in direct terms. However, you need to create a printout, send an email, and store any documentation in a shared, central location.
Get strategic about how you share that information and be redundant. Details shared in a meeting should be documented in your communication hub and staff should be notified of where that information is located.
Final Thoughts
The construction industry is at a point where it needs to embrace the latest technology. New channels of communication—from order management software to cloud-based file-sharing, all help teams drive better outcomes.
Digitization stands to help organizations boost margins by streamlining purchase orders, invoicing, and providing more visibility. But all stakeholders need to commit to working on developing communication habits that can make this happen.
ProcurementExpress.com can step in to get everyone on the same page—streamlining approvals, and providing a history of past POs. Improving your procurement process will lead to shorter cycle times and increased working capital and profits.
Get Top Rated Purchasing Software & Replace The Purchasing Book.