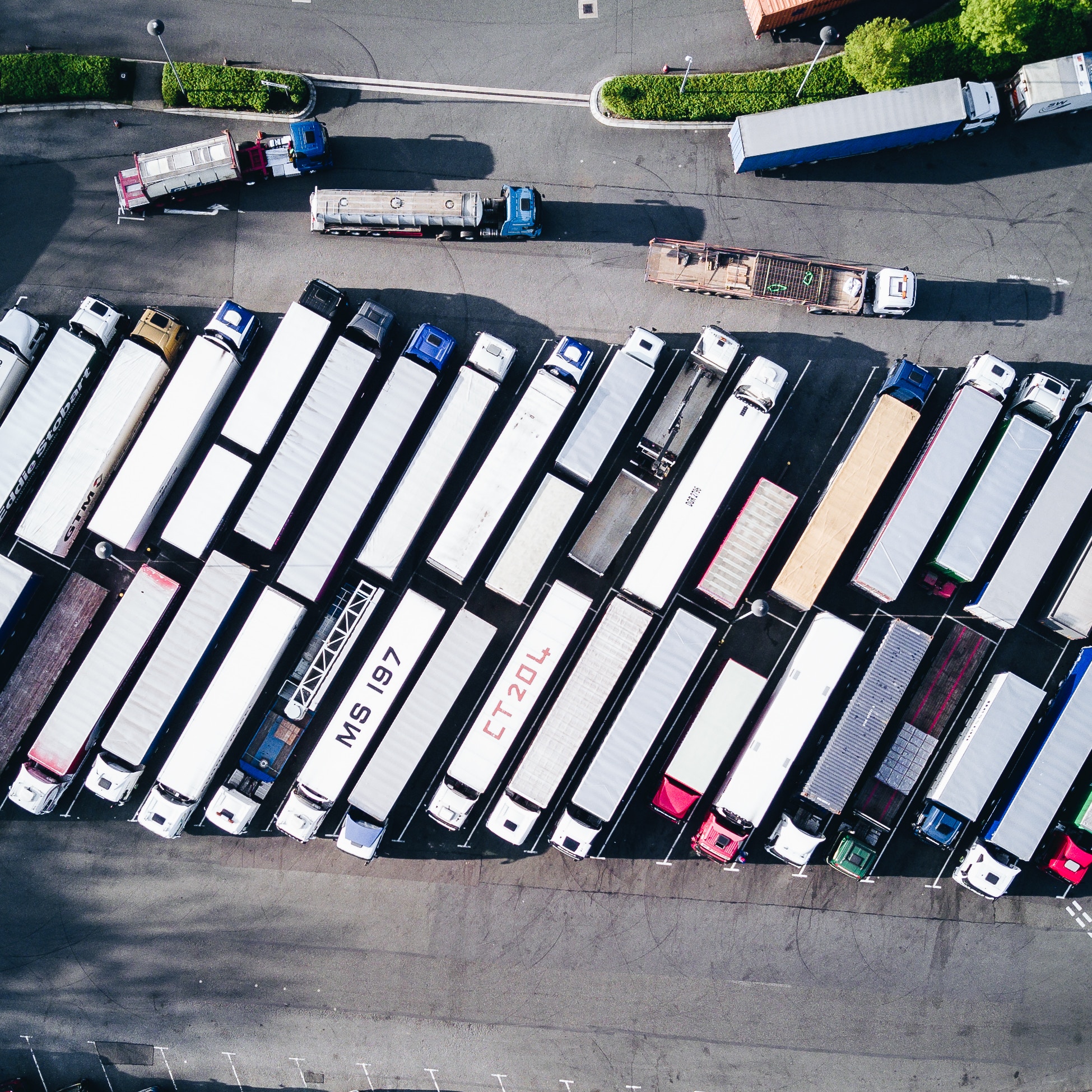 Procurement departments are misunderstood.
Effective procurement depends on planning, design, execution, and control over the million moving parts in the supply chain. Not to mention risk mitigation, in-depth market knowledge, and striking the perfect balance of power with suppliers.
Ask another department what procurement entails and they'll probably say, "I don't know, their job is to cut costs."
Enter the "Five Rights of Procurement."
This term applies to a combination of deliverables that come together to make a successful procurement process.
The "Rs" are a bit simplistic on the surface, but we find them quite useful for explaining procurement processes to your colleagues in other departments.
What's nice about the five rights approach is, it breaks the overall strategy into digestible pieces, enabling communication between procurement and finance, accounting, R&D, sales, and the C suite.
It's the perfect counter for the next time you're dealing with conflicting demands or a boss that still believes procurement only exists to identify the lowest prices.
We'll explain more here:
[content_upgrade cu_id="4342″]Download a few more tips: 5 Rights of Communicating with Internal Stakeholders[content_upgrade_button]Click Here[/content_upgrade_button][/content_upgrade]
1. Product
The first right of procurement is defining what product you need to meet that business goal.
Product is about finding that perfect material—and making sure that the quality lives up to expectations. When companies believe that procurement teams are all about low, low prices it can create a strain on internal relationships.
Procurement, Product, and the Rest of the Team
It's procurement's job to find materials that meet the business' needs. The design team has a specific vision or the sales team is putting pressure on you to use higher quality materials while the CFO wants it all done on the cheap.
Procurement needs to take all of these disparate goals into consideration while seeking out suppliers that won't put the company at risk–whether that comes in the form of low quality, too much power, or unreliable lead times.
Before you put together a call for proposals, get the team together to chat specs. Initially, you'll want to establish what exactly you're looking for:
Physical description
Dimensions
Industry standards
Performance specifications
Chemical composition
Alternative solutions
Why this matters to non-procurement pros:
As you start to identify suppliers, you'll also want to get a sense of the market landscape. If you find that there's one supplier that has the monopoly on this specific product, it may be time to head back to the drawing board and work with your innovation team to find a different solution.
Additionally, if the project is made up of several elements, it pays to look for a vendor that offers bundled pricing. This would allow you to negotiate favorable terms, based on the fact that your company plans on placing high-volume orders on a regular basis. For the CFO–these strategic partnerships may yield more savings than going with the lowest price.
Measuring Success Long Term
After you've selected suppliers and received a few orders, review performance metrics with sales and marketing teams, while you'll know more about things like vendor communication, delays, and mistakes, your colleagues will have more information about how these raw materials are playing out in the real world.
What are they hearing from customers? How can you then incorporate customer feedback into future purchases? This might mean looking for products with a lower impact on the environment or a higher quality material that drives more satisfaction.
2. Place
Place is defined by goods and services being delivered to the right location.
Procurement place is no longer applied exclusively to the delivery of goods to the final location. It also includes where the materials are sourced from, other players in the supply chain, the location of the end consumer, and the location of any additional activities involved with getting this product from point A to point B, C, and so on.
To be successful, procurement teams need to factor in the following items during the selection process:
Distribution planning
Transport planning
Who is responsible for insurance, freight costs?
Where will freight be delivered?
How are items packaged?
Where are suppliers located–will customs be an issue?
What about communications across time zones?
How will transport affect the environment–and in turn, customer perceptions of your brand?
What happens if goods are damaged or lost?
Ideally, you'll find the perfect supplier right around the corner. But things don't always work out that way. Procurement needs to look at all factors that place comes into play–from added transportation costs to dealing with paperwork and fees, as well as things like civil unrest or natural disasters that may impact price and arrival times.
3. Quantity
The right product and place don't matter so much when you can't get the right quantity.
This is a challenge—because procurement needs to strike a balance between maintaining stock levels that allow production to move forward.
Too much stock means you'll be stuck paying for storage space and in some cases, dealing with waste from expired products.
If the right quantity is not achieved, you might not be able to meet customer demand, resulting in delays and bottlenecks, as well as the associated costs from shutdowns, lost customers, and reputational damage.
Demand planning--Make sure you review historical data to make your recommendation for how much to order in the coming year. Compare this data to sales and finance's forecast and compile this information in one central location.
Inventory management–Make sure you have a cloud-based system in place that tracks items received, ordered, and quantity in stock. It's important to have real-time insights, so everyone is on the same page.
Stock replenishment system–How will you replenish stock? As needed or through a series of pre-planned, large shipments? What happens if demand exceeds expectations? Are there alternative suppliers available if preferred vendors can't deliver with short notice?
In short, quantity is all about striking a balance between ordering enough supplies to cover all of your sales, without going over to the point that there's more product than you could possibly move.
4. Time
Getting the time right allows procurement to avoid delays, bottlenecks, early delivery, and holding costs.
Timing impacts everyone from front line production staff to sales and marketing, and even whether your clients continue to give you business.
So, how can you improve the reliability of your supply chain?
Build Flexible Ordering into Your Contracts
Another common planning practice involves ordering materials on a pre-planned schedule based on future requirements. This isn't always easy. Suppliers depend on regular lead times so that they can accommodate all of their customers and avoid delays on their end.
Suppliers may be more amenable to flexible leads times if demand drops and they no longer have the upper hand in the game. Still, your contract should have some flexibility built in, as well as maximum delay time, so you're not left in a lurch if something happens.
Shop Local, If You Can
Sourcing local is more sustainable, and you'll get your items much quicker than sourcing items from across the world. It might be more expensive to purchase from a vendor in your neighborhood than the one in China, but you can pop over and pick up your order if needed.
Additionally, hidden costs like customs, freight, and insurance are off the table, which may make the local option more affordable than it seems at first blush.
5. Price
Of course, if the price isn't right, there's a problem. According to Deloitte's 2018 report, CFOs are putting the pressure on procurement to cut costs.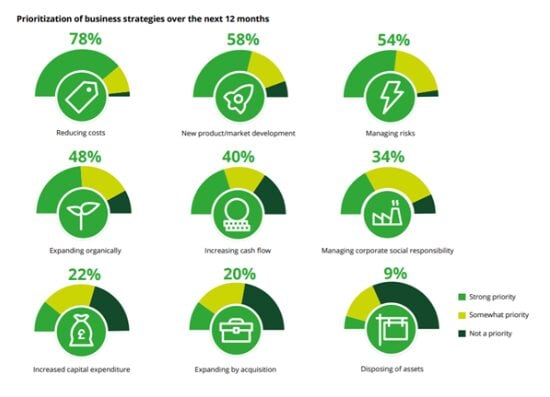 Which, of course, brings us back to the misconception that procurement is only concerned with price and price alone.
However, this is just one piece of the puzzle. All other elements need to be in place first—is it the right product for fulfilling this business goal, can you get the right amount when you need it?
Things to consider along with the quoted price:
How much is freight, insurance, and any additional fees?
Will you be arranging transportation?
How much power does the supplier hold?
Is the supplier located in a volatile market?
Are there other suppliers who offer the same product?
Are there discounts available for bundling or early pay?
There's a lot of push and pull when it comes to managing spend, so this is one area where companies can add some transparency by bringing supplier data, pricing, and budgets into a central repository.
Track spending against budgets
Manage risks
Maintain compliance
Categorize suppliers and expenses
Review supplier performance
ProcurementExpress.com makes it easy for teams to set budgets and track spending in real-time. Integrate with your accounting tool, CRM, and inventory planning software, so all stakeholders get an accurate picture of how they're working together to meet goals.
Conclusion
In the end, a good supplier is one that can get all five of the rights, right. The five rights sound like the procurement ABCs, but the reality is, each one is a strategy all its own. And often, you may have to give one up in favor of another.
ProcurementExpress.com makes ordering a breeze, but it's also a straightforward solution for bringing procurement teams together with their colleagues in marketing, sales, accounting, and the C suite. Users can track spending, set controls, review their budget, and ensure that all stakeholders follow predetermined best practices. Book a demo to see for yourself.
[content_upgrade cu_id="4342″]Free Download: 5 (More) Rights: Tips for Communicating with Internal Stakeholders[content_upgrade_button]Click Here[/content_upgrade_button][/content_upgrade]