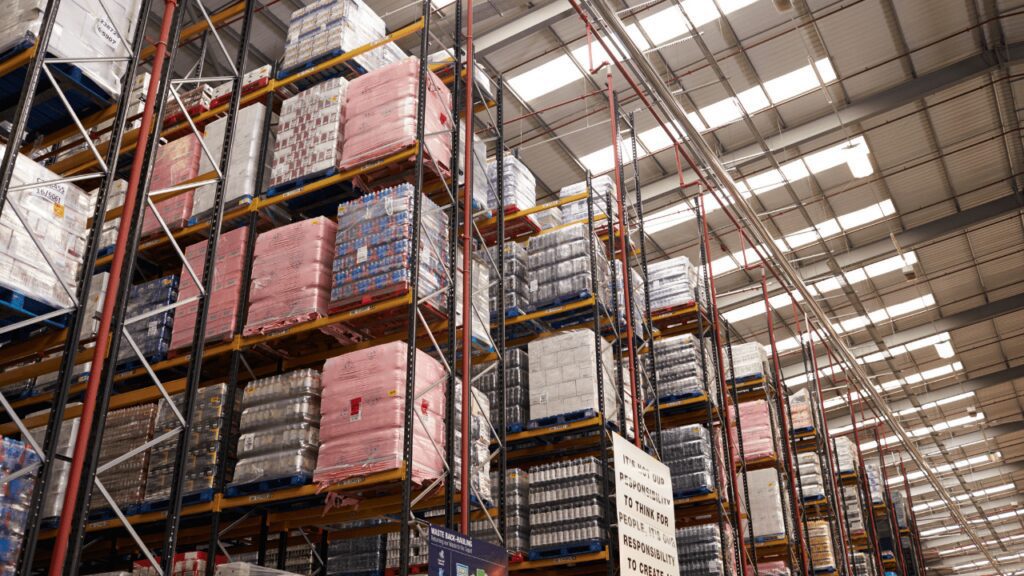 Building positive relationships with your suppliers can make the procurement process smooth for your business in the long run. However, maintaining a good rapport with your suppliers Requires transparency through the supply chain, open lines of communication, and trust. We know that's easier said than done, which is why we bring you three practical tips to help you minimize potential risks with suppliers.
Insist on a contract.
This one probably seems like a no-brainer, but you may be surprised at how many companies engage in business with a supplier without a legal contract. We advise against it. For example, in the event of a late delivery, a comprehensive contract articulates what needs to happen should this occur, including entitled compensation or further obligations to be fulfilled by the supplier.
Generally, supply contracts fall under three main categories:
Fixed-price contracts
Cost reimbursable contracts
Time and materials contracts
Fixed-price contract: This mitigates the risk of your company paying more for goods/ service and avoid hidden fees down the road in the agreement. This type of contract is best to use when you have a list of requirements and aim to control your costs. Such agreements can include stipulations whereby the vendor only gets compensated when the services or products are delivered within the agreed time. Many contracts have additional monetary incentives for commendable performance (delivering ahead of schedule). On the other hand, some fixed-price contracts are designed to protect the seller from inflation and provide the buyer with a clear heads-up of increased costs after some time.
Cost -reimbursable contract: This contract requires the buyer to reimburse the suppliers' expenses in carrying out the works, plus an additional fee. This contract is ideal when The client cannot precisely define the scope of work from the beginning, and the potential associated risks are high. Such agreements are usually used within the construction industry. Because of this, stakes regarding costs are also increased because the buyer enters without knowing the final sum.
Time and materials contract: Both parties share the risk with this contract and is popular in the construction industry. The buyer is expected to compensate the vendor for both materials and labor provided. Like the cost-reimbursable contract, this contract is used when there is an unpredictable scope of work. To protect the buyer from un-capped costs, it's advisable to set an upper limit for billable hours, otherwise known as a 'not-to-exceed' clause.
Diversify & Back-Up
While it's essential to build a successful relationship with your chosen supplier, When you depend solely on one supplier, you open up yourself to many risks, including disruption in the supply chain that can leave you high and dry without your supply.
For many companies, the economies of scale of working with a single supplier outweigh the benefits of operating with a diversified supplier base, like Toyota in 1997. When its sole supplier provider of a part necessary for car production experienced a fire, Toyota's production halted for two days. This led to a dual-sourcing policy that protected Toyota from repeating its 'all your eggs in one basket' mistake. However, by 2000, Toyota was back to single-sourcing because it was cheaper.
We never underestimate the risky choices businesses make in the name of cost savings. This is why we urge diversification through engaging with multiple suppliers and having backup suppliers if your leading supplier(s) run into complications that prevent the delivery of the required goods and services.
Develop a Risk Management Strategy
Maybe you've heard of the PPRR risk management model. This comprehensive strategy is utilized by proactively aligned businesses globally. PPRR: Prevention, preparedness, response, and recovery.
Prevention: Proactive actions to caution against an incident or disaster
Preparedness: develop a contingency plan to guarantee an effective response in the face of risk disaster
Response: Implement your contingency plan to control and reduce disruption caused by an incident.
Recovery: take steps to resume operations as quickly and smoothly as possible.
A significant element of any successful risk management strategy is 'multi-sourcing.' Sometimes, things happen that are out of anyone's control, for example, Covid-19. Retailers whose main suppliers were located in China (the epicenter at the time) became prone to disruptions like late shipments and were forced to re-evaluate their buyer-supplier relationships.
When multi-sourcing, we advise categorizing your suppliers by the potential impact presented in the event of a disruption. One way to do this is to diversify the locations of your suppliers. Consider engaging with distributors that operate close to your center of operation to mitigate risks to delivery times.
Another helpful risk management strategy (though potentially expensive) is to build a buffer within your inventory. This means stockpiling products during high-risk periods to prevent delivery time and production risks. Despite the added cost, thoughtful planning can end up saving your company money and time while eliminating threats to future productivity.
The risks are many in supply, including shortages, delivery delays and failures, price increases, and many other problems notorious for losing sleep over. However, these three tips can help you minimize the risk in your supply chain.
Want to learn more about successfully navigating your company's spend and procurement processes? Our specialists at procurementexpress.com are always ready to help you on your procurement journey and help make purchasing more manageable and more efficient.