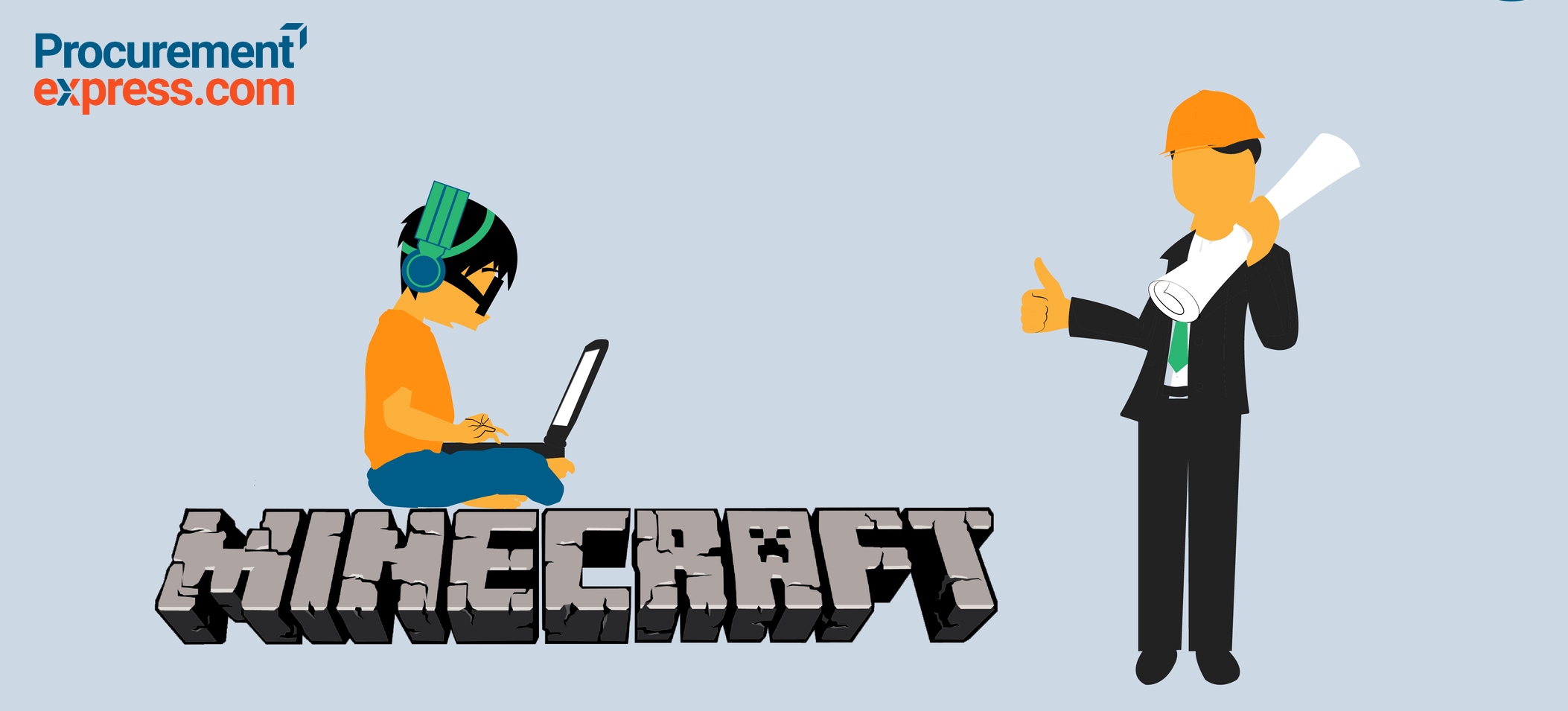 Being tech literate in today's society is essential. Our youngsters will soon enter the tech world and need to be prepared for it. The modern-day learner is born with a computer in hand and they have already started to shape our society in different more efficient ways of doing things.
What is Minecraft?
Minecraft is a 3Dimensional game that challenges young minds to design and construct buildings. Children of all ages have been enthralled by this new construction world, since it's release 5 years ago. It is so detailed and interestingly planned out that even parents are playing it. MiniMum, a blog started to give parents ideas on how the game is played, was started by an Australian writer and has gained so much interest that it is now a booming Minecraft encyclopedia.
The game has not only been a favourite in homes but also appeals to the construction and architecture industries. Even the Chartered Institute of Building (CIOB) thought it might be an engaging idea to have a Minecraft building competition to rebuild some of the world's most intriguing structures in the game. 77 people took part in the contest to build one of five real-life buildings already built and were asked to recreate them in the online world.
Tweet this: The goal behind this approach is to inspire students who are getting ready to pick their careers "
The Chartered Institute of Building (CIOB) developed the 'Craft your Future' construction game within Minecraft where youngsters can develop skills to become an architect or construction manager. These lessons are freely available for teachers worldwide.
Minecraft also launched a new Minecraft: Education Edition and has engaged more than 75, 000 students around the globe.
Newly envisioned ideas of buildings and futuristic houses are already being designed in the game. Minecraft has, however, no limits or restrictions when it comes to e.g. building heights or the need for building materials and this does not reflect the true realities faced by construction and architecture industries.
What is BeIMCraft?
Timothy Hegarty, principal of Advisory, a company that identifies growth opportunities for existing companies, and has also been active in social media surrounding building information modeling (BIM), said: "Minecraft can already import Revit models to create "worlds," so why not use it to teach BIM and construction practices?".  
The idea is to use Minecraft to attract young minds to the construction industry. To bridge the gap between Minecraft's endless limits and teaching prospective construction students how to deal with the real-time problems faced in the construction industry, BeIMCraft was born. This is an altered version of the original Minecraft platform that combines Minecraft with BIM. BIM enables engineers and architects to design improved infrastructure buildings.
"BelMCraft challenges young minds to consider planning issues, health and safety risks, structural aspects, sustainability, and cost when creating their 3D world.  For example, when creating a building the gamers need to first place foundations or else the building will collapse." Timothy Hegarty
Timothy approached Mark McKane and David Comiskey of the Northern Ireland BIM Steering Group and pitched the idea of using Minecraft as a way to harvest new talent. He wanted it built into the environment programs in universities and colleges and ultimately into the architecture, engineering and construction (AEC)industry.  After joining forces with Immersive Minds Stephen Reid, who specializes in using technology and game-based learning as tools for teaching young minds, hopes to have the first addition of BelMCraft ready in February 2017.
"David, Timothy and I have been overwhelmed by the positive feedback we're receiving from children who've tried it and industry representatives who see the potential it has to attract new talent into construction." Mark McKane
BelMCraft was designed to be a group effort for children to develop their skills in all facets of working on a real construction site.
"The goal behind this approach is to inspire students who are getting ready to pick their careers to consider the AEC industry." McKane and Comiskey.
Shaping young minds from an early age is proving to be a great way to teach our children how to unleash their creativity and build and shape the future. Who knows if it will lead to more stable structures and new, innovative ideas of keeping our earth healthy.
Have you tried Minecraft and what do you think?