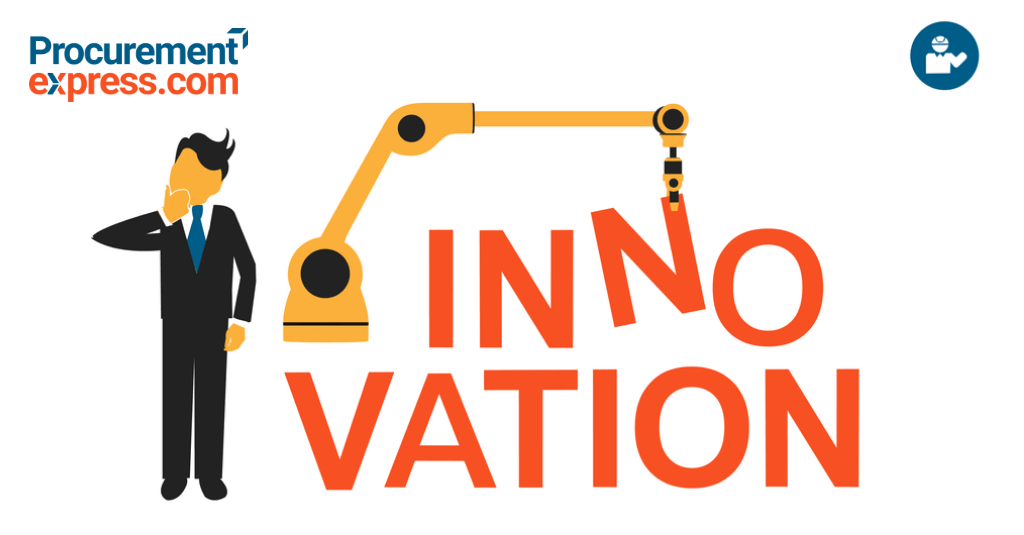 It is crucial to know what's going on in your industry at all times. Not only is the construction industry an ever changing cycle, it is also at the forefront of technological innovation in an ever changing world.

Construction events not only broach the latest developments in the construction industry, it also has a big influence on the development of stronger buildings. More efficiency on your site, as well as safer working conditions; keeping our planet healthier.
Tweet this: It is crucial to know what's going on in your industry at all times.
Global construction events you should not miss:
Africa
South – Africa
Dare to Lead Green Building council convention for top professionals in the building industry. This event has been running for 9 years in a row and this year they have topped the charts with the opportunity to hear from top global experts and exchange ideas with the power to transform. The event is dedicated to building a better future.
The convention highlights cutting-edge ideas that will lead to greener, more cost-effective, and energy-efficient buildings.
This year's motto is: Better buildings today leave a greater legacy for tomorrow. Take the lead and help transform the future.
Dare to Lead Green Building council convention 2017 will be held on 9 – 11 October at the newly built Century City Conference Centre and Hotel, Cape town, South Africa
South Africa has been one of the world's leading forces in innovation. A lot of significant "world firsts" came from South Africans and their pioneering efforts. A very good example of this is Dolos, invented by Eric Merrifield. These peculiarly shaped concrete blocks you see along coastal areas, protects harbour walls, buildings, and streets.
Concrete is a building block in South Africa and this event prides itself on bringing the best new innovations to the market.
The audience includes architects, engineers, contractors, quantity surveyors, government representatives as well as suppliers of products and services to the industry.
This expo hosts a number of thought leadership and learning opportunities such as:
African Construction Expo and Totally Concrete Expo 2017 will be held on 23 – 24 May at the Gallagher Convention Centre, Johannesburg, South Africa
Kenya
Being the largest fair in Africa, with a wide range of the latest fascinating technology in building material, mining machines, construction machinery and heavy equipment. Buildexpo features exhibitors from over 40 countries.
Find what suits you best from approximately 14.3 million business prospects during the three-day event, with over 10,000 products, equipment, and machinery on display across an expanse of more than 10,000 square meters. Last year's event witnessed international pavilion participation from India, Turkey, China, Italy, Malaysia and Germany.
Buildexpo Africa 2017 will be held on 20 – 22 April at the Kenyatta International Convention Centre, Nairobi, Kenya
Asia
China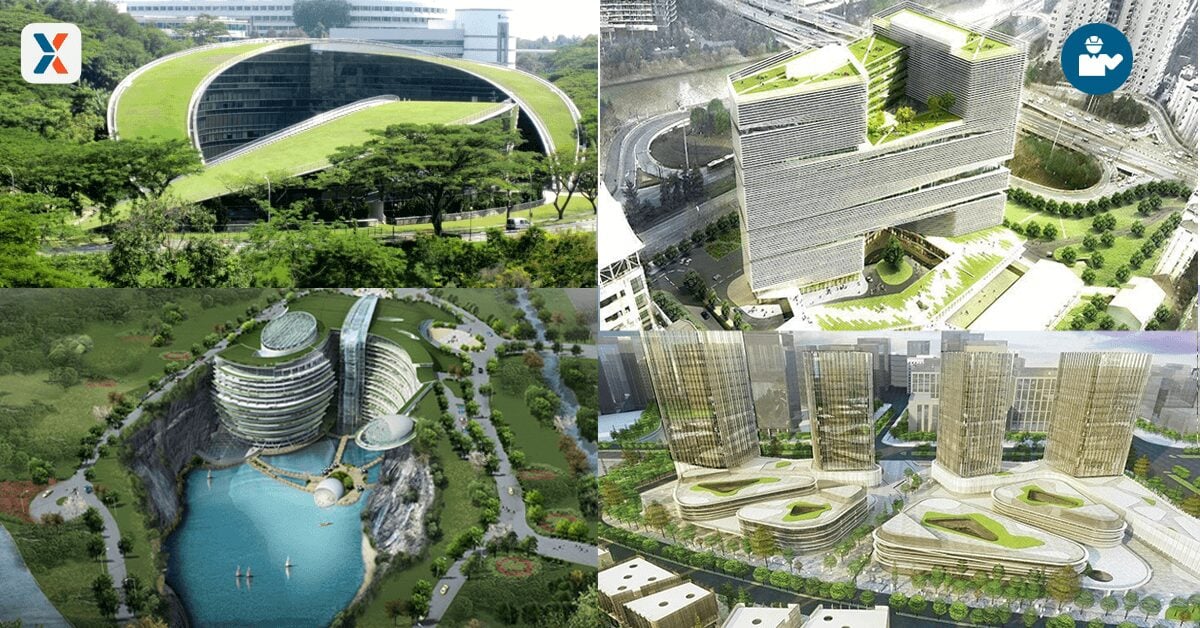 Maybe you think that green buildings are too expensive because maximizing profits and lowering building costs often trump sustainable design and energy efficiency considerations. But consider these variables: Green building incorporates design, construction, and operations practices that use sustainable materials in construction, achieve energy efficiency and water savings, and improve indoor air quality, among other measurable targets.
Green building developers consider a building or project's location, selecting sites with exposure to sunlight and sites that are close to public transportation, grocery stores, and other amenities.
Why not cut costs in the long run and follow South Africa and China's lead in bringing nature back into your developments.
The International Solar Energy and Green Building Conference & Exhibition, organized by the SNEC PV POWER EXPO is a not to be missed event. The world is evolving, are you?
The conference will cover areas like the major trend 'the fast development of new energy' and how it can evolve. People's expectation for photovoltaic new energy which will replace traditional fossil energy becomes greater.
International Solar Energy and Green Building Conference & Exhibition 2017 will be held on 17 – 20 April at the Kerry Hotel Pudong, Shanghai, Shanghai, China
Azerbaijan
The Caspian Construction week is held every year in Baku, the capital and largest city of Azerbaijan, as well as the largest city on the Caspian Sea  of the Caucasus region. BakuBuild 2016 (The 22nd Azerbaijan International Construction Exhibition)  was held at the Baku Expo Center. This large event of the Caspian region in the construction industry brought together three main trade events – the 22nd Azerbaijan International Construction Exhibition, BakuBuild 2016; the 9th International Exhibition for Heating, Ventilation, Air-Conditioning, Water Supply, Sanitary, Environmental Technology, Swimming Pool and Renewable Energies, Aquatherm Baku 2016; and the 9th  Caspian International Protection, Security and Rescue Exhibition, Securika CIPS 2016.
Last Year, Caspian Construction Week gathered 298 companies from 26 countries.
Italy, Iran and the UAE are represented with national display booths. Azerbaijani producer, distributor companies and enterprises in the field of construction make up 50% of exhibitors. BakuBuild 2016 covers a full range of building materials, ceramics, finishing stone, marble, paints, windows and doors, interior, roofing and flooring, metal and bronze works, construction machinery, and others.
This exhibition is a good indicator of how far our construction development has come.
Bakubuild 2017 (23rd Azerbaijan International Construction Exhibition) will be held on 18 – 21 October at the Baku Expo Center.
India
An indisputable leader in the Indian trade fair domain, ACETECH is also deemed the largest exhibition in Asia and the third largest in the world.
Premier platform for hosting and promoting innovations in the industry and creating better business networking opportunities among decision-makers of procurement companies and suppliers.
With so much buzz around PM's plan to build 100 smart cities, there are innumerable opportunities for developers and architects to create a blueprint for a progressive India. ET ACETECH is thereby an enabler that creates a global market to propagate the business development of its participants.
Attendees are some of the most intrepid innovators of their sectors. The exhibition is being held in 3 other cities in India: Bengaluru, Delhi, and Ahmedabad.
Economic Times Acetech Mumbai 2017 will be held on 2 – 5 November at the  Bombay Convention & Exhibition Centre, Mumbai, India.
Philippines
Worldbex is Asia's most attended construction expo, 150 000 attend per year. Known for putting together over 500 exhibiting companies and more than a thousand booths in a Wi-Fi ready exhibit area of 30,000sqm. Exhibits range from building materials equipment services, construction design, and development. These attract the country's best architects and interior designers, plus the leading manufacturers and furniture exporters. Top colleges and universities in the interschool interior design competition are showcased and pull in the biggest names in the local and international building and construction scene for seminars.
Along with these impressive parts of the show, WORLDBEX is the only construction show in the country that offers a Business Matching Service during a show covering the needs of both consumers and producers.
Worldbex 2017 will be held on 15 – 19 March at the World Trade Center Metro Manila, Pasay, Philippines.
America
StonExpo/Marmomacc Americas is the event for the stone industry professional and is home of the MIA annual meeting. It's also one of three mega events under The International Surface Event brand. The official sponsors are the Marble Institute of America (MIA) and Natural Stone Council (NSC).
Together, the Marble Institute of America (MIA) and the Building Stone Institute (BSI) serve more than 1900 members in 55 countries who represent every aspect of the natural stone industry. This offers members a wide array of technical and training resources, professional development, regulatory advocacy, and networking events. Two prominent publications; the Dimension Stone Design Manual and Building Stone Magazine, raise awareness in both the industry and the design communities for the promotion and best use of natural stone.
StonExpo Marmomacc Americas 2018 will be held  30 Jan – 1 February at the Mandalay Bay Convention Center, Las Vegas, USA.
Canada's largest exposition and conference on design, construction, and renovation of all types of buildings. Visit 1,600+ exhibits, including 100+ international exhibitors, bringing the latest in design and construction innovation of products, technologies, best practices, and applications.
This event showcases products like design construction, retrofit, and renovation of all forms of buildings-commercial, high-rise, residential, industrial, retail, and institutional. It's relevant for Building Construction, Home Furnishings & Home Textiles, Architecture & Designing, Real Estate Agents, Household Consumables, Furniture industries.
Construct Canada 2017 will be held on 29 November – 1 December at the Metro Toronto Convention Centre, Toronto, Canada.
Europe
The Homi Milan 2016 event hosted 1460 exhibitors of which 25% was foreign. 'Homi Smart space', dedicated to technological and innovative design solutions, presented products by using digital media. Together with the Hemisphere space they focused on energy, light, heat and foreshadow alternative horizons. On display at the fair were the 40 finalists of the prototypes for the "Design Competition – Creative3", promoted by the Lombardy Region. These designers are under 35 and from small and medium-sized companies in Lombardy.
This event also showcases products like home decoration equipment and products, Kitchens and Bathrooms Fittings, Paving and Landscaping, Outdoor Furniture, Lawn Maintenance Equipment, Furnishings and Accessories, Glasshouses and equipment, Lighting and hydro technology, Carpet, and Flooring, Decorative Glass, Metal Ware, Wall Decoration, Tapestries, Traditional Furniture, Home Textiles, etc. in the Building Construction industry.
Homi Milan 2017 will be held on 27 – 30 September at the Fiera Milano, Rho, Italy
Germany
Domotex Hannover is one of the most professionally organized trade shows in Germany, dedicated exclusively to the architectural designing and floor covering industries.
Domotex showcases selected product innovations and designs. It highlights a unique presentation platform. Designs include traditional and modern handmade carpets, woven carpets, mats, carpets for residential and commercial areas, resilient and outdoor flooring to parquet, wood, and laminate floors, the entire product range is exhibited. On top of this is the demonstration of machinery, tools, and techniques for the production and installation of floor coverings. Once again Germany proves to be the craftsman of our society. The total exhibitor count is in excess of 1400 and the show will be attended by more than 500 media personnel.
Domotex 2018 will be held on 12 – 15 January at the Hannover Messe, Hanover, Germany.
Be the best in your field, attend these trade shows and make your construction project the best and most innovative in the field.